Ageas CEO Hans de Cuyper: Ensuring a Sustainable Future for the Insurance Industry
When Belgian Hans De Cuyper joined global insurer Ageas in 2004, it was as director of insurance management for Asia.
Based in the Hong Kong office, he oversaw activities in China, Malaysia, Thailand and India.
The Asian market was young and growing fast, as millions of people went from working class to middle class — and were considering insurance products for the first time. De Cuyper enhanced the business model, further developing the joint-venture partnerships with leading firms and financial institutions.
So successful have these partnerships proved that today in Asia the company has over 27  million customers served and a profit of €403m in 10 different countries.
Three years after his appointment, he was made CFO at Etiqa Insurance & Takaful, a joint venture between Ageas and Malaysia's largest financial group, Maybank. By 2011, he was member of the executive committee of Maybank and was CEO of Etiqa.
In the years he spent in these roles, he focused on "rebranding and humanising the financial service market". As he stated in an interview in 2012, "Etiqa is about people. Caring about people is vital for our business sustainability. We break down boundaries, and we aim to change the face of the industry to make life easier, yet tangibly richer, for everyone.
"We deliver best-quality services and go the extra mile for our customers." That approach paid dividends, with Etiqa registering double-digit growth in the years he was at the helm.
After nine fruitful and rewarding years in Asia, De Cuyper returned to Belgium in 2013 to take on the role of CFO at AG Insurance, Ageas's Belgian subsidiary, and the country's largest insurance provider. By the time he assumed his role as CEO of Ageas in 2020, AG had maintained its market share serving three million customers.
Today Ageas works on 10 of the UN's 17 Sustainable Development Goals (SDGs), including health and well-being, decent work and economic growth, and climate action. It also subscribes to the UN's Global Impact, the UN Principles for Responsible Investment (PRI), and the Principles for Sustainable Insurance (PSI).
De Cuyper has also introduced several programmes to promote and incentivise the adoption of ESG and sustainable values. He explained that "as a services industry, we had to look beyond our own footprint, as both insurer and investor".
"We are not an industrial or manufacturing firm," he said, "so we had to look at our workforce and partners first, but also at incentivising the companies we invest in and our 45 millionn customers around the world" The rationale behind Impact24 is quite straightforward for De Cuyper. "The really big opportunity, as I see it, is to incentivise more sustainable behaviour among our customers, making sustainable choices simple, easy and affordable." Impact24 is a long-term sustainable growth strategy. It is a priority, with the target of making a quarter of its insurance premiums stimulate the transition to a more sustainable world by 2024.  By giving all investments an ESG score — and by making direct investments in areas such as renewable energy and social housing — he believes the strategy will drive innovation, improve understanding of long-term risk, drive growth, and build a more inclusive and sustainable future.
One of the themes he introduced is that of "a great place to grow". The company recently opened a new office in Lisbon and a fully-fledged AG Campus in Belgium, "where sustainability and wellbeing come first". The personal development of employees is of paramount importance in creating a dynamic workplace.
Another area that he wants to address is gender equality; 54 percent of Ageas staff are female — but only 27 percent of top management are. By employing two indices, the Glass Ceiling Index and the Gender Diversity Index, as part of its Impact24 strategy, the company aims to increase the ratio in senior management positions by 2024.
In a world facing systemic risks such as pandemics, terrorism, and natural disasters, Hans De Cuyper is seeking to work with governments to ensure that everybody has some form of protection.
---
---
You may have an interest in also reading…
Corporate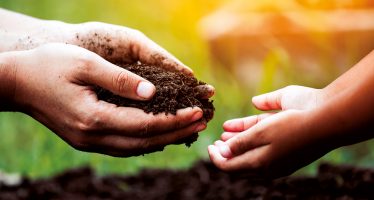 South Africa's most awarded Retirement Fund, the KwaZulu-Natal Joint Municipal Pension/Provident Funds (NJMPF) proudly announced on the 1st of July
North America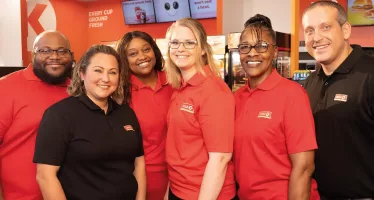 Inclusion and diversity for employees has been taken to new lengths by a company that has its heart in the
Corporate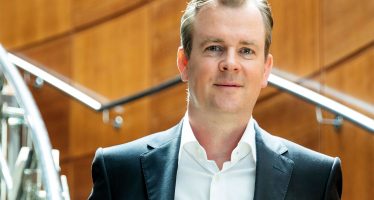 The estimated financing gap in the Middle East for equipment finance is over $40bn. For Linklease, the answer is leasing.