SIS Group Founder and Chairman Jaspal Sidhu: Making Quality Education Affordable
The SIS Group of K-12 Schools is focused on providing affordable, quality education in developing countries. 
Jaspal Sidhu, a Singaporean, heads Indonesia's largest and most reputable chain of private schools operating at multiple price points under the brand SIS (www.sisschools.org). The group is in a strategic partnership with the World Bank Group's International Finance Corporation and a private equity fund.
"My father was a doorman and he worked hard to educate us," says Sidhu of his motivation. "We need to equalise some odds out there."
This core value pushed him to conceive his "half-fee" education business model in which every new school established is set at half the annual tuition fee of the previous one. To ensure all-round standards where no SIS school operates in isolation, Jaspal Sidhu created an eco-system he calls Vertical Collaboration. The sharing of ideas occurs freely all year round, up and down the tuition fee pyramid, resulting in impressive student outcomes for all learners within the entire group. SIS has been recognised by groups including the Financial Times (UK) and the IFC (World Bank) for its transformational work.
SIS is known for its project-based programme comprising three of the world's best curricula; Singapore, Cambridge and the International Baccalaureate. The Singapore Programme is constantly rated as the world's best in OECD's international PISA ratings. To prepare SIS students for an unpredictable world, life skills are honed under the group's specially designed initiative PACE system: Perseverance, Analytical Thinking, Collaboration and Entrepreneurism. SIS students consistently perform above world averages in international examinations, and many have moved on to top universities.
"The most important jigsaw piece in any school is the teacher," Sidhu believes. "How can we find teachers who can consistently make those connections with their students? The education industry is broken. We need to look elsewhere for solutions. Why are companies like Google, Apple, Face Book and Starbucks so successful? What can schools learn from them?"
In its effort to establish schools further down the tuition fee ladder under its new brand Inspirasi, Jaspal formed a partnership with Deloitte Singapore to design an innovative Playbook to hire and train teachers using cutting-edge HR ideas from outside the education industry. The Playbook centres around eight core qualities of an outstanding teacher, researched and laid out by Sidhu using the acronym, EFFECTOR™. The group is now in an active partnership with Oxford University to scale the EFFECTOR™. model for developing countries through the application of international grants and CSR initiatives.
"The diverse leadership we have today in our group is highly motivated and keen to make an impact in whatever they do," says Sidhu. The SIS and Inspirasi group believes in the power of a robust feedback system which gives voices to all stakeholders. Best-practice and good governance earned a call to help in an initiative by the IFC and Harvard University to develop a set of principles called "Ethics in Education".
The group is currently in an expansion mode in South East Asia and is exploring opportunities in Africa. It continues to attract the attention of international investors each time it goes to market to raise capital.
Jaspal Sidhu regularly shares his ideas in regional and international conferences and often quotes his mantra. "If you are sitting on something good, you need to make that good available to the largest number of people in the best possible way.  That is why we do what we do."
But this is a CEO who also has a "funny bone"; Jaspal Sidhu is the three-time amateur stand-up comedy champion of Indonesia.
The SIS Group of Schools (www.sisschools.org) was awarded the Best International Educational institution 2021 by CFI.co
---
---
You may have an interest in also reading…
Corporate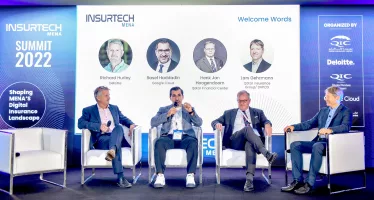 The Qatar Insurance Company stands alone as a regional and international leader in its field. QIC, the first domestic insurance
Corporate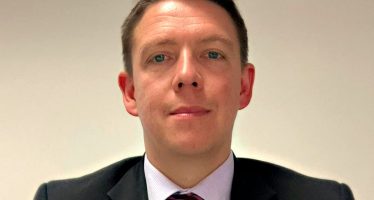 Austen Robilliard, Investment Director at Murdoch Asset Management explains why the company's investment management solutions are so successful. Austen Robilliard
FRONT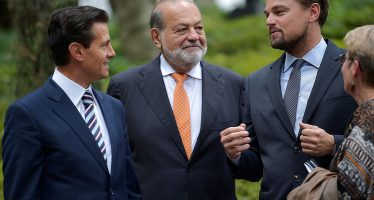 Wealth and status mean little to the founder of Grupo Carso who allows himself the occasional indulgence of a fine