Johan Thijs: Proud, Profitable and Prepared for Anything – KBC Weathers the Storm
"In March 2020, Covid knocked on the door," recalls KBC Group CEO Johan Thijs. "We went into crisis mode."
Belgium — KBC has its headquarters in Brussels — was badly hit. The following months held something of a nightmare for everyone, and the KBC Bank didn't get off lightly: the country was in complete lockdown for six months.
It took a while for the gravity of the crisis to sink in. "A lot of Belgians went skiing and returned with Covid," says Thijs. "Belgium was one of the worst-hit in Europe. We put company in crisis mode: daily meetings with the executive committee, which was temporarily expanded with the Country Managers from our core countries."
The primary concern at KBC was to analyse the new pandemic's impact on the bank's liquidity position. Operational performance continued as normal and liquidity was stabilised — not that there was much choice. "As a critical institution, we are obliged by law to always be functioning. As of day one, we shifted the staff to remote working."
"Thijs has been nominated three times by Harvard Business Review in its hunt for the world's Top 10 CEOs. He has been driving KBC's performance with the aim of being best bank in Europe."
The staff, in this case, meant KBC's entire team: 41,000 people worldwide. "We had anticipated this from day one of lockdown."
That forward thinking paid-off. KBC was "in a position to put all the staff at home with no technical issues". Not a single day was lost, Thijs says proudly — "and not a single day was from a position of concern." After a week, the bank board felt that the organisation had moved to an improved situation. There were still some jitters for the second quarter. "We slashed costs by six percent, saving €160m," says Thijs.
"I'm proud of the way we managed the crisis: cutting costs and making sure our employees and our customers were safe". In analysts' reports, KBC stands out for its performance under duress. Johan Thijs and the bank staff and board didn't get overconfident.
"We immediately shifted one gear up to anticipate what would happen in 2021 and 22. The economy of Europe had taken a hit, and this could hit the portfolio. We started anticipating potential impacts, and put €800m aside as contingency fund. We were able to do this because we were well capitalised."
KBC Group has been left with renewed confidence in its abilities and resilience. "Whatever goes wrong Covid-wise in 2022 will have no effect on us," says Thijs. "There will be no impact we haven't already written off. This is a huge plus for investors. Banks will again be able allowed to pay dividends."
When others became aware of the bank's resolute performance, KBC stock rose appreciably. And it remains one of the best-quoted financial stocks in the markets, Thijs says.
"The economic rebound will happen, and the (financial) impact of Covid will not be to the same extent as was anticipated. We are looking forward to stability in the long run, stability which will be provided to the outside world."
Sustainability is part of that future, says Thijs. In their contacts with midcap business clients, KBC's relationship managers have noted "a growing interest in a more sustainable business model. That interest is being driven by the changing expectations in society, but also the changing regulations which are placing sustainability ever higher on the agenda."
KBC has tightened its policy on fossil fuels. Persistent signals from society indicate that the use and exploitation of fossil fuels is highly damaging for our planet's future. "KBC's updated policy relates to abstaining from any direct financing, insuring, advising and investing in the coal industry" explains Thijs. Moreover, from 2030 on, KBC will abstain from all financing or insurance of and advisory services to energy companies which have any coal-fired energy production capacity.
The move recognises the fact that limiting carbon emissions from the burning of fossil fuels and the transition to alternative energy sources are key factors in bringing global warming under control.
KBC communicates this focus on sustainability to its business clients. "The new policy makes clear what is expected of them in concrete terms," says Thijs. "KBC is actively contributing to the achievement of the objectives set out under the United Nations' Collective Commitment to Climate Action." KBC became a signatory in 2019.
"This stricter policy comes on the heels of the already fundamental adjustment of our coal policy that we carried out on July 1, 2020. Since then, we have not accepted any energy firms as new clients if they operate coal-fired power stations or are active in the extraction or processing of coal for energy purposes.
"We also took a considerably stricter line with existing clients in that sector, reducing the permitted limit for their dependence on coal-based energy production from 50 percent to 25."
KBC rolled-out a new policy on diversity and inclusion and updated the socially responsible investment policy of the KBC Group Treasury and the KBC Pension Fund. A pilot project was launched to test the implementation of new measurement instruments, including PACTA and PCAF.
"These instruments provide a better picture of the climate impact and transition of KBC and of certain sectors. KBC has also introduced or revamped a number of policies that contribute to the greening of business mobility. We have formulated explicit and ambitious non-financial sustainability targets."
There are mandatory transition plans for coal firms and coal-fired power stations, and KBC is redoubling its efforts to reduce its own ecological footprint.
Johan Thijs has been nominated three times by Harvard Business Review in its hunt for the world's Top 10 CEOs. He has been driving KBC's performance with the aim of being best bank in Europe. It is ranked fifth for innovation, and is rated the "most digital and operative" bank in the world.
"Keeps me sharp," laughs Thijs. "I'm always inspired by other industries. I was looking onto why Google and Amazon are so successful — I'm a data scientist by education, intrigued by data."
"When I saw what other industries were doing, we could bring this to the banking industry. We changed the way we approach our customers. When it comes to inspiration, we credit other industries we observe."
KBC will fully tailor financial services to meet customer needs, in a pro-active digital first manner. "This is a game-changer," says Thijs, "a new strategy as the ultimate goal of all financial institutions: to be data-driven."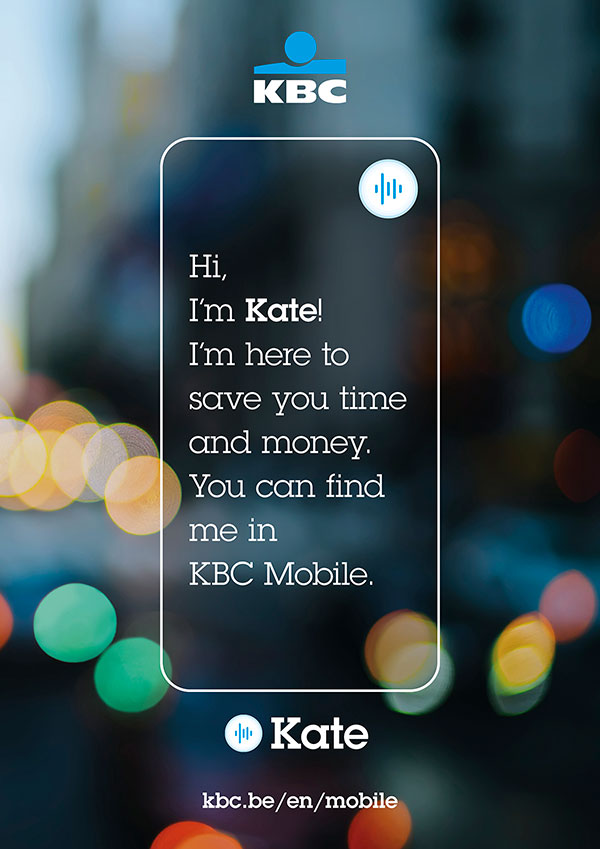 KBC's AI system, dubbed Kate, is already putting in 24/7 on the AI front for customer services. "Kate will find your solution," says Thijs. "It understands 90 percent of customer's questions, but it is not yet able to provide always the right solution. The ambition is clear: within two years Kate will understand everything and will be able to provide the appropriate solution in the retail client segment."
Johan Thijs and KBC Group's chief innovation officer Erik Luts say Kate's first six months have gone well. Almost half of the 1.6 million customers using KBC Mobile are "open towards Kate". Some 781 000 unique customers have clicked on or used Kate at least once, resulting in 2.4m conversations to date — a third of which resulted in further action.
Since the end of November 2020, private customers at KBC have – as standard – been able to call upon the services of the digital assistant. Kate proactively provides personalised and relevant solutions at the right time in KBC Mobile for customers who want them.
Independent international research agency, Sia Partners, has crowned KBC Mobile the world's best mobile banking app, explicitly referring to KBC's digital assistant Kate and its customer-centric approach. This recognition is doubly rewarding for KBC, because the scope of its survey has expanded to include 135 banks from 17 countries.
---
---
You may have an interest in also reading…
Corporate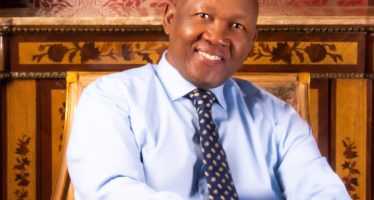 Technology has been Andile Ngcaba's passion, hobby, and profession for four decades. "It's been fun all along and I've been
Corporate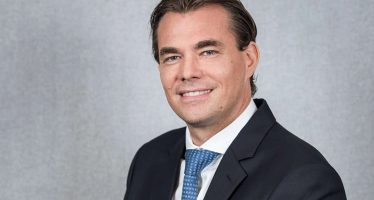 The last few years have been characterised by a number of initiatives to identify new areas of activity to allow
Corporate Leaders
The Saudi Ministry of Environment, Water and Agriculture is embracing a new approach to strategic projects, contracting the country's first