NIBULON: To Feed the World
According to the UN's Food and Agriculture Organisation (FAO), by 2050 the world's population is likely to exceed nine billion – resulting in a 50 percent increase in global demand for agricultural products.
The role of the agrarian sector in overcoming the global food crisis will increase, and investment in agriculture and the logistics development will be an important condition for sustainable development. And that is why the Ukrainian company NIBULON makes a real contribution to sustainable development and global food security.
Ukrainian Grain will Save the World
NIBULON is a leading Ukrainian investor, agricultural producer, and exporter. The company was established in 1991. It has maintained its leadership among Ukrainian exporters of agricultural products for 10 consecutive years.
Since 2008, NIBULON has been participating in the UN World Food Programme (WFP). This is the first Ukrainian company that participates in the WFP, as it is able to ensure the high quality of its products and to satisfy all contract requirements. During vessel-loading, the company complies with all conditions controlling the process. As part of the WFP, thanks to NIBULON, high-quality agricultural commodities were supplied to starving people in Pakistan, Ethiopia, Bangladesh, Kenya, Mauritania, Yemen and others.
"Twenty thousand inhabitants of our planet die every day because of lack of food," says company general director, Oleksiy Vadaturskyy, who is Hero of Ukraine and Laureate of the Ukrainian State Prize for Architecture. "And in order to feed the population by 2030, an additional 150 million ha of land is needed for the production of bread; it is also necessary to produce more than 200 million tons of meat products.
"Being a head of the company that co-operates with more than 70 countries, I know first-hand that this is a real and very serious problem. In this regard, Ukraine is a country that can provide additional potential for agricultural commodities production in order to solve the problem of hunger.
"Today the whole world looks at Ukraine, which has all the opportunities for growing more agricultural commodities."
Vadaturskyy is convinced that this goal can be achieved if modern agricultural machinery, irrigation systems and crop cultivation technologies are employed. "If favourable investment climate is created and investments are attracted, the potential of Ukraine is to increase production volumes at least twice," he says. "This is precisely the potential that the world needs today in the fight against hunger."
Leading Investor
In 27 years, NIBULON has invested more than $2.1bn. Since 2009, NIBULON has been implementing its investment project to revive the Dnipro and the Southern Buh Rivers as transport waterways of Ukraine. As part of this project, the company has already built a network of elevator complexes and transshipment terminals, and constructed a fleet at NIBULON shipbuilding and repair yard. "In this way, the company changes the logistics map of Ukraine."
When redirecting its cargoes to a more environmentally friendly mode of transport, NIBULON reduces its carbon footprint.
The economic burden is also being reduced for agricultural producers, who will be able to free significant funds by investing in the production of agricultural commodities, which will become more competitive.
As a result of NIBULON's activities, and the unique logistics infrastructure which it created, Ukraine is now renowned as a supplier of high-quality grain.
NIBULON transports 2.5 m tons of agricultural commodities by river each year. NIBULON continues constructing its fleet, which will number 100 vessels to transport four million tons of grain a year. The vessels are built at the company's shipbuilding and repair yard, one of the few shipyards in Ukraine constructing complete vessels. NIBULON shipbuilding and repair yard has a heavy order book for the next few years.
The company is reconstructing and modernising the production facilities of the shipyard in parallel with the construction of vessels. After the reconstruction, the shipyard will be the most modern plant in Ukraine, and one of the best shipyards in Europe.
NIBULON continues developing its network of river transshipment terminals and complexes for receipt, storage and shipment of grain and oilseeds. In May 2018, the company put into operation a new elevator complex for grain and oilseed shipments (43,000 tons) as part of the transshipment terminal in Mykolaiv and the reconstructed 222-metre-long berth. This will increase the efficiency of the company's fleet, and in July this year, NIBULON will construct two new transshipment terminals in Zaporizhzhia and Dnipropetrovsk regions.
Protecting Global Food Security
"Many countries know about NIBULON's large-scale investment programme to develop logistics infrastructure in Ukraine," says Vadaturskyy. "We always hear positive comments about its successful implementation. We regularly receive delegations at our facilities that are headed by ambassadors of the US, the Netherlands, Canada, Belgium, South Korea, and other countries and with the participation of leading experts, including foreign experts in the industry who study the problems of river transport development in Ukraine."
Leading financial institutions, foreign governments and international organisations, including the UN, whose Food and Agriculture Organisation has the goal of eradicating hunger, appreciated NIBULON's infrastructure projects and its experience in constructing grain elevators, river terminals, cargo fleet, reviving river navigation in Ukraine.
In 2017, in Cairo, Egypt, an important event aimed at saving global food security took place. FAO and NIBULON signed a memorandum to focus on improving the efficiency of Egyptian companies involved in grain production, storage and transportation. In Egypt, FAO is engaged in solving urgent issues related to the development of the infrastructure for grain preservation. According to this organisation, food losses in Egypt are up to 20 %.
As part of these agreements, and with the support of the Egyptian leadership, a series of meetings and mutual visits took place between NIBULON's representatives and leading experts of the Ministry of Supply and Internal Trade, Ministry of Transport, Ministry of Land Reclamation and other government agencies.
NIBULON is one of the major suppliers of Ukrainian grain to Egypt. Over the past 10 years, NIBULON has exported more than 12m tons of Ukrainian wheat, corn, sorghum and soybean, having taken an active part in solving the country's food security issues. NIBULON has opened a large Egyptian market for Ukrainian grain, having helped Ukrainian commodity producers to meet the competition and to sell their products.
Today, an organisation council, established under the Egyptian Ministry of Supply and Trade of Egypt, and NIBULON's working group are exchanging information on the opportunity of investments in Egypt. It will include the modernisation of Egypt's elevators, the construction of new ones, and the construction of a fleet at the country's shipyards for grain transportation along the Nile River and its tributaries.
Thus, NIBULON plans to revive navigation on the Nile River.
Support of Reliable Financial Partners
NIBULON believes that partners' trust is a source of future success. The company has an excellent 27-year credit history based on trust.
"Be honest. I appreciate honest people, when they are honest with themselves, the environment, and society," says Vadaturskyy. "This is a very important trait I was brought up with in my childhood, and I've carried it through all my life."
NIBULON plans to continue developing its ambitious investment projects. The company believes that long-term co-operation with international financial institutions – such as World Bank, IBRD, EBRD, EIB, IFC, ING, Credit Agricole, etc. – will be an important stimulus to create new jobs, to develop navigation and shipbuilding, to reduce traffic load on the roads, to develop Ukraine's economy, and to strengthen global food security.
NIBULON's goal is to do more for Ukraine and for the world, for decent living conditions and protection of vital human interests.
---
---
You may have an interest in also reading…
Corporate Leaders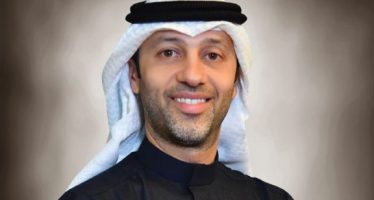 Change is necessary to ensure growth, development and sustainability — in individuals and organisations. For KIB, life has always been
Corporate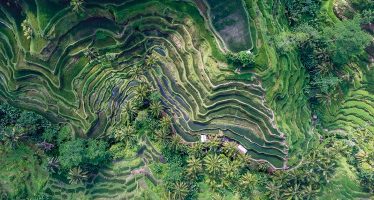 Pollen Street Capital is a purpose-led asset manager whose overarching purpose is to deliver long-term sustainable performance through frictionless financial
Corporate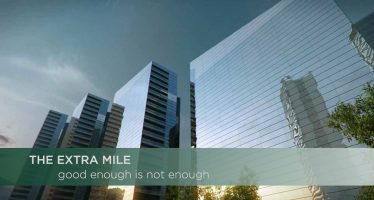 Alternative asset fund manager Hemisfério Sul Investimentos began operations in São Paulo some 15 years ago, when real estate private