From 1919 to 2020, the Varied, Advancing Path of Polifarma Has Kept Pace with Medical Needs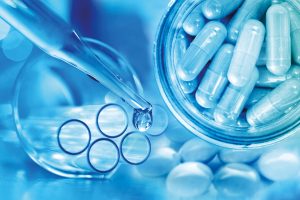 Italian pharmaceutical company Polifarma was founded in Rome in 1919, and is now part of the Final Group, an Italian holding with a strong orientation in the pharmaceutical sector.
Over time, Polifarma has invested in various product sectors, including sanitary, fashion, wine and luxury residences. The company is a valued and reliable partner in the marketing of medicines, offering a range of products for the specific treatment of pathologies in several therapeutic areas: cardiology, CNS, gastroenterology, ophthalmology and otolaryngology.
The first significant growth of the company, in terms of turnover and employment, took place in the 1980s, thanks to the advent of "large molecules" — ranitidine, ramipril — still widely used for the treatment of chronic pathologies in the gastroenterological and cardiovascular areas.
Polifarma has entered into important collaborations with pharmaceutical multinationals for the launch of new molecules that have allowed it to become a leader of specific market segments. Recently, the growth in turnover has been echoed by a progressive growth of the organisation, with new hires of internal employees and REPs.
"Over the past five years, the company has undergone a transformation to meet new needs and requirements arising from the advent of Digital Health."
Between the 1990s and the 2000s — following the acquisition of the company by Luisa Angelini — Polifarma consolidated its development. It experienced a further acceleration in growth through new investments that led to a significant increase of the number of scientific collaborators. The great boost to the organisation, under the leadership of Angelini, has produced a hike in company turnover, from €18m in 1999 to €42m in 2008 — an increase of 133 percent.
In 2008. Polifarma — like many others in the pharmaceutical sector — faced a period of strong contraction due to the patent expiry of the leading product in the cardiovascular area. The crisis was overcome by the development of a new organisational path.
The firm focused on the organisation to respond to the crisis, activating a change management process based on three values: Culture, Responsibility and Participation. It invested in training for employees, involving them at all levels and in all processes. Polifarma also solicited their contribution on strategic issues.
It has also worked to increase employees' sense of responsibility towards the business project to provide reassurance and create a real change of mindset. This came before the development of new processes and business models.
Polifarma has combined the investment of resources to consolidate the product portfolio through partnerships and acquisitions.
Over the past five years, the company has undergone a transformation to meet new needs and requirements arising from the advent of Digital Health. It was among the first pharmaceutical companies to believe in the digital transformation process — generating a new method of scientific communication.
Polifarma implemented an integrated digital ecosystem with high technological and innovative impact that has been exploited for each project and business activity.
To ensure proximity to doctors, the firm has developed pathology and product sites that have become comprehensive reference points for doctors — with the authority and quality of scientific sources, and the possibility of using additional services such as training media tutorials and apps.
Social media accounts were created and a personalised site was dedicated to Polifarma's REPs, the "Customer Portal". It is an easy way to interact with doctors in a rapid and personal manner. This website is important as it allows the REPs to collect a continuous feedback from doctors.
In 2020, in response to the spread of the pandemic, Polifarma implemented the portal by adding a calling system that allowed the doctor to be supported even remotely. This system has allowed the firm to link with doctors in a complex period with no face-to-face visits at hospitals or private practices. This has strengthened social networks as communication tools.
A new business unit was dedicated to hospitals and private clinics as an additional communications channel with doctors. This boosted the presence of Polifarma in hospitals and clinics, and has allowed us to introduce PneoHsafe (known to the public as Sanispira), a line of advanced technology endo-nasal filters useful as a support in various therapeutic areas (otolaryngology, basic medicine, allergology). PneoHsafe has been launched in Italy and various foreign markets. The line includes Sanispira Viruses and Bacteria, Sanispira Allergy, Sanispira SweetDreams.
Polifarma pledges to continue to develop new projects through digital assets, implementing educational programmes for pharmacists as new players in the healthcare world. Plans include developing e-commerce plans, drive-to-store, social communication and new advanced digital health and therapeutics, as well as AI.
The company is also activating a strategic action towards internationalisation. i
---
You may have an interest in also reading…
Victoria Mutual Group was established just over 140 years ago on the shared dream of a group of clergymen who
Fondo Pensione Nazionale, founded in 1987, is a complementary pension fund for Italian co-operative and agricultural banks. As a fondo
The smartphone, ubiquitous in all corners of the world, is proving a powerful tool for the promotion of financial inclusion.