Digital Health: Answer to Challenges of UN SDG 3
United Nations' SDG Goal 3 is to ensure healthy lives and to promote wellbeing for all.
In the modern day, the human body can be broken down to bits and bytes; digitalised, deconstructed and expressed in binary form. Digital doctors can assess patients based on AI. The medicine is in the mail.
The World Health Organisation (WHO) says the aims of SDG 3 includes universal health coverage and financial risk protection, as well as access to quality essential healthcare services and essential medicines and vaccines. SDG 3 involves strengthening the capacity of all countries for early warning, risk-reduction, and management of national and global health risks.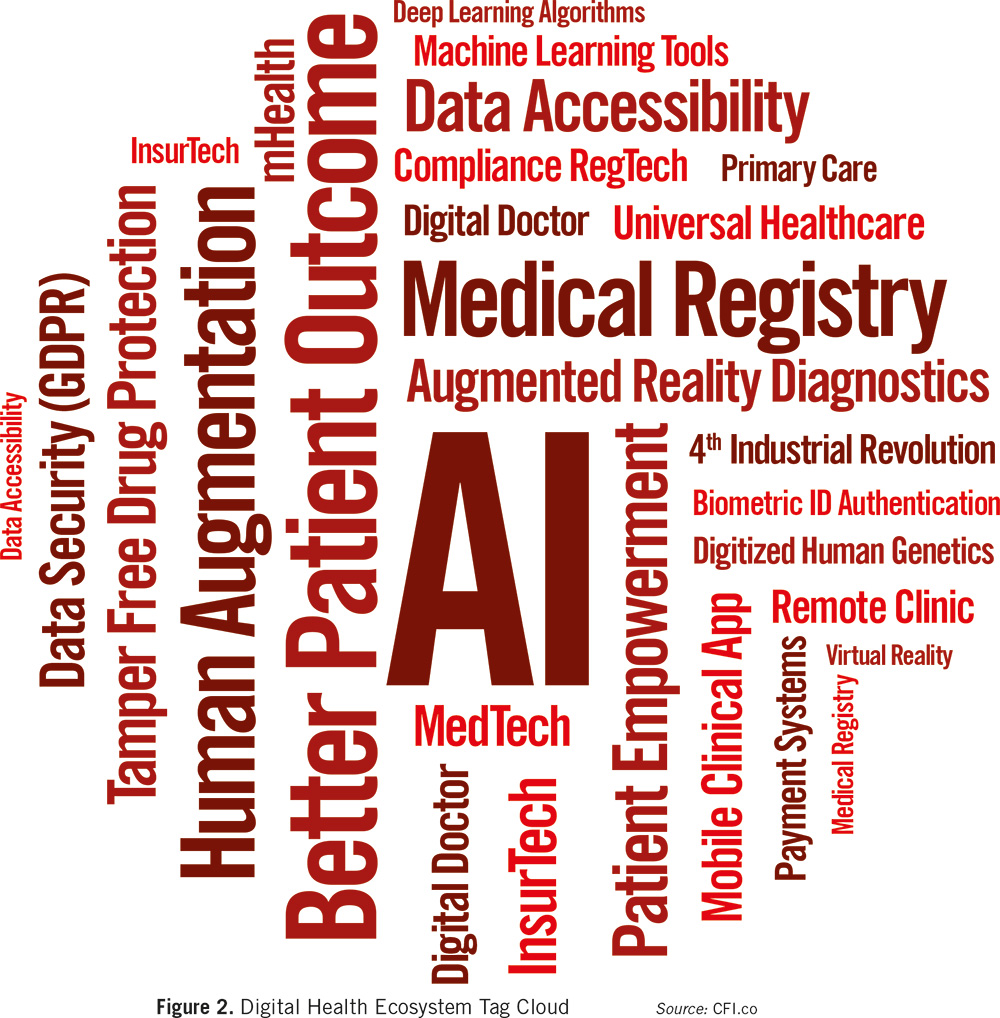 The digital health ecosystem provides answers to the challenges of emerging and frontier economies without proper primary care for growing populations, as well as developed economies with increasing costs but without universal healthcare (US) and with aging populations (Europe).
Global systems need to be reconfigured for efficiency. Redefining health and wellness through prevention and a holistic approach must be embraced. Commercialising new healthcare technology — including with mobile access to data — become paramount in a person-centred health-ecosystem.
The use of generic drugs must be boosted to lower costs. The preconceived notion that generics are of worse quality can be put to the test by consumers, but the rampant counterfeit drug market is estimated at $200bn.
Medicine verification has become a hot issue. The world has been plagued by fake medicine. New regulations to the rescue… Most prescription medicines in the EU are required to use a unique identifier (QR-type code) and tamper-proof packaging. The EU is advancing mandatory medicine supply chain security systems, including tracking systems.
The counterfeit drug problem has also been identified by the US Food and Drug Administration (FDA) which has plans to pilot new technologies, including blockchain, to track and trace pharmaceuticals.
The pharmaceutical supply-chain needs to become completely inter-operable. Sharing of information between manufacturers, packagers, wholesalers, distributors and dispensers is critical. It is now a legal requirement in the EU for pharmacies and hospitals to scan each medicine for verification at the end of the supply chain before dispensing to patients.
Located in the buzzing technology hub Internet City in the UAE, Verofax has proprietary technology for medicine verification, including an app for claims and tamper substantiation. Verofax solutions are now being integrated with the UAE government's smart approach to health. Verofax's plans involve licensing their solutions to enable third party sales of generic medicines through integration with e-prescriptions and international e-pharmacy platforms.
The technology Verofax has developed is based on triple verification IP and patent verification and claim (verify patient ID and medicine condition). This allows for delivery of prescription medicines to patients, validated on the blockchain by all stakeholders. Verofax innovative B2B2C solution empowers instant patient verification with the use of their mobile phones.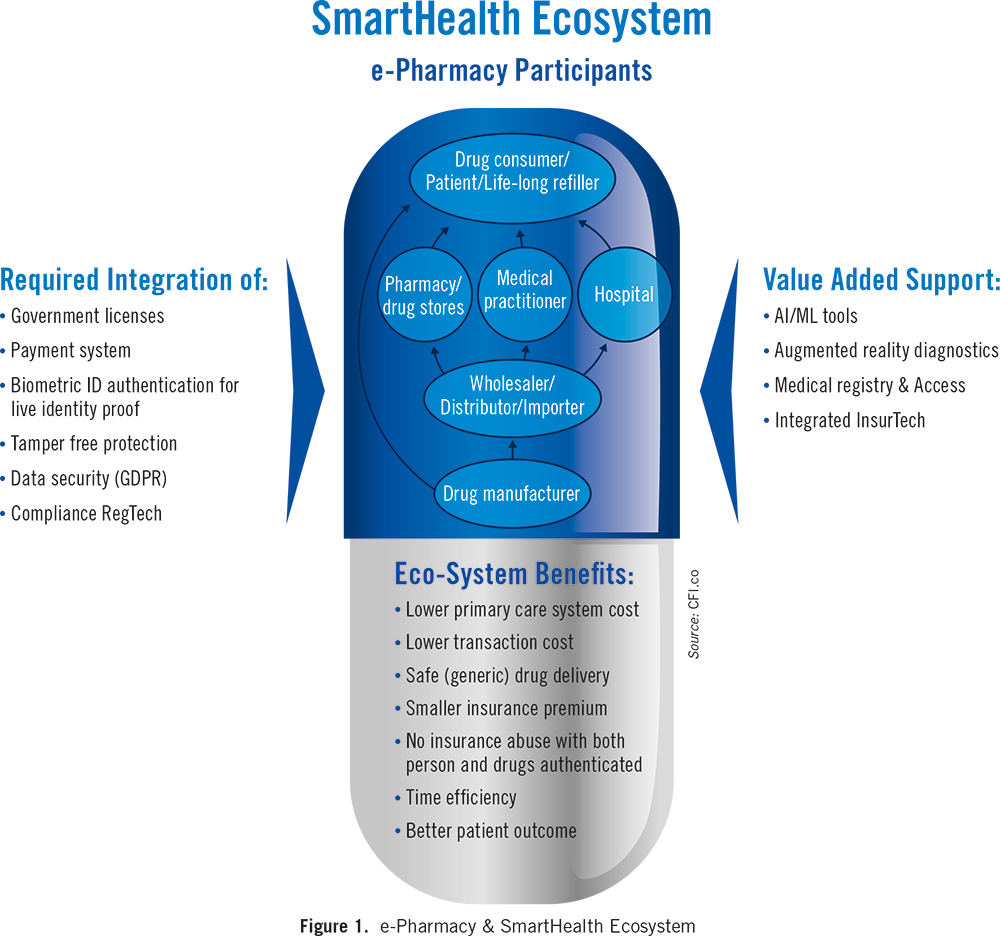 Verofax simplifies the ordering of controlled and prescribed medicines, delivering significant added-value to the healthcare ecosystem and benefit to insurance companies.
For all the players — from manufacturer to end-user — the system creates value and risk reduction. The individual parts — think digital medical registry and virtual reality in the clinical setting — play a role. Combined, the benefits of the system are legion.
AI and machine learning tools assist (augment) medical practitioners but should not replace them. The automated "digital doctors" support human decision-making. Human judgement supporting technologies based on Mixed Reality (augmented reality and virtual reality combined) hold much potential, such as in medical imaging.
Well-integrated e-Health promises better patient outcomes with time saved, added convenience and risk-reduction. Other benefits include biometric verification, which enables real-time feedback from the patient and early warnings.
To roll out such a system for triple verification requires government licenses and pilot schemes. The success requires the integration of payment solutions, biometric ID authentication, and tamper-proof packaging. Compliance means robust regtech and data security (GDPR) solutions.
Blockchain holds the power to secure the integrity of the overall system. The benefits of the distributed common ledger means the data is accessible to only dedicated users, secure from external interference.
Blockchain and transparent data empower people to securely manage their wellbeing. They have control over, and access to, their personal healthcare records. The blockchain-powered system also means healthcare providers have improved digital tools.
Embracing the Fourth Industrial Revolution can help to fulfil UN SDG Goal 3; the future is data-driven. The epoch of medical digitalisation has arrived.
About the Author
Tor Svensson, Chairman of Capital Finance International (CFI.co), is Senior Advisor to a UN recognised NGO.
---
---
You may have an interest in also reading…
Sustainability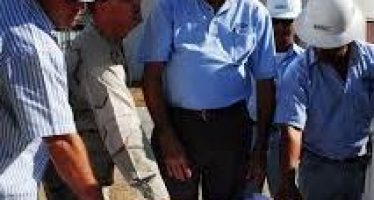 As Sub-Saharan Africa develops rapidly, it is estimated that the continent will need millions of engineers just to reach a
Sustainability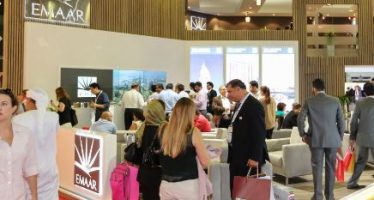 Emaar Community Management showcases latest initiatives at Cityscape Global Dubai, UAE, 1 September 2014: Emaar's Community Management programme will be at
Finance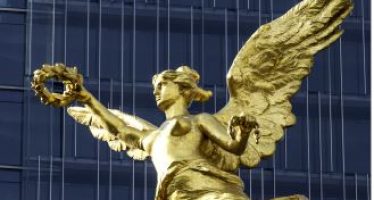 The external scenario is less favourable for the region due to the downturn in global trade, the moderation in commodity