Ferrexpo: Heightened ESG Focus Taking Mining Company to New Level
London-listed Ferrexpo PLC looking to bring its environmental credentials to the forefront of its corporate strategy.
Ferrexpo has been premium listed on the London Stock Exchange since 2007 and has been a member of the FTSE 250 Index of Companies since November 2016. It believes in open reporting of its Environmental, Social and Governance (ESG) activities to provide transparency to stakeholders and assurance to the public of good corporate citizenship.
In 2019, ESG investing moved into the mainstream, with high-profile investors suggesting that companies may not be considered for investment if frameworks such as the Task Force on Climate-related Financial Disclosures (TCFD) and the Sustainability Accounting Standards Board (SASB), were not adopted. ESG-focused funds saw record inflows in that year, pulling in an additional $20bn — four times the 2018 level. The company decided to take the initiative and has incorporated these frameworks into its reporting, starting this year.
Ferrexpo's operations in Ukraine comprise two iron ore mines, a third mine in development, processing facilities and infrastructure for global delivery of the iron ore pellets it produces. On a Scope 1 emissions basis, Ferrexpo products are comparable with those of its peers, and it uses new technologies to improve productivity and reduce emissions.
With an increased focus on Scope 3 emissions — those produced by the firm's upstream and downstream customers — it is notable that Ferrexpo's ore pellets create 40 percent less CO2 pollution for steel production than the main forms of iron ore produced by its international competitors.
The company also uses biofuels such as sunflower husks for up to 30 percent of the energy for its pelletiser. Ukraine is one of the largest producers of sunflower oil in the world, so the husks are abundant and locally available. An upper limit exists for the use of husks as fuel, because of the need for even and consistent heat. The company is exploring avenues for other renewable energy sources. The cost-saving from the partial substitution of natural gas for husks equated to $0.2 per tonne of production in 2019.
Water consumption is also addressed, and its use largely comprises recycled water, with very little extracted for production purposes. In 2019, Ferrexpo marked the sixth successive year of steadily declining water extraction from the local network.
An independent review of its tailings (waste storage) facility in 2019 concluded that the Ferrexpo facility was suitable and well maintained. The company also commissioned an independent consultancy to conduct a review of biodiversity around its mines (ongoing), and to study work done in previous years to provide habitats for protected bird species and educate schoolchildren on biodiversity.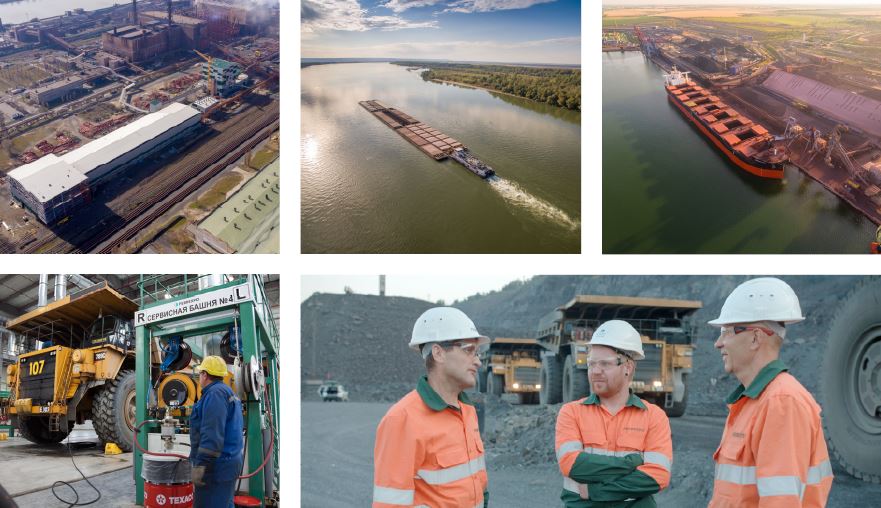 UN Sustainable Development Goals
The United Nations' Sustainable Development Goals (SDGs), 17 interconnected ambitions to improve quality of life, are taken seriously by Ferrexpo. Global challenges such as poverty, inequality, climate change, environmental degradation, peace and justice are addressed. Ferrexpo acknowledges it has a part to play, and its efforts in Responsible Business align with the SDGs.
The company is working towards a strategic goal of carbon-free pellet production. Climate change and greenhouse gas emissions are of critical concern, and there is a drive to reduce the company carbon footprint. Mining is an inherently energy intensive industry, requiring fuel, electricity and natural gas (for pelletising). Energy-intensive activities do not have to be carbon-intensive however. Ferrexpo is pursuing studies into modern technologies such as solar power, greener alternatives to natural gas and improving efficiencies through autonomous trucks, all in a bid to reduce its carbon footprint.
Scope 3 Emissions Reporting
Scope 3 emissions relate to upstream activities, such as truck tyres, or downstream activities, which relate to the use of the company's ore pellets. Scope 3 emissions are dominated by the emissions from blast furnaces that convert the pellets into steel. Ferrexpo has worked with independent consultancy CRU to understand the benefits of using pellets over iron ore sinter fines.
Ferrexpo plans to implement a greenhouse gas management system (ISO 14064) to quantify, monitor, report and verify emissions. This is the globally recognised standard for a number of existing emissions trading schemes. Ukraine does not currently have such a system, but the country is currently in the process of aligning local legislation to that of the European Union.
Tailings Management
Tailings are an inevitable part of processing ore. Taking iron from rock leaves behind a fine, inert material. Ferrexpo does not use any harmful chemicals in extraction, and its tailings are non-toxic. Its tailings facility is split into three sections, maintained and managed by the company since 1970, and covers an area of 1,300 hectares east of the Poltava mine. Ferrexpo produces gravel for road construction from the tailings. The reuse of this gravel represented seven percent of the material processed in 2019. Independent consultant Knight Piésold conducted a review of the tailings facility, and concluded that it was well managed and of an appropriate design, with regular inspections by the Ukrainian authorities. The tailings dam is constructed on flat land, with a drainage channel that diverts water from the base of the dam back to the processing plant. Around the perimeter, 34 piezometric borehole lines monitor the water levels.
Community Engagement
The Ferrexpo Charity Fund has been in place since 2011 and provides direct assistance to individuals for medical treatments, infrastructure projects, schools and — in particular during the current pandemic — hospitals. The fund consults with local community leaders, cultural institutions and local government to co-ordinate the company's efforts in the towns and villages surrounding Ferrexpo's three mines. Total expenditure by the charity fund rose by 49 percent to UAH117m ($4.22m) in 2019.
The fund has four main pillars through which activities are focused each year:
Social partnerships to improve infrastructure such as hospitals, schools, roads and other public institutions, including a veterinary clinic.
Direct assistance to individuals needing medical treatment, and support for pensioners through aid packages.
Construction and maintenance of sports facilities and amenities.
Budgetary assistance for the local council in Horishni Plavni, and development projects in the wider Poltava region.
In Ukraine, more than two-thirds of rural residents (almost nine million people) supply their own water, and do not have a piped supply to their homes. Ferrexpo Belanovo Mining (FBM) is the company's development-stage project to the north of its active mines. It engages with communities, and is drilling 59 boreholes in the community of Solonytsya this year to provide access to clean water.
Ferrexpo's Charity Fund has completed improvement projects at all six secondary schools in the local town of Horishni Plavni. Other community development efforts have focused on developing facilities for schools, sports, and local amenities. Ferrexpo also supports local media, print media and local TV channels, and supplemented local council budgets for the provision of basic services to local communities.
Activities in 2019 focused on seven villages and towns around the company's operations. Ferrexpo supports dialogue with local communities through its three operating entities — Ferrexpo Poltava Mining, Ferrexpo Yeristovo Mining and Ferrexpo Belanovo Mining. Local CSR committees meet quarterly. The company consults with local community leaders on existing and proposed community action plans, and can discuss its ongoing Responsible Business efforts. These committee meetings also serve as grievance mechanisms for individuals and communities impacted by Ferrexpo's business activities.
The company recruits locally, with 81 percent of new workers coming from within a 30km radius of Ferrexpo operations. It also hires locally for more senior roles, and 67 percent of management roles were filled by people from local communities.
Through thorough community engagement, Ferrexpo aims to dispel the negative image of mining. It is through close collaboration between all stakeholders, both locally in Ukraine and internationally, that Ferrexpo has managed to increase its production and expand its facilities to become the third largest pellet exporter in the world, all of which has only been possible through strong environmental, social and governance practices.
---
---
You may have an interest in also reading…
Europe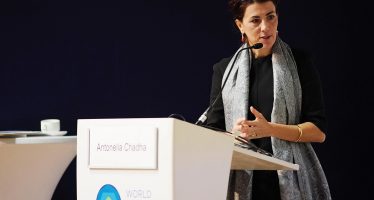 On February 10, an executive committee member of the Women's Brain Project (WBP) travelled to China, taking medical aid and
Finance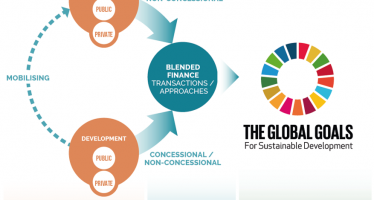 COVID-19 has had a dramatic impact on developing countries and undone years of progress on sustainable development, pushing back into
Corporate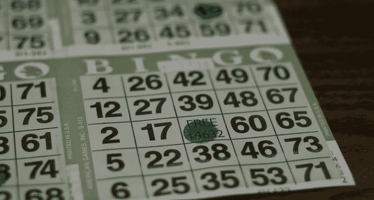 Think of bingo and it's highly likely that the image that first springs to mind is of a smoky, old