MegaInver: Tailored to Meet Market Demand
MegaInver is a leading independent asset management company in Argentina. The firm began its operations in 2012 and is led by a highly experienced team of professionals. MegaInver has more than $800 million in assets under management (AuM).
MegaInver provides a wide range of actively managed investment strategies and solutions for retail, institutional, and corporate investors in Argentina. The company has seventeen funds under management, each one pursuing a different investment strategy and designed to fit with different investor time horizons and risk profiles.
MegaInver uses a top-down investment approach to obtain the best risk-adjusted returns for its different clients. The company follows investment processes that combine solid macroeconomic forecasts, credit metrics, quantitative risk models, and a log-term investment outlook.
Nora Trotta – president
Nora Trotta obtained a Bachelor's degree in Economics from the Universidad de Buenos Aires and followed postgraduate studies in Monetary and Banking Economics at the Universidad Católica Argentina.
Mrs Trotta graduated with a gold medal from the Escuela Superior de Comercio Carlos Pellegrini. Upon graduation, she was invited to start her career as an analyst of economic research at the Central Bank of Argentina.
Mrs Trotta has had a long and successful professional life, serving in management and executive functions at local and international banks such as Credit Lyonnais, Sudameris, and the Generali Group.
She co-founded and was president of Gainvest Mutual Funds and director of Gainvest Uruguay Asset Management, Gainvest do Brasil Asset Management, Portfolio Personal, and Compañía Inversora Bursatil. During this time, Mrs Trotta created the first mutual funds with settlement in 24 hours and implemented the first mutual fund financial trusts. The main characteristic of this type of fund is low volatility and good risk-adjusted performance.
In 2007, she sold her equity participation in Gainvest to INTL. Five years later, she founded MegaInver Asset Management. She was recently appointed board member of Banco Hipotecario.
Miguel Kiguel – vice-president and co-founder
Miguel Kiguel obtained a Bachelor's degree in Economics from the Universidad de Buenos Aires and a PhD in Economics from Columbia University. He has been an economics and finance advisor of large corporations and institutions in Argentina.
Mr Kiguel is a professor and researcher at the Universidad Torcuato Di Tella and an academic advisor at FIEL. He held professorships at Maryland University, Georgetown University, and CEMA.
He is currently executive director of EconViews, consultant of Latin American governments and multilateral institutions such as the IMF, and board member at Puente. He is a former under-secretary of Finance of Argentina and chief economist at the Central Bank of Argentina. Mr Kiguel also held the presidency of Banco Hipotecario and worked as principal economist at the World Bank.
---
---
You may have an interest in also reading…
Corporate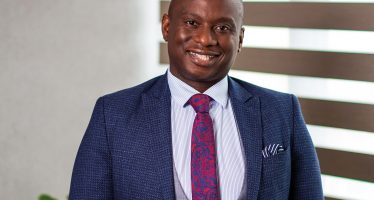 "Two years down the line, I can safely assume that most businesses – including banks – have had to tear
Corporate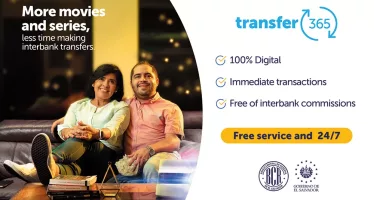 No Salvadoran should be left unbanked thanks to the bank's ongoing drive for inclusion… The Central Reserve Bank of El
FRONT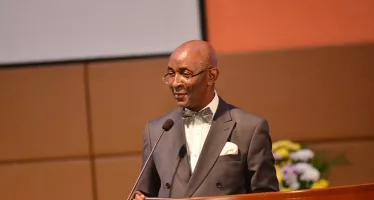 Lagos Business School holds its head high and stands firm on its core beliefs to create balanced, compassionate leaders of