VEON Works to Bridge the Digital Divide: Joint Leaders Sergi Herrero and Kaan Terzioğlu Show the Way
There is often truth in old adages. "Two heads are better than one" is well-known wisdom — but it has rarely been applied to corporate leadership. There are only a handful of examples of companies with two CEOs. VEON, an international telecoms and digital services provider headquartered in Amsterdam, is a successful addition to the list with Kaan Terzioğlu and Sergi Herrero as its co-CEOs.
This leadership pair is defining the next growth phase of the business, bringing a wealth of complementary skills and experience to the mix.
Herrero hails from Facebook, where he served as the company's Global Director of Payments and Commerce. At Facebook he oversaw the launch and growth of payments and commerce ecosystems for Messenger, WhatsApp and Instagram. He also led the deployment of Charitable Giving and was instrumental in scaling the Facebook Ads payments business and the broader expansion of the platform's global marketplace.
Herrero joined VEON in September 2019 to run the new VEON Ventures division, which is leading the company's growth ambitions beyond traditional telecoms, with a focus on digital products in adjacent markets like content, AdTech and financial services. His expertise in digital payments made him a perfect match for the new division and, later, an ideal partner for Terzioğlu.
Terzioğlu joined VEON with a track record in successfully transforming telecommunication companies into digital operators. He is a passionate believer in the need for the telecoms industry to reinvent itself by putting changing customer needs at its core. At VEON, this means encouraging local leadership teams to deliver 4G services that transform customer experiences to match connected lifestyles.
Terzioğlu's 30 years of experience in telecoms and technology includes global leadership roles at Arthur Anderson and Cisco, as well as 4 years as the CEO of Turkcell, during which he was recognized for his "Outstanding Contribution to the Mobile Industry" by the GSMA, the mobile industry's leading global organization, which he currently serves as a Board member.
Herrero and Terzioğlu were appointed as VEON's co-COOs in November 2019 and confirmed as co-CEOs just four months later. Both are determined to continue the company's evolution from traditional telecoms to a provider of connectivity services designed around a superior customer experience.
"As telecommunications companies, we have massive resources at our disposal to meet the changing needs of our customers" Terzioğlu explains. "It is not just about providing minutes and gigabytes to the end-user. It's about changing the nature of their relationship with their operators, not least in emerging economies where our ability to promote digital inclusion and individual empowerment brings with it enormous social and economic opportunity."
Nowhere was this relationship more evident than in the role VEON played during the early stages of COVID-19. VEON's operating companies not only provided emergency connectivity in the immediate aftermath of the outbreak, but sustained livelihoods and lifestyles throughout by providing essential services for home working, online education and e-commerce.
"Ours is a digital services company built around the competitive advantage of large, regulated connectivity networks in multiple markets," Herrero explains. "To be successful we must listen to our customers — to what they like, dislike and what they lack — and develop the products and resources to match. Follow that rule and there should always be an audience for our services."
The company has already claimed a large audience, with more than 200 million customers across 9 markets, spanning three continents. It is one of the world's biggest mobile operators, boasting network coverage over 10% of the world's population. This footprint is expected to expand further over the coming years as VEON accelerates the roll-out of 4G networks across nations that rank amongst the world's fastest-growing in smartphone penetration and digital adoption.
Digital financial services represent an immediate growth opportunity for VEON where its plans are already well advanced. "VEON operates in some of the world's most unbanked nations. In half our markets, more than 50 percent of the adult population has no bank account. Pakistan tops this list, with around 80 percent of men and close to 95 percent of women without basic banking access," Herrero said. "Bridging this gap by offering access to financial services through a mobile phone goes beyond the convenience benefit and has the potential to change people's social and financial circumstances profoundly."
And with that comes the opportunity to unlock value in many areas of the economy, as well as to boost sustainability and fair access to resources.
"The technologies that we have today can be extremely powerful tools to level and elevate the playing field" Terzioğlu insists. "Opportunities to close the digital gap, to provide customized services to groups with special needs, as well as to improve the efficiency of industries varying from agriculture to manufacturing, are huge when we invest in connectivity and digital services with the right mindset. We not only have the opportunity, but also the responsibility to be a positive force for innovation and betterment in an era of unprecedented technological and social change."
---
---
You may have an interest in also reading…
Corporate Leaders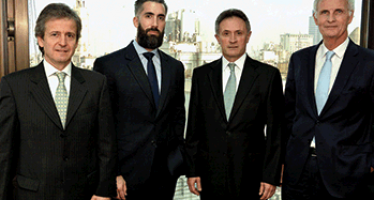 Mr Eleta joined the company in January 2016, after Maria Eugenia Vidal was elected governor of the Buenos Aires Province.
Corporate Leaders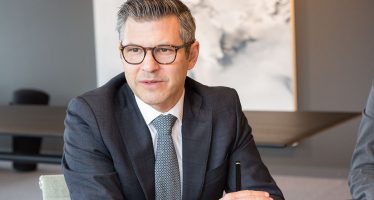 John Häfelfinger, CEO of Basellandschaftliche Kantonalbank (BLKB), talks to CFI.co about the opportunities afforded by sustainable finance. BLKB positions itself
CFI.co Meets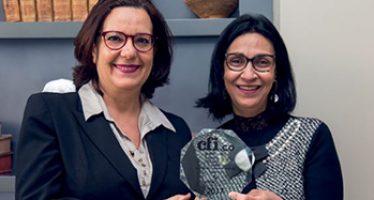 Bridging worlds and bringing people together: there is more to the remittance business than just shuffling cash across borders. In