CFI.co Meets the Management of Masthaven Bank: Andrew Bloom & Jon Hall
A poster in the kitchen of Masthaven Bank's busy head office off London's Oxford Street reads: 'Happiness lies in the joy of achievement and the thrill of creative effort'.
The phrase, uttered by US president Franklin D Roosevelt, provides a dose of daily inspiration to the two men responsible for the running of the specialist bank: managing director Jon Hall and chief executive officer Andrew Bloom.
"This quote captures perfectly the way Andrew and I feel about all of us sharing in the creation of Masthaven Bank," Hall says, looking out over the bank's busy office where, today, more than 150 colleagues – underwriters, savings specialists, servicing team, and more – mix together seamlessly.
While President Roosevelt helped the American people restore faith in themselves as the US grappled with the depths of the Great Depression, Hall and Bloom are on a mission to restore the British public's faith in the banking industry. "It would have been pointless to bring a new bank to market that's just like everyone else out there," explains Hall: "We're about something very simple yet rarely done: find out what customers actually need and deliver that to them – not just with words but with actions."
For Mr Bloom, the key to the bank's success is to always keep thinking about the future: "We mustn't rest on our laurels," he says. "It's easy to say: 'great, what an achievement', then take your foot off the pedal and relax. We mustn't think like that."
The comment is typical of Bloom, who built Masthaven Finance from scratch in the early noughties, working initially in a serviced office with a small start-up team of four, funded entirely from his own resources. In late 2014, Bloom reached out to Jon Hall, asking him to join. Together they would grow Masthaven into a new retail bank.
Their story is one of two determined individuals establishing themselves before coming together. Hall has a strong financial background, starting his career with PricewaterhouseCoopers before joining Aviva, then becoming CEO of Saffron Building Society. It's while at Saffron that Hall's entrepreneurial, digital edge, and focus on fast growth really showed, Saffron being named the second-most digitally mature building society as well as being nominated for a clutch of other awards.
The desire to push boundaries is similar to Bloom's trajectory. After leaving university, Bloom joined KPMG where he qualified as a chartered accountant, moving to transaction services, before working in the investment division of what is now called Strand Hanson.
Following time as managing director of property investment firm Montague Knight, Bloom launched Masthaven Finance in 2004, the lender initially specialising in bridging loans and development finance before expanding into mortgages.
The CEO's expertise in running and growing lenders who specialise in risk made him the perfect fit to start-up a new entrant like Masthaven Finance. "I'd long been fascinated by the opportunities for innovation within the financial services industry, particularly bridging, so Masthaven Finance was the perfect launching post," explains Bloom.
Success soon followed, with the lender listed in 2015's The Sunday Times' Virgin Fast Track 100 with Masthaven the 81st fastest-growing private company in the UK. In 2016, Masthaven launched as a retail bank, becoming the first 'challenger' bank to be regulated that year. In 2017, Masthaven was in the Financial Times' Fast Track 1,000, listed as the 240th fastest-growing private company in Europe.
Today Bloom, as CEO, takes a strategic role, with Hall leading the bank's day-to-day running. Different people, definitely, but who gel, push each other, and share a common aim. "We are definitely a challenger bank," explains Bloom, "but that's not all we are."
"Whilst we don't shy away from technology, one of the founding tenets of our philosophy is people," Hall says. "We are all about people. We like to treat people as individuals – both our staff and our customers – choosing to see the human being behind applications."
Hall and Bloom are proud to lead a bank that's reflective of society, offering lending solutions to people with diverse requirements and allowing savers – not their bank – to choose when their account matures. "Today, 'different' most definitely doesn't mean 'risky'," Bloom adds: "Different just means human."
That ethos is clear in the Masthaven of today and one of the reasons the bank has secured the Best Digital Bank – UK Award.
---
You may have an interest in also reading…
Corporate Leaders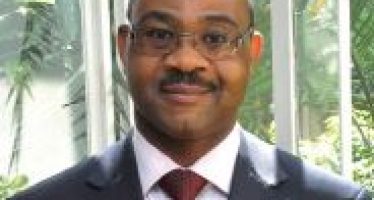 Stan Matiza has been the Managing Director of African Century Leasing (ACL) since its inception in June 2010. ACL is
Asia Pacific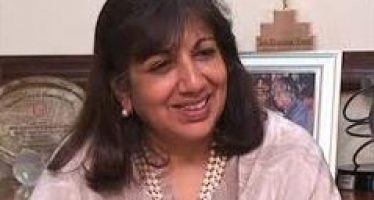 Kiran Mazumdar Shaw is the founder and managing director of Biocon which is one of Asia's leading biotech enterprises. Shaw's
Corporate Leaders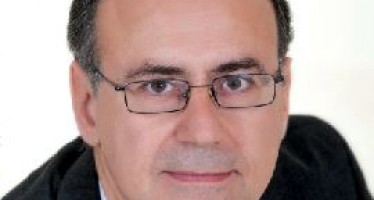 At a time when Greece was descending into the depths of a financial crisis without equal in the country's history,