Sergi Herrero, Co-CEO of VEON: Product as Mission
"The distinctions between telecoms, technology and data companies are vanishing rapidly. What lies ahead of us is seamless digital opportunity."
Sergi Herrero spent 12 years in the San Francisco Bay Area during the heyday of tech, serving as Facebook's global director of payments and commerce partnerships.
He joined VEON in mid-2019 as the head of its new Ventures division, and shortly after was confirmed as co-CEO alongside Kaan Terzioğlu. Herrero spearheads the digital services side of the business, while Terzioğlu focuses on strengthening the foundation of the business – connectivity, where the company is mid-stream an ambitious 4G deployment programme to double the customer reach of its high-speed networks.
Herrero believes that VEON's huge customer base puts it in the same league as social media giants such as his past employer. He has brought the same customer-centric mindset to VEON. He and his team believe that the best way to serve customers is to build great products with an intuitive user interface and ensure these products are regularly adapted to meet the changing needs of customers.
Herrero leads the vanguard to develop additional services for the company's 200 million plus customers in nine markets. Russia is VEON's largest, with its massive size and advanced appetite for all things digital. Pakistan, Ukraine, Kazakhstan and Uzbekistan are the sweet-spot of rapid services adoption, while markets such as Bangladesh and Algeria promise strong long-term potential for early-stage investors.
"We have an extraordinary base that we need to build on," Herrero said. "Strong companies are the ones that adapt and morph to the new reality. If you stay only in your stream and don't do anything else, chances are that somebody else will cannibalise you, or you'll become obsolete. We have a very strong core business — when I say strong, it's good 4G quality, efficient price, good deployments — but we also feel that this is just a stepping-stone to become something else.
"It will go market-by-market. It's what I call our 'unfair advantage', or the right to play."
Herrero cited three elements — VEON's expansive presence, the unmet needs of people in various markets and the company's capacity to fulfil those needs — as the perfect combination to foster thriving ecosystems. VEON has been fine-tuning these elements to establish its ecosystems where it can dominate in tech-centric, full-stack IP ownership. It also pursues vertical partnerships with existing players to create value. In Russia, these include a pioneering venture with leading retailer X5 to provide big data analytics that drive individualised indoor marketing, and a partnership with Alfa-Bank to leverage AI technology for customer profiling as part of Alfa's onboarding process.
"We recognise that perhaps we are not the best-suited to build payment systems in Russia, because it's already a very mature, saturated market," Herrero said. "But our database and our information about customers can really enhance a pure player in a way that nobody else could.
"The common denominator is emerging markets, so there's definitely an eagerness from the consumer point-of-view on having 4G devices and using those devices to access all sorts of sales and services that could enhance day-to-day life. That's what we do, what we are.
"The mindset of building products, and being product-centric, is something new for the company. It's a small shift, but I think it's an important one to move from where we are, which is a legacy industry, to something else. If we are successful in this transition, I think we will have the best of both worlds."
Herrero is most inspired by the financial empowerment afforded by VEON's expanding service offering. He mentions Pakistan's JazzCash for the introduction of e-commerce tools for aspiring entrepreneurs and digital wallets for previously unbanked people. VEON has sparked a real shift in the country, helping increase female financial independence.
"We bank close to 20 percent of the adult population in Pakistan, so imagine: it's a huge group of people that previously were largely left out. We didn't stop there. We want to give tools to people to make money, and that's where the e-commerce piece comes in – as we are pursuing now in Bangladesh through our investment in ShopUp, the nation's largest full-stack B2B commerce platform."
Entertainment represents a key area for expansion and another opportunity to fulfil an unmet need across many geographies. Herrero knows that people engage with localised and user-generated content. In Bangladesh, VEON launched an entertainment offering, Toffee, with Urdu-language TikTok-style content, cricket sports programmes and local movies, shows and soap operas. It has really resonated, fulfilling a need in the market where global content providers have otherwise struggled.
"There's a level of stickiness and excitement about these topics," he says, citing the 2.3 million active monthly users gained since the product's launch last year. That excitement is palpable as Sergi Herrero and team continue their search for new digital assets with the potential to transform the customer experience of their mobile operator.
---
---
You may have an interest in also reading…
Corporate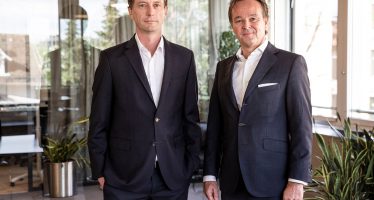 Kaleido Privatbank AG, formerly known as AP Anlage & Privatbank AG (AP Bank), is launching an ambitious rebranding of the
Corporate
Affirmative Investment Management (AIM) is exclusive: it manages only fixed income portfolios that generate mainstream returns as well as environmental
FRONT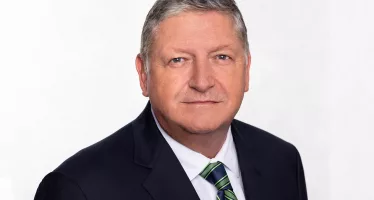 Forward You has been revolutionising investment products since 1983. FWU — Forward You — is an international company in the