A New Era for Kuwait International Bank: Architecting the Future of Technology-based Banking
Digital renaissance in the global banking sector was well underway prior to the COVID-19 pandemic. In fact, most retail banks had embarked upon some form of transformation journey to provide more efficient banking services.
However, lockdowns forced banks to drastically accelerate the pace of change. Within weeks – and sometimes days – they had to act fast and become creative. The banks needed to find new ways to handle processes remotely, and harness digital tools to compensate for branch, office and call centre closures. Suddenly, the impossible became possible and digital was the New Normal. As lockdowns extended, the very nature of the customer-bank relationship changed. The way that banks do business changed.
A Future Reimagined
As the economic impact began to emerge, Kuwait International Bank (KIB) leveraged innovative strategies and updated its business model to stay ahead of the curve. The bank completed a months-long exercise to develop a comprehensive and ambitious plan for radical digital transformation. Aggressive targets were set as KIB's transformation quickly went from being a good strategy to a critical method of delivering undisrupted services. This digitally-focused shift involved the rolling out a complete new suite of technological innovations and solutions. Internal processes were streamlined to adapt to the digital change, eventually resulting a more sophisticated, dynamic, convenient and user-friendly banking experience.
Turning a Threat Into an Impetus for Innovation and Rapid Transformation
To confront the challenges and emerging risks posed by coronavirus, KIB made it a priority to revamp its core digital infrastructure. The move towards digital made it possible to offer a safe, secure, and friendly banking experience – for the time of the pandemic and beyond. It became clear that the paradigm shift towards digital banking more important than ever before.
Since COVID-19 fundamentally altered the landscape, the transformation strategies KIB undertook went beyond changing the way work is done. Over the past eight months, the bank has introduced a suite of services geared towards delivering improved functionality, greater convenience and an elevated banking experience in line with the latest technologies of the worldwide financial sector. This includes the addition of live chat on the website, new application services on digital channels, new appointment booking systems, as well as increased limits on digital transactions and services.
Deeper customer engagement with Kuwait International Bank
One of KIB's core values is delivery of the highest standards of banking experience. Branches introduced casual consultation points, via a 'device desk', to enable easy access to general information and speedy assistance through allocated tablets and laptops. Private consultations with staff will take place within bespoke rooms for a more one-on-one feel. The Bank opted for core technology transformations across every touch point and customer interaction, from the branches to mobile app and online banking platform to the contact centre. To support its digital transformation strategy, the bank introduced a major upgrade to its mobile banking application and launched a completely revamped website. In addition to the acceleration of its digital trends, a key milestone for KIB was the launch of a new branch model, equipped with advanced concepts and unique designs, including a range of digital devices and interactive screens tailored to suit a more sophisticated and tech-savvy generation with dynamic needs and ever-higher expectations. Amongst newly introduced features, staff roam the open-plan branches with iPads to answer client questions. A mobile app feature allows digital registration with the Kuwait Clearing Company to receive direct-deposit dividends in their accounts instead of having to pick up a cheque in person. The improved functionality of the bank's digital tools will enable KIB to serve customers better and meet their ever-changing needs in line with the latest technologies.
Amidst the fundamental shifts in the financial services industry, Kuwait International Bank remains committed to exploring new services and solutions across all channels and touchpoints, both physical and digital, to better serve customers. The Bank is looking to launch a wide-ranging suite of new services in coming months, living up to its claim to be a "Bank for life".
---
Tags assigned to this article:
kuwait
---
You may have an interest in also reading…
FRONT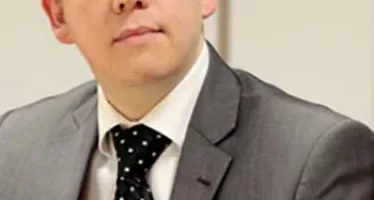 This UK asset management firm stands out — and here's why… In the investment world, success hinges on a combination
Corporate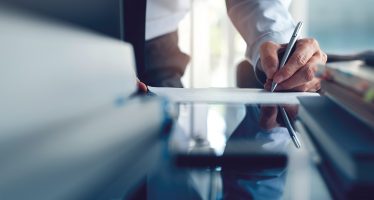 Leasing originated in the Middle East in 2000 BC, when Mesopotamian landowners hired-out farming equipment — with an option for
Innovation & Technology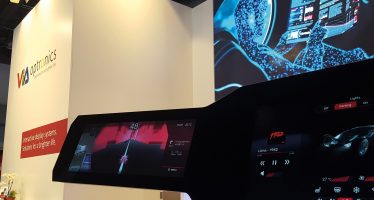 Germany's VIA optronics prides itself on being a one-stop solution provider of interactive display systems and solutions. The company is