Change, Challenge, Autonomy and Teamwork: Secrets of SENER Group's Andrés Sendagorta
CFI.co gets to know Andrés Sendagorta, president of private engineering and technology specialist the SENER Group. It was founded in 1956 and is active in the fields of engineering, construction, energy, environment, and aerospace.
CFI.co: What are your hopes for the future of your business, and for the industry as a whole?
Andrés Sendagorta: Changes happen at a terrific speed, and we need to always be in the right place. Our intention is to grow and extend our reputation as an important industrial player. The need to respect and protect our planet is imperative and demands a great deal of responsibility — from all of us. At the same time, we need to secure our energy and raw materials access.
What relevant changes to legislation or regulation would you like to see?
Regulatory stability over time should lead to real, lasting, and profitable investments. Energy regulation in Europe needs some deep study.
Can you pinpoint any pitfalls to help newcomers to the industry?
Engineering is a cyclical sector, which depends on countless variables that are often out of your reach, so you must be receptive, patient, and very focused on your purpose. Above all you need to have the best engineers on board.
Do you have any anecdotes to illustrate your progress over the years?
I was once a carrier fighter pilot, so I am often asked about the differences between running a company and flying an aircraft aboard a ship. There are aspects in common: working under pressure, decision making, the ability to lead people. It's essential to be in close contact with the world of technology and to be well trained. I have had the good fortune to deal with people of great personal and professional values.
How do ESG parameters and sustainability principles affect the way your operations are run?
We are a family business, and we constantly ask ourselves: "What are we here for?" and "How can we improve the world through technology and engineering?" We want to build a sustainable world and help it evolve towards sustainable business models, relying on science, technology and innovation.
What are the mid to long-term challenges you face?
SENER is always attentive to the evolution of disruptive technologies, products, and processes. This way, we can continue to differentiate ourselves in technological terms, and consolidate our position in territories where we have created a solid base. We hope to expand our industrial position and generate more alliances with important market players. We want to accompany other firms and industries in their process of energy transition, decarbonisation, and joining the circular economy.
What is the single most important requirement to become a global business?
Keep asking yourself, and your team, the following question: "How can we make our surrounding world better through our contribution in technology and engineering?" To become global, you need to understand the unique aspects of different markets. Some solutions can't be applied to different situations.
How do you see as the short- to mid-term prospects for your industry?
These are uncertain times. We have not yet recovered from the pandemic in 100 years and a war has just begun in Europe, the consequences of which are yet to be seen. Apart from our four well-stablished sectors — aerospace, energy, infrastructure, and marine — we are moving into the medical diagnostic field.
What excites you about the business world in general?
The opportunity to make valuable contributions through our projects around the world — and to do so with ethical, social and environmental awareness.
What lessons did you learn from your earlier career experience?
Always try to have the best professionals onboard, people with deep values. And always make the effort to be at the leading edge of your specific activity.
What motivates and enthuses you about the business?
To provide a service to society, and to do it while operations are profitable. Also the opportunity to work with inspiring and highly qualified professionals.
What is special about your organisation's management style?
The company belongs 100 percent to the family, so family governance is key. That must be respected to move forward. I like to say that the family business works like a carriage pulled by two horses: one of them is the commercial horse that understands results, markets, competitiveness. The other understands family pride, the way you have been educated, your roots. Both horses need to pull equally. I like to surround myself with committed professionals and let them do their jobs. I give responsibility to those who deserve it; these people are experts in their respective fields.
Can you share any management or organisational secrets?
Have trust and a taste for challenge. We like to serve by providing advanced and effective engineering solutions that facilitate society's access to best services and products. Not a big secret…
What are the key strengths of your team?
They are highly qualified; we believe in them and support their performance. They produce ideas, and with this in mind, we offer them an environment with sufficient freedom to motivate individual initiatives. We give our people space to produce, and to anticipate others' needs.
How important is your support team?
Teamwork is essential for us, and everybody is important — regardless of the specific work they are doing.
What are the key traits of a good corporate leader?
To get the best out of your people and allow them to truly work as a team.
What is the most important question people should ask about your business?
What are the main drivers that permit you to do what you do, and how do you do that?
---
You may have an interest in also reading…
Corporate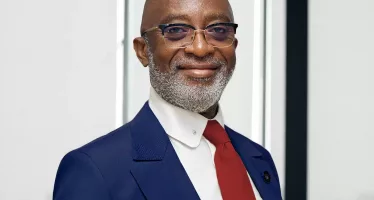 Being a top-rated country for almost everything — from cost of doing business to airport services — Ghana has a
Corporate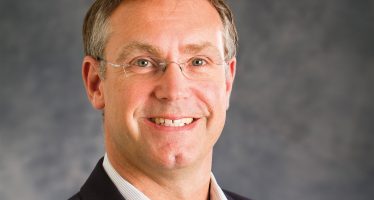 "The way to build economies," says Colin Sharp, C2FO's senior vice president for Europe, Middle East and Africa (EMEA), "is
FRONT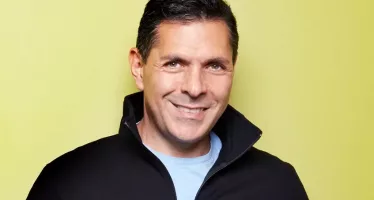 From developing healthy snacks to advancing the Middle East peace process, one entrepreneur keeps biting off as much as he