The Oyster's Gift to the World: Gods' Tears, Symbols of Purity, and Mourning Wear for Royalty
Passion, beauty, wisdom and wealth — these natural wonders are as rich in meaning as they are in lustre.
The opalescent orbs have been a go-to accessory for style icons past and present: Coco Chanel, Princess Diana, Madonna, Anna Wintour, Sarah Jessica Parker, Rihanna, and, of course, Audrey Hepburn, all wide eyes and chiselled cheekbones in Breakfast at Tiffany's.
The understated beauty and elegance of the pearl, the queen of gems, has enchanted us through the ages.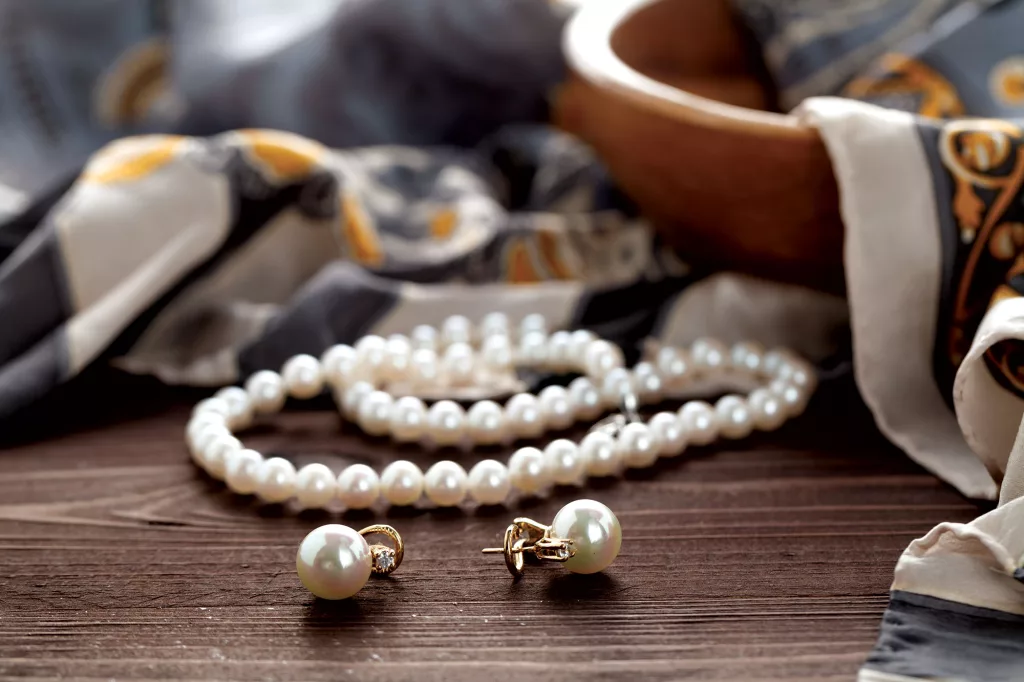 American poet and wit Dorothy Parker once said, "When I'm cold I just put another rope of pearls on." Jackie Kennedy, who captivated the world with her timeless style, summed it up in characteristic form when she noted that "pearls are always appropriate". The cool and unforgettable beauty Grace Kelly also had something to say on the subject: "I favour pearls on screen, and in my private life." As Princess of Monaco, her love affair with pearls gained a new dimension.
And it's not only women. Tormented genius Vincent van Gogh said: "The heart of man is very much like the sea. It has its storms, it has its tides, and, in its depths, it has its pearls, too." Scarlett Johansson played the titular role in The Girl With The Pearl Earring, a film based on the famous Dutch artwork.
Ever since someone shucked an oyster and found the luminous treasure nestling within, pearls have been objects of desire. It's difficult to pinpoint when they were first worn, but we do know that they were presented as gifts to Chinese royalty as early as 2300 BC. They were also considered the ultimate status symbol in ancient Rome. Julius Caesar went so far as to pass a law limiting their use to the ruling classes.
So entrancing are they that their mysterious beauty has been woven into mythology, royalty, and religion. In the Arab world, pearls were considered the earthly form of tears from the gods. The ancient Greeks agreed, and believed that Aphrodite, the goddess of love, shed pearl tears. Christians pay reverence to the Pearly Gates at the entrance to heaven. In Hindu culture, pearls are historically associated with the moon, symbolising purity. The English idiom refers to wise words as "pearls of wisdom". Pearl aficionados can tell the difference between natural and cultivated pearls at a glance, but to the uneducated eye they can be tricky to differentiate.
Queen Elizabeth I, aka the Virgin Queen, proudly wore her pearls as a symbol of purity and chastity — and as a display of her immense wealth. The much-loved and recently deceased Queen Elizabeth II was seldom seen without her pearl necklace as she went about her public duties.
During the reign of Queen Victoria, pearls came to be associated with mourning in the Royal Family. After the death of Prince Albert, Victoria chose to wear only "colourless" jewellery to accessorise her widow's weeds. She developed a strict etiquette around widows' mourning rites, including wearing black for a year and a day after the death of their husbands and wearing subtle jewellery.
Pearls, with their soft glow, sometimes tear-drop shape and association with purity, were accepted as suitable mourning jewellery — and the tradition continues. Queen Elizabeth II wore pearls to her parents' funerals, and that of her husband Philip, Duke of Edinburgh. Catherine Middleton, Princess of Wales, continued the tradition by wearing the late Queen's four-string pearl set and diamond choker to the monarch's funeral.
During the nation's days of mourning, she also wore the late Queen's pearl-and-diamond brooch to a service at Westminster Hall — paired with her late mother-in-law's pearl and diamond earrings.
Our relationship with pearls is deep and ancient, and to paraphrase the classic parable — the truth itself is a pearl of the greatest value.
By Naomi Snelling
---
You may have an interest in also reading…
Billionaire Alisher Usmanov is a Russian oligarch with a twist. Mostly known for his thirty percent stake in Arsenal FC,
Some major changes are impacting business travel — and one of the most noteworthy is the new digital ID system.
As well as health benefits — although not in the way the Victorians prescribed — Britain's coast has provided sartorial