Walter Owen Bentley: Refinement Delivered at Speed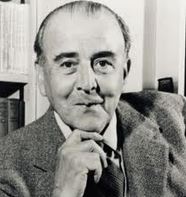 Born in 1888 in Hampstead, Walter Owen Bentley was the youngest in a family of nine children. Fascinated to near-obsession by mechanical precision and speed, W.O. – as the Benjamin of the Bentley family was known affectionately – burst forth from school at age 16 to become a Premium Apprentice at the Great Northern Railway works in Doncaster; the first rung of a steep ladder that would lead to the exalted position of engine driver.
Training was conducted with Victorian thoroughness. It took all of 18 months before the apprentice was allowed anywhere near a steam engine. And then it was only to undertake the most menial of jobs. W.O. studied hard and learnt, hands on, each technical procedure; how to design, cast, make and assemble complex machinery. Much later in life, Mr Bentley commented that "the underside of a car after a few thousand miles is as hygienic as an operating theatre, compared to a locomotive engine in for overhaul".
It took W.O. until the final year of his five-year apprenticeship to realise his lifelong ambition of becoming an engine driver. The happiest time of his life had arrived.
However, Mr Bentley's passion for speed and endurance did not remain confined to the railways. It was his love of motorcycles that spurred him to make an epic drive from Doncaster to London one fateful Saturday. That journey took him through every town and village along the meandering A1. Attaining a top speed of barely 30 mph, W.O. arrived home at around 9 pm having duly demonstrated the true grit and determination he possessed.
"The underside of a car after a few thousand miles is as hygienic as an operating theatre, compared to a locomotive engine in for overhaul."
It wasn't long before W.O. was entering major endurance races against professional riders and teams. He achieved gold medals in both the London – Plymouth – London and London – Land's End – London trials. Always the engineer, W.O. was not impressed with the performance of his bikes, or himself for that matter. He spent countless hours tuning his machines and perfecting his riding techniques.
Although he cherished great love and affinity for the railways, W.O. soon realised that a career as a locomotive driver would unlikely yield the lifestyle that could meet his growing ambitions. In 1913, W.O. joined his brother Horace Miller Bentley – H.M. – to create "Bentley and Bentley"; a company initially dedicated to selling French DFP (Doriot, Flandrin & Parant) cars.
Drawing on his trials experience, W.O. set about using motorsport competitions as a means to market the French vehicles. It was the chance discovery of an aluminium paperweight in the DFP offices that proved key to the company's success.
At the time, aluminium was not considered a metal suitable for use in internal combustion engines due to its low melting point. After much tinkering, W.O. was able to come up with an aluminium alloy able to withstand high temperatures. Pistons made from this alloy were much lighter, and also ran cooler, than cast-iron or steel ones. This allows for significantly higher compression ratios which in turn increases engine power. Installing these pistons in a competition car, W.O. was able to beat off even the strongest competitors, claiming the record in the 2-litre class at the Aston Clinton Hill Climb.
The aluminium alloy Mr Bentley discovered took on even greater significance after the outbreak of the Great War when he passed his trade secrets on to the Royal Navy. He was promptly handed a commission in the Royal Naval Air Service and told to give aero engine manufacturers the scoop on his work. Rolls Royce and Sunbeam immediately incorporated aluminium pistons into their designs. However, the French Clerget aero engine plant in Chiswick refused to adapt its designs. Slightly annoyed, the Royal Navy assigned a team of engineers to Mr Bentley who was then instructed to go ahead and design his own engine.
In 1916, W.O. unveiled the Bentley Rotary 1 (BR1), followed two years later by the BR2. The first Bentley aero engine proved a resounding success. It replaced the Clerget engine in the Sopwith Camel fighter plane, boosting power to 150 hp while increasing reliability. The BR1 also cost 30% less than its French-designed competitor. The 24.9-litre, nine-cylinder BR2 upped power output to 245 hp and went on to equip both the Sopwith Snipe and Salamander. To this day, the BR2 stands at the very apex of rotary engine development.
For his invaluable work, Mr Bentley was awarded an MBE (Member of the Most Excellent Order of the British Empire) in 1920. He also received £8,000 from the Royal Commission on Awards to Inventors.
W.O. Bentley and his brother went on to found Bentley Motors Limited. To this day that company closely adheres to the passion that drove its founding father: To deliver speed in ulterior comfort and style.
---
You may have an interest in also reading…
North America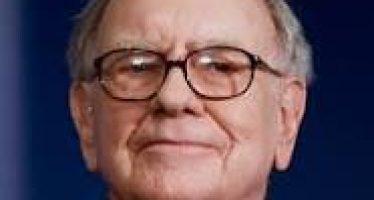 The wizard, oracle or sage from Omaha: The world's richest inhabitant, Warren Buffett (83), has been awarded a great many
Asia Pacific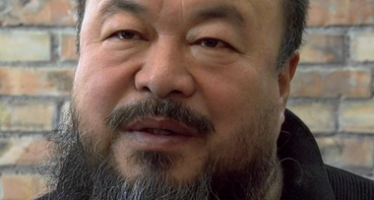 Curiosity may have killed the cat, but that doesn't deter Ai Weiwei from asking questions, ruffling feathers and expressing opinions
Technology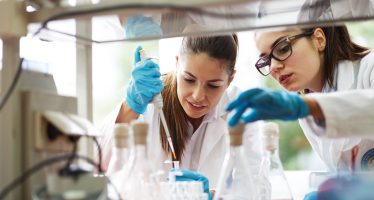 Representation matters. The now classic TV show The X-Files starring David Duchovny and Gillian Anderson inspired more women to pursue