Ray-Ban: Wearable Icon
October 20 1944, on the Philippine island of Leyte, Gaetano Faillace, personal photographer to General Douglas MacArthur, waded ashore at Dagupan just ahead of the general's entourage. The beach had not been entirely secured and there was still sniper and sporadic mortar fire as the landing craft was forced to stop just off the shore, forcing the party to wade the rest of the way. Mr Faillace then turned and documented the moment the general made good on his promise to return to the Philippines accompanied by the country's President Sergio Osmena.
Not only would this photograph become one of the most iconic images of the Pacific Theatre, alongside the flag-raising at Iwo Jima and the mushroom cloud over Nagasaki, but also the figure cut by the general would become emblematic of the archetypal US military officer: authoritative, resolute, unflustered, and – by extension – intimidating. Who's to say what is really going on behind those shades, those Ray-Ban Aviators.
In the first half of the 20th century spectacles were still strictly used either as a medical or occupational device; the Aviators themselves were designed with purely practical considerations in mind. Developed by medical equipment manufacturer Bausch & Lomb, Aviators were made of tinted lenses to protect pilots from glare at high altitude, large and slightly convex so as to cover the entire range of the eye, and held together by a lightweight metal frame making them sturdy enough for the hassles of air combat: eyewear fit for heroes.
"Some brands may be sporty, others might be trendy or edgy, but Ray-Ban is iconic and timeless."
However, the psychological effects of hiding one's eyes – and in doing so denying any observer the benefit of nonverbal communication of either emotion or motivation – quickly became just as essential to military proceedings as more immediate considerations. To this day, metal framed bug-eyed glasses with mirrored lenses are visual shorthand for authority.
After the war, returning GI's would continue to sport their army issue spectacles; this along with Hollywood, where actors and actresses had been wearing tinted glasses for decades to protect their eyes from the bright studio lighting, and the rise of beach culture, rehabilitated the public perception of the sunglasses from that of a medical necessity to a fashion statement.
The fifties saw the introduction of Ray-Ban's Wayfarer model. If the Aviators were the eyewear of heroes, then Wayfarer were the shades of choice for the rebel; its robust plastic moulded frame, with the brow slanted upwards, gave it a character polar opposite to the Aviators, cool rather than authoritative. James Dean wore Wayfarers, as did Marylyn Monroe; while JFK sported a pair of knock-offs – he wouldn't be the last. Through the decades the Wayfarer's place in the zeitgeist has been reaffirmed by the patronage of celebrity – from Bob Dylan to Michael Jackson, from Tom Cruise to Bruno Mars.
Today Ray-Ban as a brand is stronger than ever. Its iconic personality and heritage play well with a generation (be they hipsters or yuccies or whatever the term du jour curmudgeons are using to disparage well-dressed millennials) that almost fetishizes the authentic. Ray-Ban occupies the odd position of being both a market leader and the brand of choice for a generation that prefers its products artisanal and homebrewed. The only brand comparable in this respect that springs immediately to mind is Apple.
2007 saw the launch of Ray-Bans' latest media campaign created and developed around the concept Never Hide. This campaign, which has been kept alive by a steady stream of print, outdoor, and online content, aims to assert the brand's maverick identity with a few short, bold, imperative sentences: Never pretend. Never be afraid. Never give up. Never hide. A message reinforced by original artwork while maintaining a vital link to their past by the inclusion or allusion to iconic photography.
It would seem that while the good people at TBWA/CHIAT and Carat International – the agencies responsible for the marketing campaign – are perfectly aware of the irony of using the strapline never hide to sell an accessory which hampers identification. However, there is a second level of irony they might not have picked up on.
In 1999, Bausch & Lomb sold the Ray-Ban brand for a reported $640 million to the Italian Luxottica Group. Under its founder and chairman Leonardo Del Vecchio, this Milan-based eyewear company has grown into the dominant force in the market, controlling fully 80% of the world's major eyewear brands. It made Mr Del Vecchio the richest man in Italy. Besides owning Ray-Ban and its chief competitors Persol and Oakley, and a few other house brands, Luxottica also has licences to design and manufacture eyewear for the biggest designer labels: Chanel, Dolce & Gabbana, and Versace to name but a few.
Luxottica itself is not a brand, it has no public persona and that's how Mr Del Vecchio likes it. The company is happy to supply the consumer's need for variety and choice, perfectly willing to manage all these different brands, each with its particular style and relationship with the public. Two pairs of spectacles each designed by the same team, manufactured from the same materials, and put together on the same assembly line may differ in eventual retail price by hundreds of dollars simply by virtue of what the packaging reads. The correct price for any commodity – after all – is whatever someone is willing to pay for it.
Paying for the label rather than the actual product is of course nothing new and certainly not in the fashion industry, but Luxottica's market share is so large they constitute a price setter. The company wields this power not only through its brands, but also through its dominance of the retail side of the business, acting as gatekeeper for competing brands with more than 7,000 locations all over the globe whether the sign outside reads Sunglass Hut, Pearle Vision, or Sears Optical – again to name but a few.
It's a lucrative feedback loop; competing brands need to be carried by their stores, retail competitors need their brands in stock. This might was unleashed against their then-competitor Oakley through the 2000s, causing its stock to plummet, cutting the brand off on the retail end, and wearing the company down for the eventual merger. Top hat, wheelbarrow, racing car, thimble, shoe.
The second half of last year saw the departure in quick succession of two top executives from Luxottica: CEO Andrea Guerra was the first to withdraw. His replacement, Chief Financial Officer Enrico Cavatorta, did not last long at the top and resigned within weeks, also citing disagreements with Mr Del Vecchio as the reason for his sudden departure. Mr Guerra held his position for over ten years during which the value of the company's share price almost tripled and sales went from $3.1 billion in 2003 to over $8 billion ten years later. Despite these most embarrassing episodes, the first half of 2015 saw Luxottica report revenues of $5.2 billion, compared to $4.4 billion over the same period last year.
Type Ray-Ban into YouTube and you'll find page after page of how-to-videos instructing viewers how to tell a fake Ray-Ban from the genuine article. It's so hard to spot the difference that even while holding a pair one needs a detailed tutorial. But if that fact had mattered at all, there wouldn't be page after page of people helping each other figure out who has an actual pair of Ray-Bans and who was duped. Luxottica can concern itself solely with being an industry-dominating company precisely because each separate brand in its own unique way is worth buying into.
Some brands may be sporty, others might be trendy or edgy, but Ray-Ban is iconic and timeless. For anyone aspiring to attain timeless status, only a genuine pair will do. Genuine since 1937.
---
---
You may have an interest in also reading…
Europe
The gateway to a Greek golden visa in just one day? Emelia Beeson reports on a rapid route to the
Lifestyle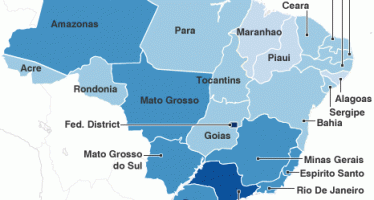 Brazil has been adding 19 'millionaires' per day since 2007 — and that statistic will likely be repeated over the
Lifestyle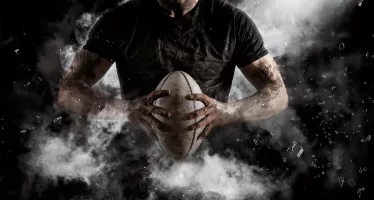 Tony Lennox reports on the ruck forming around rule changes to the rough-but-popular game of the oval ball. Hollywood legend