Augustin de Romanet, Chairman & CEO of Groupe ADP (Aéroports de Paris): 'Keeping the World's Gates Open' — Airport Chief Shares Insights and Aims
Recent years have been difficult across countries and industries, but Groupe ADP leader Augustin de Romanet sees a bright future for his business.
With nearly 80 years of experience, Groupe ADP is a worldwide leader in the airports industry. From engineering studies, master-planning, and design to the operation of complex infrastructures such as terminals, runways or luggage sorters, the group is active in every step of the value chain.
Its activities are structured around the pillars of airport activities (conception, organisation, and access), travel retail (duty free shops, food & beverages) and services (real estate, international airports development and information and communication technology).
Strong in expertise and its ability to overcome hardship, Groupe ADP's chief executive is confident for its future, and aims to create a new sustainable airport model.
The 2025 Pioneers plan is a new strategic roadmap based on long-term vision and the transformation of airports towards multimodal energies hubs.
De Romanet's faith rides with a passenger-centred approach for his business — and a fierce engagement in the fight against climate change. CFI.co put him in the hot seat to share his vision…
CFI.co: How do the challenges that the aviation industry faces affect your company?
Augustin de Romanet: The pandemic has generated further expectations from travellers. More than ever, they expect safe, sanitary and comfortable surroundings. Our focus is to maintain a high-quality standard at the airport by implementing appropriate health policies, technologies, and services. We have reduced waiting time during check-in and controls with digital tools such as biometrics. We strive for excellence of hospitality for travel retail and imbue our terminals with a positive ambiance.
We have developed multi-modality for public transportation solutions, boosting rail-air connections. Linking all these topics in "smart airports" is the drive to make the passenger to feel cosy and relaxed.
The priority over the 20 next years is to assure the sustainability of air travel by decarbonisation of the industry. As airports operator, we're pushing innovation through sustainable, flexible and modular construction, and introducing better operationnal practices to reduce carbon emissions.
With our new strategic roadmap called 2025 Pioneers, we're launching a long-term transformation to reinvent airports.
How can the airport industry contribute to the fight against climate change?
First, it should be said that airport contributions to CO2 emissions are rather low. The impact is just five percent of the aeronautic industry's emissions — which in total represents around three percent of global emissions. In Paris-Charles de Gaulles and Paris-Orly Airports, we reduced per-passenger emissions by 71 percent between 2009 and 2020. That said, we still have a crucial role to play in sustainable development. We will be a part of the change by supporting clean energies: biomass, green electricity, hydrogen and sustainable aeronautics fuels (SAF).
We are working on the concept of an energetic hub in airport to supply ground vehicles, public transport and airplanes with hydrogen or SAF. This kind of major change will take time, but our goal is clear: to reach carbon-neutrality by 2030 for all airports belonging to our network. Then we aim for zero-net emissions by 2050 for Paris-Charles de Gaulles and Paris-Orly.
How did the crisis re-shape your international ambitions?
We operate a network of 29 airports worldwide, and our ambitions remain intact and strong. We recently acquired Almaty airport in Kazakhstan via our Turkish subsidiary, TAV Airports. In 2020, we acquired a 49 percent stake of the Indian GMR Airports in New Delhi and Hyderabad. ADP's international development will continue selectively as we maintain our ambition to keep the world's gates open, despite the upheavals that the pandemic raised.
Tell us about your company structure…
From a strong-growth paradigm to a new airport model that is more sustainable, Groupe ADP is ready for take-off. We are a responsible corporate citizen, and customer-centred strategy shapes new horizons for passengers, stakeholders, and the environment.
Our focus on safety, customer experience and ecological transition is part of a new game that the group is ready to play.
The Covid pandemic has been hard on aviation. Groupe ADP's total traffic hit 160 million passengers in 2021 — 41.9 million of them in Paris — which was just 45.6 percent of the 2019 total. It's a gradual process, but we expect full recovery in Paris between 2024 and 2027. We have been able to adapt airport's reception capacities, means of production, and commercial offer.
The passenger experience is central to Groupe ADP's DNA. We pride ourselves on providing the highest standards of hospitality for travellers. We showcase our expertise in this area. In Paris, Groupe ADP labours under the slogan "Paris Loves You" to offer a singular, emotional and profoundly Parisian experience.
Paris-CDG Airport was last year ranked 15th in the Top100 Skytrax best-airports list. It was 94th in 2014. Groupe ADP addresses the main concerns of passengers, such as waiting times. We're working closely with the Home Secretary to make the EES system as painless as it can be, while controls will be strengthened for all non-Schengen Travelers.
The pandemic also put the focus on travellers' need to have a safe journey while transiting airports. How have you responded to that?
We implemented several targeted sanitary initiatives, for instance the opening of PCR and antigenic testing centres at Paris terminals and organising sanitary corridors during the peak of the first pandemic wave. As a result, 27 out of 28 Groupe ADP's airports have received Airport Health Accreditation (AHA), certified by ACI (Airports Council International), the benchmark of the industry.
What impact has Glasgow's COP26 summit had on ADP's approach to the environment?
Groupe ADP has been involved in sharing greener horizons, by taking field measures and applying fierce engagement. All but one of the airports in the network have signed the Airports for Trust charter in favour of a more responsible and sustainable industry.
ADP was one of the first airport operators to develop renewable energy solutions such as geothermal, biomass or photovoltaic energy at Paris-CDG and Paris-Orly. And the work continues…
Groupe ADP's goals are ambitious: carbon-neutrality by 2030 in Paris and most of airports managed outside France…
Action pillars have been leveraged: energy sobriety, durable construction, renovation of old facilities, transition towards renewable energies and reduction of emissions linked to mobility. Already, 33 percent of the light vehicles used at Paris airports run on electric or hybrid energy. We have 100 percent renewable electricity in Paris and Santiago airports, and pay attention to biodiversity, with no phytosanitary products used in Paris-Orly or in Liège.
The future is looking bright for Groupe ADP, because in a socially and environmentally sustainable way we implement our belief that a better world is an open one.
---
You may have an interest in also reading…
Corporate Leaders
The rise of responsible investment (RI) as a crucial part of the financial industry has been one of the defining
Corporate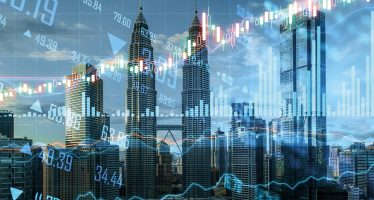 Malaysian fund-management firm AmInvest has four decades of experience in the sector. AmInvest is the funds management arm of AmFunds
Editor's Picks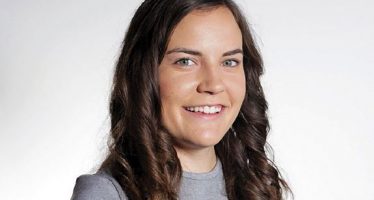 Few people make their first million before they turn twenty, and fewer still can say they have penned an international