A Challenger with its Head and Heart in the Cloud has Dropped Latency to Mere Microseconds
Aquis Exchange, the UK-based creator and facilitator of financial markets, has a track record of innovation and disruption — and this leopard isn't changing its spots

CFI wanted to know more about Aquis, and the developing technologies and strategies in its industry. We approached the company with some basic questions — and the comprehensive answers we received more than satisfied our curiosity.
What is an Exchange?
The concept dates back centuries. In simple terms, an exchange is a marketplace where securities such as equities, derivatives, commodities, alternative assets — carbon credits, fine art, real estate — and cryptocurrencies are traded.
An exchange matches buyers and sellers, provides price transparency, and ensures fair and orderly trading. They manage huge capital flows; the New York Stock Exchange (NYSE) alone processes $18.9bn per day. Exchanges are major support pillars of economies around the world.
Whether it's a exchange like the NYSE or a challenger like Aquis, modern exchanges are akin to tech companies because of the need to handle high trading volumes, at speed. A wide range of market-trading mechanisms and regulatory requirements must be met.
How Does the Matching Engine Work?
An exchange centralises the buying and selling of a particular asset in a marketplace setting. Some exchanges such as the London Metals Exchange (LME) have physical pits where brokers execute trades in person. Others, such as UK-based Aquis Exchange, are fully electronic, with no physical "marketplace" to conduct business.
A trading or "matching" engine, like Aquis Equinox, is the heart of the system. It continuously matches buy and sell orders. Before computers, this was a job for trading floor specialists. Now, it comprises of a complex network of physical or virtual (Cloud) infrastructure coupled with specialised, intricate suites of software and algorithmic capabilities.
What is Ultra-Low Latency?
According to a 2015 article from The Week, shaving one millisecond off each trade can be worth $100m a year for a large firm. "Latency" refers to the speed of data transfer. Lower latency means higher speed, executing orders at the fastest pace and gaining a competitive edge.
Technology advances mean the standard latency time has shrunk — and the Aquis platform has an average round trip latency profile of just 11 microseconds.
As capital markets become increasingly algorithmic, low latency is vital. Lagging here could mean missing out on significant market events and losing money. Exchanges must work to upgrade their systems regularly or risk falling behind.
As a fintech business, Aquis has a track record of providing innovative ways to disrupt outdated and cumbersome tech elements of stock exchange infrastructure. It developed the first true Cloud-matching engine capabilities. Its Equinox platform allows the matching engine to run 24/7 — forever, with no downtime.
Most exchanges require scheduled downtime for maintenance, patch upgrades, or new software functionality. Not so for the platforms running on Aquis Equinox: they are constantly "live". This has major implications for markets in different time zones, and many practical applications in the digital asset space.
The Equinox platform can be deployed via Cloud, on-premises in traditional data centres, or in a hybrid environment. This gives clients great flexibility in terms of operational structure.
Is Cloud Technology a Game-Changer?
In 2020, Aquis completed a proof of concept with the Singapore Exchange (SGX) and Amazon Web Services (AWS), proving that complex, low-latency exchange architecture and multicast market data systems and operations can be put in the Cloud.
Not only is it possible: it satisfies regulated market-grade latency, and all performance and fairness requirements. Aquis allows its clients to operate either fully in the Cloud or within a datacentre for the lowest latency capabilities (ultra-low latency, or ULL) — or a hybrid of the two, thanks to highly flexible and a componentised micro-services architecture.
A physical data centre is costly, complex, and requires physical resources to maintain. ESG is an ever-prevalent business concern, and the cost-optimisation, scalability, and resilience of a partially (or fully) Cloud-native exchange is an attractive option. No data centres, no physical hardware, a smaller carbon footprint — and lower operating costs.
As exchanges become increasingly digital, the industry is teetering between the cost savings and environmental opportunities of the Cloud, with the required speed and full regulation.
Aquis Equinox is regulatory grade and in compliance with rules set by bodies such as the Financial Conduct Authority (FCA). That makes this Cloud option readily available, without sacrificing the standards associated with a traditional data centre.
What about 24/7 Monitoring?
Market surveillance is an essential component for any exchange, as abuse must be swiftly detected and dealt with. Aquis market surveillance tech seamlessly integrates with matching engines to provide a complete ecosystem.
Aquis does more than just license its bespoke, in-house solutions; it outsources live monitoring and surveillance services to allow exchanges to focus on product rather than in-house costs. Exchanges have discretion on the level of control they have over operations.
The concept of an exchange may date back centuries, but it's clear that the industry must continue to innovate and embrace technology to meet modern demands. With the opportunities provided by Cloud and 24/7 tech, a regulatory-grade matching engine is the new "must-have" for marketplaces of all sizes.
Further information on the Aquis website here
---
Tags assigned to this article:
FinTech
---
You may have an interest in also reading…
Europe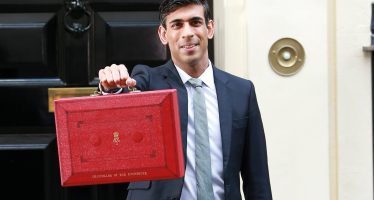 The Tory chancellor who's splashing the cash, Rishi Sunak, is widely regarded as the man for the moment. But how
Finance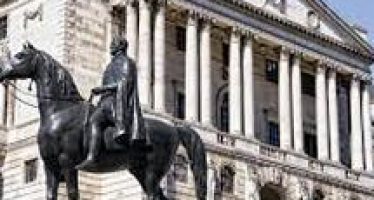 The UK economy may be growing at an impressive clip; the spurt is powered by borrowed money and, as such,
FEATURED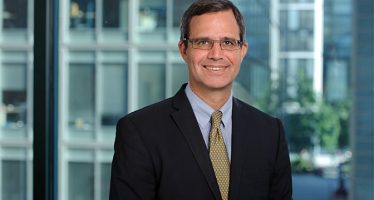 Having worked in the international financial institutions for much of my career, I'm a big believer in the power that