Taking on Giants, and Winning: Aquis Exchange Shares Equinox Benefits with Trading Ecosystem
 'We're regularly beating these 800-pound gorillas, and winning deals out from under them,' says Aquis MD Adrian Ip…
Aquis Exchange Plc is celebrating Equinox, a world first that took 10 years to perfect and reduces the latent time of a trade to mere microseconds. "It's been a huge journey to get here," says managing director Adrian Ip.
Equinox is a regulated market-grade 24/7 matching engine which never requires shutdown or downtime.
Aquis Exchange consists of three divisions: Aquis Markets, a subscription-based exchange offering pan-European cash equities trading; Aquis Technologies, which develops and licenses next-generation exchange technology globally; and Aquis Stock Exchange, a growth and regulated primary exchange delivering capital to companies via the listing and trading of shares.
Apart from pure speed, Equinox's secret is in providing the tech and expertise to keep an exchange rolling, without the routine shut-downs. "A lot of the trading world today operates purely on the basis that we shut down markets every day, and do all the things we can do out-of-hours to maintain them," says Ip. "All that has now completely gone.
"Exchanges typically run in a high-availability fashion. What that means is that we have multiple matching engines — matching engines are the heart of the exchange, of course — taking buy and sell orders and matching them together. What we've done with Equinox is to take the high-availability model, where we run multiple matching engines, and made it so we can switch back and forth between them while manually taking down old-version components and upgrading them — leaving everything running on one of the failover matching engines."
London-headquartered Aquis runs various markets in Europe; it has three matching engines running for any given production market: two in its primary centre, and one in its failover centre. "We have all the tools to ensure that these matching engines are continually maintaining their state across multiple locations and physical networks and servers.
"We've given ourselves the ability, at any given point in time, to be able to manually take down one of these components, all of the ancillary things like market data systems and everything else, take them down, switch over to a failover process, do some maintenance on the ones we've taken down, and then bring them back up again while still maintaining the state of the live order books and trading carrying on in the background.
"That's the magic sauce. I think it benefits the entire ecosystem."
Aquis was founded 10 years ago as a pan-European multilateral trading facility. "Basically, we offer trading in European stocks; we refer to that as 'the markets business'. Anyone who wants to trade any one of thousands of large and mid-cap companies around Europe can trade them on a variety of exchanges, including Aquis."
The group's trading volume is between €2bn and €6bn a day; Aquis is usually about fifth- to seventh-largest in Europe. "We built our own technology in-house to run all of these markets: matching engines, market data systems, trading gateways, all of this sort of stuff, as well as market surveillance systems.
"That's the largest revenue driver of Aquis today, but we have two additional divisions. We run the technology stacks for all of our own markets, but we also licence it to other exchanges around the world. We did a large piece of work with SGX, the Singapore national exchange, in conjunction with AWS (Amazon Web Services) to prove that we can put matching engines into the purely virtualised cloud, and to prove that that was viable for an ultra-low latency exchange. That really put us on the map. We're seeing quite a lot of uptake."
The group has been testing Equinox with clients for the last year and built its own platform 10 years ago, "but in the exchange world," notes Ip, "10 years is the blink of an eye. Companies that we're  competing with have been around for decades or centuries.
"We're basically the newest matching engine on the block. We go up against people like Nasdaq, London Stock Exchange, companies like that which also license their technology. And we're regularly beating these 800-pound gorillas, and winning deals out from under them.
"The tech business is now contributing a pretty significant portion of revenues. It's some way behind the original markets business, but it's growing quite rapidly."
There have been challenges along the way, of course: "Financial services are heavily regulated — I've been in the industry since the late 1990s: market data, banks, high-frequency trading, and obviously exchanges," Ip says. "Exchanges are the most highly regulated institutions that there are. We really need to do everything that we can for the benefit of the market. Exchanges are part of the infrastructure, so ultimately, regulation is there to prevent consumer detriment and ensure that we're all playing in a fair and orderly market."
Technology is also a big part of it. "We're solving major technological problems with the stacks that we build, and that is all built around this concept of fair and orderly markets. But we are a for-profit business, so we need to do things better, and faster, and more efficiently than our competitors.
Aquis Exchange has the fastest matching engine you can buy, says Ip. "We benchmark latency in a traditional data centre, where we control the hardware, at about 10 microseconds. That's from an order coming in on the gateway to the acknowledgement going back out.
"We're innovating in the way people are trading, too, making things better for end investors. At the end of the day, it's your and my pensions, and all these other investments that people around the world have, that are performing well, or not. We play our part in that."
---
You may have an interest in also reading…
Corporate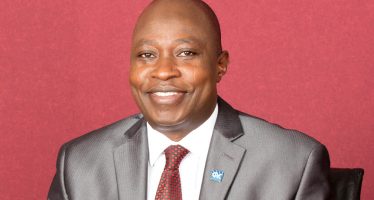 When Ahmed 'Tunde Popoola became pioneer Managing Director of Nigeria's CRC Credit Bureau Ltd in 2008, he identified a gap
Corporate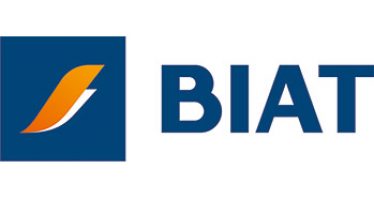 The International Arab Bank of Tunisia (Banque Internationale Arabe de Tunisie, or BIAT) was founded in 1976 and has emerged
North America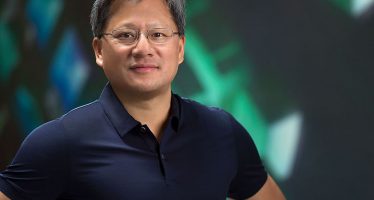 Nvidia CEO and founder Jensen Huang sees the world differently — and believes we soon will, too. Report by TONY LENNOX.