Retail to the Rescue, but… 'Zombie' Stores Still Face a Battle to Service Debt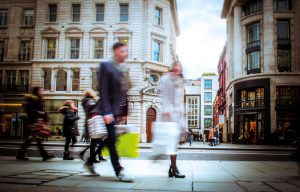 Retail has undergone some major transformations triggered by the pandemic.
With unemployment and disease surging in the US it is a paradox that the stock market is on a high. Another paradox is that private consumption is strong, with 2021 likely to be one of the better years in two decades. The reasons people shop remain essentially the same, but the mix and the tools differ.
Covid-19 prompted quarantines around the world and forced businesses to change the way the operate. In the US, private consumption counts for two-thirds of the total economy, with retail sales of about €5tn.
Retail matters. It is a major employer with a 19 percent share of labour income. One in four Americans works in retail, the largest private sector employer.
According to The Wall Street Journal, retail sales (excluding gas, auto and food services) rose 6.4 percent in the first 10 months of 2020. The paradox of the surging stock market is explained by the flow of private savings in a period with unattractive interest rates. There has also been a massive transfer of wealth to the richest sector through Congress' Covid rescue packages. "Helicopter money" through unemployment support has given the US economy support as it is being spent instantly, with quick multiplication effects.
"Before coronavirus swept about 15 percent from retail sales last January, only 11 percent of retail sales happened online."
Private consumption remains strong. The shoppers on the top of the wealth and income pyramid are doing fine. Staying home in your tracksuit with no transport cost or restaurant bills saves a lot of money.
What is changing is where and how consumers shop, and what they buy.
Despite the new safety protocols, punters keep shopping. Our love for physical stores is very much alive. Brands still matter, as do value and affordability.
Still, overleveraged retailers has gone bust. During the first nine months of 2020, 27 retailers declared bankruptcy: JC Penney, Neiman Marcus, and J Crew disappeared from shopping malls. Zombie retailers such as Macys are saddled with debt they cannot service.
Shopping malls are disappearing, from 1,800 a few years ago to around 400 now. The consumers prefer outdoors shopping or individualised locations over large generic spaces. The drive is on to make stores safer, more efficient, and more productive (with, for instance, cashierless checkout).
The split is no longer just between bricks-and-mortar stores and online purchasing: people are buying online and picking up in-store. "Dark stores" are being used as retail distribution to fulfil ecommerce orders. Such omnichannel strategies requires sophisticated integration for a seamless customer experience.
Department stores are reporting sharp sales declines, as are auto dealerships and restaurants. But essential businesses (e.g. Costco) are reporting homebound consumers are spending more on food, home goods and fitness products. With increased home time, alcohol sales are surging, and flat-screen TV monitors are moving well.
Before coronavirus swept about 15 percent from retail sales last January, only 11 percent of retail sales happened online. eMarketer predicts e-commerce to grow to 19 percent of total retail sales by 2024. In 2020, the sector grew 32 percent to a value of some €800bn. Much of the acceleration came as more consumers avoid stores for essential items such as groceries. Discretionary spending in consumer electronics and home furnishings reflects a new, pandemic-driven lifestyle. The growth in e-commerce offset the slight decline in brick-and-mortar retail.
While the e-commerce pie is expanding, so is the share of the top 10 "etailers". Amazon's sales grew 39 percent to $310bn, way ahead of number two, Walmart with a six percent share (and an annual powerful growth rate of 65 percent). eBay is third, Apple fourth.
Technology drives the new retail experience. AI and data stimulate the interest via personalisation. Data analysis and consumer insight boost sales in real time.
Etailers are innovating message- and voice-based shopping, video chats and augmented reality. In the future of e-commerce, argues IBM's Ian Fletcher: "You will, in augmented reality, communicate with a chatbot speaking to your digital twin, a replicant avatar which may know you better than yourself. In such contactless society, the danger is the loss of social skills."
Live-streaming is big in China and used to advertise, sell and train staff. When Walmart invests heavily in TikTok it demonstrates the confluence of retail and the virtual world.
Sales conversion is boosted with making online buying personalised and easier, including buy-now, pay-later consumer finance payment solutions and faster check-out via single-click. New channels such as social and mobile e-commerce have been added.
On the infrastructure and logistics side, developments include using robotics for the fulfilment process and to help automate in-store operations such as scanning shelves and moving products.
Retail winners in the future will be the adopters of new technology, omnichannel delivery and consumer insight. But old-school virtues such as value, affordability, great products and customer focus will not lose their potency.
---
You may have an interest in also reading…
Finance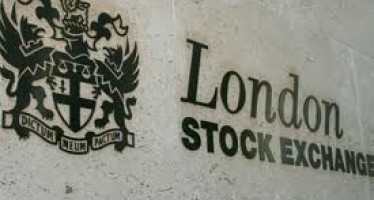 London Stock Exchange (LSE) is facing stiff competition from NYSE Euronext, which have already captured its first client to switch
Europe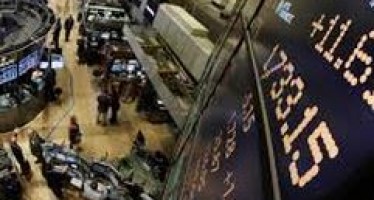 The politically correct and socially sustainable is, though certainly laudable, not particularly profitable. Investors shunning sin stocks manage portfolios that
Banking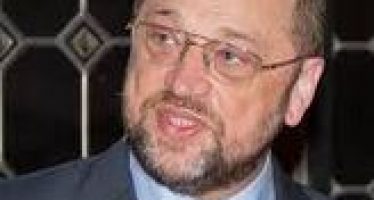 President Martin Schulz of the European Parliament (EP) arrived in Athens today to read the riot act, before the Greek