Gender Specifics of Brain Function: a Path to Improved Health Balance
In terms of structure, female and male brains differ only marginally. But new studies on brain function — and pathology — are challenging the medical community to take a closer look at the gender specifics.
Switzerland-based doctor Antonella Santuccione Chadha, along with three colleagues, co-founded the Women's Brain Project (WBP) with a mission to drive scientific research in mental health. Since its launch in 2016, the WBP has led a campaign of awareness and collaboration, contributing to the growing body of research and advocating for positive change across all levels of patient care.
"Several brain and mental diseases disproportionally affect women," said Santuccione Chadha, citing research from the World Health Organisation and the latest epidemiological studies. "This is the case for Alzheimer's disease, depression, anxiety, anti-NMDA receptors encephalitis, migraine, multiple sclerosis, and many more."
Her passion project is Alzheimer's, a puzzle she's determined to crack. The disease affects nearly 50 million people worldwide, two-thirds of whom are women. The medical community has many theories on the reasons behind the prevalence, but the topic requires further study.
"Most likely, both biological and social factors contribute to this phenomenon," Santuccione Chadha said in an interview with the European Academy of Neurology. "The WBP is engaging with the entire ecosystem — scientists, policy makers, drug developers, regulators, funding agencies, health care professionals and, more importantly, patients — so that these differences are studied and understood. While a global approach is fundamental in neuroscience, WBP believes that sex and gender differences might hold the key for several disease mechanisms — and therefore, potential treatments."
Santuccione Chadha and her fellow WBP co-founders — chief scientific officer Maria Teresa Ferretti, president Annemarie Schumacher Dimech, and chemist and public affairs leader Gautam Maitra — are leading the discussion, and the charge, to better understand gender differences in brain disease and mental disorders. Funding discrepancies contribute to the challenge, with pence on the pound spent on dementia research compared to cancer. According to an Oxford University study, for every £10 spent caring for those with dementia, only 8p has been spent on researching new treatments — whereas £1.08 goes to cancer.
Compounding the situation, the few clinical trials that find funding often lack accurate or balanced gender representation. Whether the trials call for human volunteers or lab rats, the overwhelming tendency has been to rely on male-only test groups. The Women's Brain Project aims to rectify the imbalance through a social awareness campaign and strategic regulatory pressure. Santuccione Chadha believes the campaign has the power "to positively impact the society on a large scale".
"The lesson learned was derived from the cardiovascular field, where a massive preventive campaign during the last decades, mainly targeted to the male population, highly reduced the number of cardiovascular events," she explained.
Precision medicine is another avenue for improvement the WBP is targeting. Santuccione Chadha recommends that the next generation of neurologists carefully consider the sex and gender differences in brain and mental disease when conducting scientific research and providing patient care. Experience has shown that neither medicine nor medical care is a one-size-fits-all solution.
"We should put the patient at the centre, rather than the disease," she said. "It is time to do precision medicine also in neurology and invest resources in identifying patients' subgroups with specific needs — such as women at different pathophysiological states of their life."
At a TEDx Talk last year on gender differences in brain disease, Santuccione Chadha opened the session with some observations on Sophia — the first social humanoid robot to ever be granted citizenship or bestowed a United Nations title. The robot "understands" that it technically has no gender, but identifies as being feminine and doesn't mind being perceived as a woman. Santuccione Chadha questions the wisdom of Sophia's stance, given the health statistics.
This year Santuccione Chadha invited Sophia to the second annual International Forum of the Women's Brain Project to discuss topics ranging from artificial intelligence and machine learning to the evolution of robotics. Decades of experience in the medical field have made Santuccione Chadha a global expert of clinical pathology, neuroscience, and psychiatric disorder — now she hopes to leverage the power of AI to reduce gender bias and deliver better, more personalised solutions.
"Our main objective is to improve the way science is designed, and to optimise its final outcome (drugs, AI-based solutions, social care, policy) to benefit the end-consumers: the patients."
---
---
You may have an interest in also reading…
Sustainability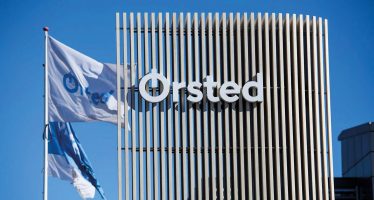 Danish multinational Ørsted has in a 10-year span gone from one of Europe's most fossil-fuel-intensive utilities to the world's most
Europe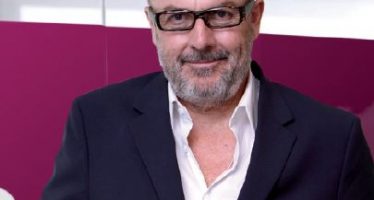 A Corporate Turnaround from Rags to Riches. In Spanish business circles, corporate trouble-shooter Manuel García-Durán is gaining quite the reputation.
Projects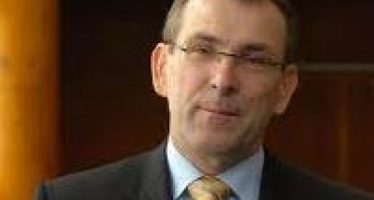 The countries of the Sahel region are set to receive unprecedented levels of aid to help them overcome poverty and