Ksenia Sobchak: Stooge or Promise?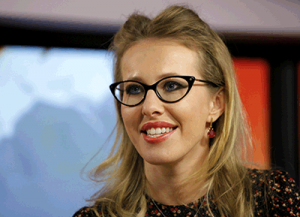 She never had any real chance of winning the Russian presidency and in the end only managed to obtain 1.53% of the vote – at least according to the official tally. Ksenia Sobchak did, however, manage to put issues on the agenda the Kremlin would prefer to ignore. She appeared on state-run national television to denounce the annexation of Crimea as an illegal act. Ms Sobchak also called for the legalisation of soft drugs and expressed strong support for the LGBTQ community – livening up the usually sycophantic news broadcasts.
Russia's very own it-girl, regularly gracing magazine covers and an instantly recognisable television personality and socialite, Ksenia Sobchak was famously dismissed by President Vladimir Putin as "a poor copy" of Paris Hilton. That didn't deter Ms Sobchak from leveraging her celebrity status to draw attention to the issues she deems important such as public health and education. In that she was surprisingly successful, considering that other presidential hopefuls experienced great difficulty in getting airtime.
Ms Sobchak decided to run for the presidency late last year to give a voice to young voters: "Over the past seventeen years a whole new generation has grown up that wants to see a different Russia – one that is civilised and European."
Initially accused of driving a wedge through the opposition with her surprise candidacy – leading to speculation that she could be a Kremlin-backed spoiler encouraged to run in order to keep up the charade of democratic process – Ms Sobchak's campaign soon gained some traction as she surprised friend and foe with firm liberal convictions delivered with a panache and ready wit not normally seen in beauty queens.
During a brief visit to the US, she impressed an initially sceptic audience of students and Russophiles at Columbia University by expertly dealing with tough questions. Asked what she was doing in the US just days before the polls were to open, she explained that Americans needed to know that Vladimir Putin "is not Russia" and not all of her countrymen support his aggressive policies towards the West: "To ordinary Russians, America is not the enemy."
Ms Sobchak went on to make all the right noises: Russia must fix its resource curse-spoiled economy, institute the rule of law, welcome back foreign investors, get big business out of government, stop meddling in the affairs of neighbours, and recognise that Crimea belongs to Ukraine.
On the stump in Russia, Ms Sobchak accused president Putin of rigging the elections. She may have been right; observers reported some 140,000 irregularities. Vladimir Putin, who announced his decision to seek a fourth term at the eleventh hour and only made a few campaign appearances, claimed 77% of the popular vote, breaking his 2004 record (72%) and avoiding a run-off.
Rich, famous, and fabulous – and feisty too – Ksenia Sobchak got the inside scoop on Russian politics at an early age. She was just eleven when her father Anatoly Sobchak was elected mayor of St Petersburg. Prof Sobchak was a confidant and strong supporter of Boris Yeltsin who in 1991 secured the country's presidency in the first elections to take place after the collapse of the Soviet Union.
Perhaps more importantly, Prof Sobchak became a mentor to Vladimir Putin whom he appointed as deputy mayor, thus giving the former KGB operative his first taste of politics. The two knew each other from law school where Mr Putin attended Prof Sobchak's lectures.
On the campaign trail, Ksenia Sobchak declined to directly attack President Putin. The courtesy was returned – with only a few exceptions – as Ms Sobchak at no time represented an electoral menace to the Russian president. She provided some colour to an otherwise exceedingly dull campaign such as when she emptied a glass of water over the bombastic leader of the nationalistic Liberal Democratic Party after he had called her a "fool and a whore" during a televised debate.
Brave though she was, Russia-watchers do not think Ms Sobchak stands a chance of becoming a fixture in politics. All eyes, and bets, are on Alexei Navalny, the country's most popular opposition leader who was barred from running for office by the Central Electoral Commission over alleged financial misconduct. Mr Navalny, who has been in and out of prison repeatedly, rejected Ms Sobchak's offer to join forces against President Putin. He accused her of "endless lying" and of doing President Putin's bidding by sowing division in opposition ranks.
During the lively exchange, broadcast on her YouTube channel, Ms Sobchak kept calm and vowed to build up her own party apparatus for the next elections – six years from now.
---
Tags assigned to this article:
russia
---
You may have an interest in also reading…
Technology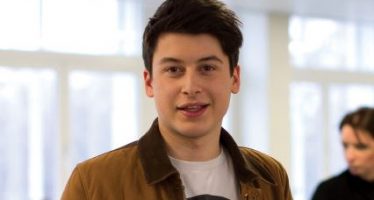 Oxford undergraduate Nick D'Aloisio is no average student. The self-taught programmer became a teenage millionaire in 2012 when he sold
Editor's Picks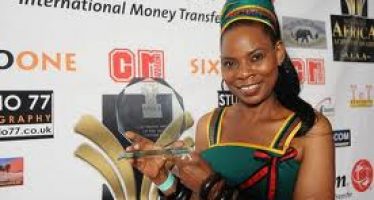 Founder and CEO of the NGO Positive Runway, Justina Mutale was admitted to the UK's Black 100+ Hall of Fame
Editor's Picks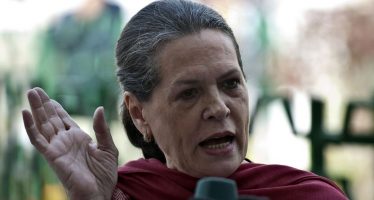 Sonia Gandhi, aged 66 and widow of former PM Rajiv, is India's most powerful leader and the longest serving president