Sophie in 't Veld: Calling the European Council to Order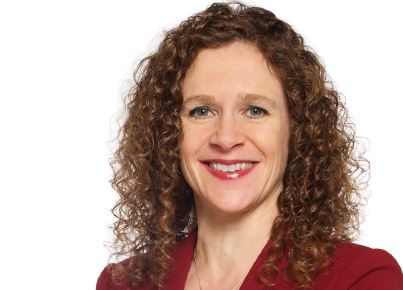 Dutch MEP Sophie in 't Veld believes that the freedom of every person to hold their own thoughts and opinions is a cornerstone of any democratic society. Her vision for Europe is based on the values of the Age of Enlightenment: she speaks up for democracy, transparency, and equality in the European Union. In these troubled times, a principled politician is to be admired and valued, especially one who works to hold the European Union and its institutions to account.
Ms In 't Veld is a keen advocate of open government. Last year, she emerged victorious after a five year battle to gain access to the full text of the agreement that allows US authorities to access data on intra-EU bank transfers. The case centred on Ms in 't Veld being denied access to an opinion of the Legal Service of the Council of Ministers regarding the juridical basis of the SWIFT agreement.
Ms In 't Veld brought action against the refusal before the General Court, and won. In response, the council appealed against the ruling, arguing that the judges had erred in demanding the council substantiate its argument that the disclosure of the requested information would cause specific and actual harm. The final arbiter, the European Court of Justice, eventually ruled against the Council of Ministers.
"We need strong EU institutions, able to act and meet the immense challenges of today."
Ms In 't Veld said: "The court clearly states that transparency is a prerequisite for a truly democratic Europe. The EU must evolve from a Europe of diplomats, discretion, and confidentiality to a Europe of citizens, administrative transparency, and trust."
Her lawyer Onno Brouwer added: "In this case the council again explored the boundaries in an attempt to restrict the fundamental right of European citizens to administrative transparency. It is a great victory for Sophie in 't Veld and for the European citizens that the courts have now called the Council of Ministers to order. In particular, the Court of Justice's view that European institutions must demonstrate that the disclosure of a document effectively harms the public interest is of great practical importance to journalists, interest groups, and all those who wish to obtain access to EU documents."
Ms In 't Veld is a historian by training, speaks six languages, and describes her route into politics as "accidental" after failing to get a job in the private sector. She is passionate and committed, throwing herself into the causes she cares about.
In 2011, the UK National Secular Society awarded her with its Secularist of the Year Prize. She is currently in her third term as a member of the European Parliament.
When Pope Benedict XVI in his 2012 Christmas message called gay and transgendered people a "bigger threat to mankind than even the destruction of the rainforests," Ms In 't Veld immediately called for the European Commission (EC) to condemn these remarks, saying: "I expect the EC to actively contribute to a climate of tolerance in which all EU citizens can live free of fear and discrimination."
Institutional corruption is another of Ms In 't Veld's bugbears. During a plenary debate on FIFA in June, she told her fellow MEPs: "Earlier on, UKIP tried to create the atmosphere of a football stadium here, including hooligans. Today's debate is actually fairly modest. We are merely admonishing FIFA here, saying: Now, now boys – because it is mostly boys – keep your hands out of the cookie jar."
In an online essay, Ms In 't Veld last year set out the case for EU institutions to move towards transparency. She remembered a scene from the popular 1980s TV series Yes Prime Minister in which Sir Humphrey Appleby, permanent secretary to the PM, admonished his boss, the rather hapless Jim Hacker: "Open government, Prime Minister, freedom of information? We should always tell the press freely and frankly anything that they could easily find out some other way."
Ms In 't Veld thinks this quote illustrates perfectly the attitude of the EU institutions to transparency. As a diligent and committed MEP she is in a position to know: "Today, citizens are more assertive and vocal, taking ownership of the process, and giving shape and direction to the EU. The old culture of secrecy is increasingly giving rise to distrust. Transparency and accountability are preconditions for a true democracy."
"Europe is going through the most turbulent period in its existence and the world is changing rapidly. We need strong EU institutions, able to act and meet the immense challenges of today. To that end, the EU must have the trust of the citizens. Transparency is the key to trust. Sorry Sir Humphrey, you are a man of the past. Transparency is the future."
---
You may have an interest in also reading…
Editor's Picks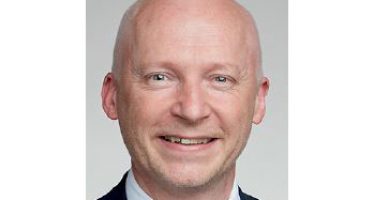 He poses questions that may never be answered and argues that the field of human knowledge is finite – confined
Editor's Picks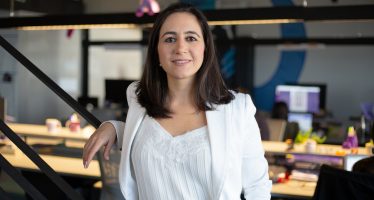 When the first Nubank card transaction was made in Brazil on April 1, 2014, you wouldn't have been a fool
Finance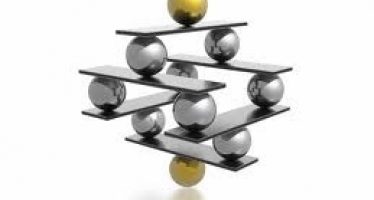 By Mona Vyas From the moment of conception to the surrender of the last breath, entrepreneurs have to fight innumerable