Richard Teng: Propelling ADGM's Status as Leader in Progressive Technologies
The Chief Executive of the Abu Dhabi Global Market (ADGM) Financial Services Regulatory Authority, Richard Teng, began his career with the international financial centre in 2015.
He was instrumental in the launch of ADGM that same year, and prior to joining the ADGM management team he held senior positions in leading financial organisations in Asia. He was the Chief Regulatory Officer of the Singapore Exchange, as well as Director of Corporate Finance at the Monetary Authority of Singapore.
As the CEO of the Financial Services Regulatory Authority (FSRA), Teng oversees ADGM's banking, insurance and capital market sectors with integrated prudential and conduct supervisory responsibilities.
The FSRA, one of ADGM's independent authorities, advocates a progressive financial services environment, while maintaining financial stability and upholding trust.
The FSRA has advanced the global positioning of ADGM and Abu Dhabi through a growing number of cross-border partnerships to strengthen co-operation. The financial centre has signed agreements with 45 like-minded regulators and 32 Fintech entities across the globe, in addition to Multilateral Memorandum of Understanding (MMOU) signatories with the International Organisation of Securities Commissions and International Association of Insurance Supervisors.
Spearheading numerous initiatives in digital and financial services, Teng has led the ADGM FSRA to introduce several first-of-their-kind, state-of-the-art frameworks and offerings to develop the region's financial landscape and promote sustainability across all sectors of the economy.
In 2018, the FSRA launched the MENA's first framework to effectively regulate virtual asset activities, including those undertaken by exchanges, custodians and other intermediaries in ADGM.
In 2019, the FSRA introduced the ADGM Digital Lab, the region's first digital sandbox, allowing financial institutions and FinTech innovators to come together to experiment on products and solutions in a digital platform environment. The Digital Lab builds and improves on the hugely successful regulatory sandbox launched in 2016. FSRA also issued guidances to facilitate licensing of digital banks and promoting standards for safe and robust application programme interfaces to accelerate the adoption of financial innovations.
Teng has played a significant role in propelling ADGM's stature as a leading facilitator to support innovative business models, which is made increasingly evident through the FSRA's various achievements in the FinTech landscape.
In 2017, the FSRA launched FinTech AD, a flagship initiative and largest Fintech event in MENA that provides a collaborative platform for global thought leaders, policy makers, founders, innovators, financial institutions and investors to deep dive into issues that shape the digital economy of the UAE.
As part of ADGM's ongoing endeavours to promote an international marketplace, Teng has been instrumental to the progression of the IFC's Belt and Road efforts. ADGM has established close cooperation with top Chinese financial institutions and enterprises and is the only regulator from the MENA region to be approved by the People's Bank of China to operate in the world's second largest economy.
The FSRA aims to continue on a path of greater innovation and collaboration. With digital innovation, it is reshaping the local, regional and global regulatory landscape to create a vibrant and robust environment that constantly attracts new investment, talent and opportunity to Abu Dhabi.
---
---
You may have an interest in also reading…
Corporate Leaders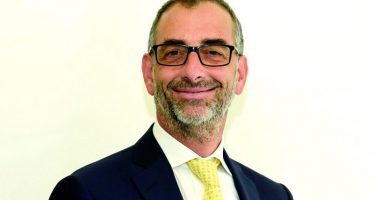 Italy's ARCA Fondi SGR is an asset management company that is authorised to manage the individual portfolios of institutional clients.
Corporate Leaders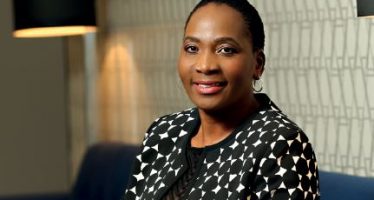 In South Africa's busy life insurance market, that sees at least 52 providers vie for business, Assupol stands out not
Africa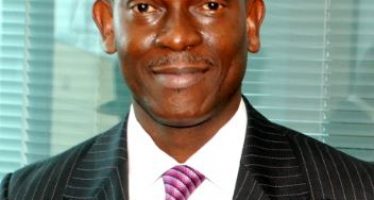 CEO's Profile The new management team appointed in October 2005, was led by Mr. 'Jibola Odedina, who brought to bear