CFI.co Meets the CEO of Srei Infrastructure Finance: Sameer Sawhney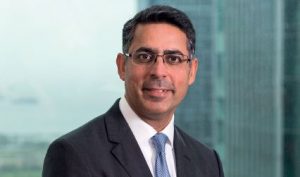 Sameer Sawhney is CEO of Srei Infrastructure Finance – a Kanoria Foundation entity and one of India's largest holistic infrastructure financial institutions. At Srei, Mr Sawhney leads a team of more than a hundred professionals and oversees $5.5 billion of consolidated assets under management. He is responsible for expanding Srei's businesses profitably both in India and overseas, developing strong customer relationships and bringing in operational excellence in functioning.
Prior to joining Srei, Mr Sawhney was regional CEO and managing director for South East Asia and India at ANZ, responsible for driving the business, customer, and country strategy across the bank's key markets of Singapore, India, Indonesia, Philippines, and Malaysia.
Mr Sawhney has over two decades of experience in the banking industry and has held senior leadership roles in global banks across corporate & investment banking, transaction banking, global markets and private banking businesses. Having worked in several countries across Asia, Australia, the Middle East and Europe, and the Americas, Mr Sawhney has gained a deep understanding of both emerging and developed markets.
Mr Sawhney's extensive cross functional leadership experience in client coverage, risk management, and product development and sales, has allowed him to develop strong relationships, at c-suite level, with some of the largest corporates, financial institutions, regulators, and thought leaders across the region. In a variety of roles that Mr Sawhney has held, he has managed significant global businesses with revenue responsibility in excess of $2.5 billion and teams of up to 700 people. He is recognised for his strong leadership and commercial acumen and displays an ability to identify drivers of value and build scalable, sustainable, and profitable businesses.
Mr Sawhney joined ANZ in 2008 and held a number of senior executive roles. Before becoming regional CEO, he was head of global banking which included managing ANZ's Top 400 global corporate relationships and the financial institution's business. Mr Sawhney was also global head of transaction banking, where he was responsible for transaction banking products, channels, and sales for all ANZ customer segments globally.
Mr Sawhney was a member of many leadership groups within the bank and was also sponsor for quite a few initiatives, including digital strategy and has also served the bank's Diversity Committee, which was chaired by CEO of ANZ Group.
Prior to ANZ, Mr Sawhney worked for Standard Chartered Bank for twelve years in various leadership roles within the wholesale banking (institutional) division, including relationship management, transaction banking, and global markets in the Asia-Pacific Region and the Middle East.
Mr Sawhney started his banking career with ANZ Grindlays Bank in India and is a chartered accountant by profession. He is married and has two children. He enjoys golf and reading.
---
You may have an interest in also reading…
North America
Wealthy philanthropist and CEO of Fidelity Investments Abigail Johnson came up through the ranks of the family business 'the old
Corporate Leaders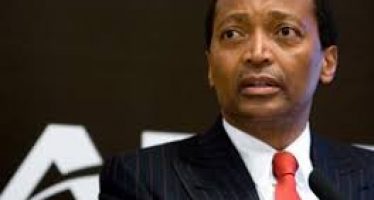 Patrice Motsepe, aged 51, is a South African mining magnate born in Soweto who is now reputed to be the
Corporate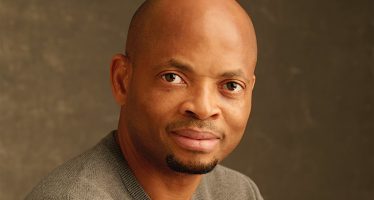 With a culture of simple execution, consistency, dedication and authenticity Credit Direct Ltd has carved a niche for itself in