Fortman Cline: Are Boutique Investment Banks Here to Stay?
The financial crisis of 2007 spawned a proliferation of boutique investment banks as larger institutions started laying-off staff and eliminating proprietary trading desks.
Most investment bankers have from time-to-time questioned what talents — other than deal-making — they possess. Those unable to think and act laterally begin to question their skill sets. The smaller banks themselves began to wonder: did they lack a brand identity, or an association with a bulge-bracket Wall St firm?
These doubt have been eliminated by the success of firms such as Evercore and Moelis and other boutique institutions which have captured at least 20 percent of market share for M&A fees.
This recent phenomenon has given career bankers inspiration: it is possible to become entrepreneurial without having to make sudden career shifts. In 2007, a boutique investment banking firm called Fortman Cline Capital Markets, based in Hong Kong, was formed by Daniel Ibasco and Gary Cheng. The pair had spent many years with large investment banks, including Bear Stearns and JP Morgan.
They started out with a mission to serve the needs of the owner-managed, or entrepreneurial, segment of the South East Asian market. They were determined to provide service in areas not covered by large investment banks.
Those larger banks required bigger deals and higher minimum fees. Fortman Cline had a significant market opportunity: servicing clients where funding needs where less than $100m, and where fees were not of sufficient scale to meet the overheads of the large institutions.
This market opportunity, combined with a strong customer service component, allowed Fortman Cline to capture the moment, the target entrepreneurial market it intended to serve — and large corporations as well.
"We started with very little capital and hired 15 smart kids fresh out of college," says Ibasco. "We trained them ourselves, edited their work in terms of financial models and grammar, and within three years we had created a talented team.
"Pretty soon, those former college kids were closing large, complicated transactions. We had created a distinct corporate culture of hard work and co-operation. It was, and is, a workplace of fun where people are paid for doing what they love."
Ibasco compares it to a FIFA World Cup event, where major teams such as England have star players. "We were like Germany, that had a lot of young and unknown players but made the semi-finals and finals."
For Fortman's, success is not about being smarter than the competition. "It's just plain-and-simple customer service," Ibasco says. "Customer service means objectivity in advice, a quick response time, post-transaction services and treating clients as partners.
"We love to make millionaires billionaires. As they can no longer sustain organic growth, we help them with transformational transactions such as mergers and acquisitions, or the right strategic partnerships.
"As family businesses mature, we help in the whole monetisation process. There are always things we can add, at each stage of a business life cycle."
---
You may have an interest in also reading…
Corporate
Singapore Exchange-listed Sasseur REIT is the first retail outlet mall real estate investment trust listed in Asia. It offers investors
Corporate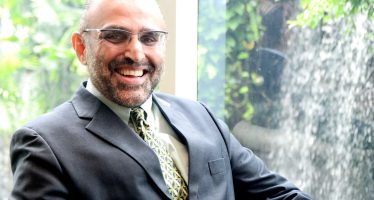 The SIS Group of K-12 Schools is focused on providing affordable, quality education in developing countries.  Jaspal Sidhu, a Singaporean,
Corporate Leaders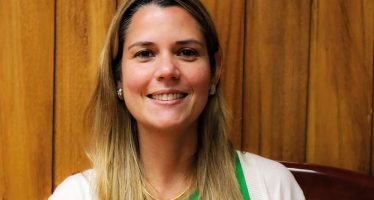 Banco Hipotecario President Celina Padilla Meardi has a vision to create better opportunities for her fellow Salvadorans through banking services.