Financial Services CEO Puts the Pedal to Metal and ADGM Goes Scorching Ahead
Richard Teng is the CEO of the Financial Services Regulatory Authority (FSRA) of Abu Dhabi Global Market (ADGM), an internationally recognised and award winning financial centre in the United Arab Emirates' Capital.
ince joining ADGM in March 2015, Teng has been at the helm of the FSRA, one of ADGM's three independent authorities. Working closely with ADGM's Registration Authority and ADGM Courts, he played an instrumental role leading up to the launch of ADGM in October 2015. As CEO of the FSRA, he is in charge of the entire spectrum of financial services within ADGM: banking, insurance and capital market sectors with integrated prudential and conduct supervisory responsibilities.
To support the growth of ADGM as an international financial centre, Teng fronts and leads several initiatives, including the strategic development of financial services offerings in Abu Dhabi. Within three years of its launch, ADGM was awarded Financial Centre Of The Year (Middle East and North Africa, or MENA) for three consecutive years in 2016, 2017 and 2018 by Euromoney's Global Investors Group.
As a testament to ADGM's achievements in the FinTech arena, Deloitte and the Global FinTech Hub Federation jointly recognised ADGM as the top fintech hub in MENA in 2017. In 2018, ADGM was named FinTech Regulator of The Year (MENA) by Seamless Middle East and Most Innovative FinTech Regulator of the Year by FinX Awards, lending further endorsement to ADGM's international standing as a progressive regulator.
ADGM is the fastest-growing asset management hub and financial centre in MENA, and recognised as the top regional REIT management hub. Among its many firsts, ADGM introduced the first private REIT regime, the first comprehensive regulatory framework to govern crypto exchanges and ICO issuances, as well as the first regulatory fintech sandbox in the region.
To transform the capital formation landscape in MENA, ADGM has partnered with the Shanghai Stock Exchange to develop an International Belt-and-Road Exchange. With more than two decades of regulatory leadership and financial sector development experience, Teng is frequently featured on international forums, sharing thought-leadership on financial services, FinTech regulations and Belt and Road developments.
Prior to taking up the leadership of FSRA in March 2015, Teng was the Chief Regulatory Officer of the Singapore Exchange, and held the position of director of corporate finance at the Monetary Authority of Singapore.
Richard Teng holds a Masters degree with Distinction in Applied Finance from the University of Western Sydney, Australia, and graduated with a First.
About Abu Dhabi Global Market
ADGM an international financial centre (IFC) in the capital city of the United Arab Emirates, opened for business on October 21, 2015. Established by a UAE Federal Decree as a broad-based financial centre, ADGM augments Abu Dhabi's position as a global hub for business and finance and serves as a strategic link between the growing economies of the Middle East, Africa and South Asia and the rest of the world.
ADGM's strategy is anchored in Abu Dhabi's key strengths of private banking, wealth management, asset management and financial innovation. It is comprised of three independent authorities: ADGM Courts, the Financial Services Regulatory Authority, and the Registration Authority. ADGM as an IFC governing Al Maryah Island, which is a designated financial free-zone. It enables registered financial institutions, companies and entities to operate, innovate and succeed within an international regulatory framework based on Common Law.
For more information about ADGM, visit adgm.com or follow @adglobalmarket on Twitter.
---
---
You may have an interest in also reading…
Europe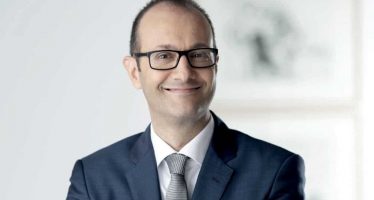 The Principality of Liechtenstein and its financial centre take a holistic approach to sustainability, aligned with the UN's Sustainable Development
Corporate
The Saudi Ministry of Environment, Water and Agriculture is embracing a new approach to strategic projects, contracting the country's first
Corporate Leaders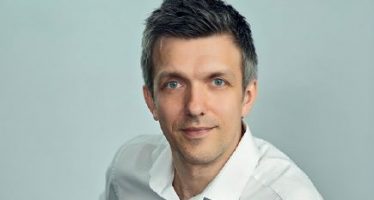 As CEO of Touch Bank, Andrei Kozliar serves as a chief strategist and visionary-in-residence of Russia's digital-only retail bank established