Lockheed Martin President and CEO Jim Taiclet: Next-Generation Battlefield Integration
Notoriously slow in absorbing customer feedback and adjusting to market dynamics, the US defence industry is at long last becoming much more responsive to the needs and concerns of buyers. Lockheed Martin, the world's largest purveyor of military hardware with sales topping $60 billion last year, is leading an industry-wide shift towards a more commercial business approach.
The company has been handsomely rewarded for its pioneering role by investors who pushed its share price to about $300 – a 220 percent increase in six years' time and almost four times the gains made by the Dow Jones Industrial Average over the same period.
Lockheed Martin's exceptional performance may be attributed – almost exclusively – to Marillyn Hewson who stepped down as CEO in June after leading the company since early 2013. Hewson has stayed on as chairperson of the corporation whilst its executive management was entrusted to industry outsider Jim Taiclet who surprised analysts during his first conference call with a string of rather blunt off-the-cuff remarks that contrast rather sharply with Hewsons' always carefully scripted and polished comments.
Taiclet seems not the least worried about the possible negative impact of the pandemic on defence spending and revealed that Lockheed Martin is now actively scouring for takeover candidates. Almost immediately, investors identified drone-maker Kratos as a possible target and sent that company's stock soaring. Kratos is developing the low-cost stealth XQ-58 Valkyrie which is to be deployed in swarms.
In his call with investors, the new Lockheed Martin CEO also took the Pentagon to task over the reimbursement of company-funded research into the military applications of 5G technology. Taiclet is a big fan of what he dubs 5G.mil which includes connecting all weapon systems into a vast and presumably smart network. However, going forward, the company wants the Pentagon to pick up the R&D tab, sensing that next-generation network connectivity ranks amongst the Pentagon's priorities.
After spending almost 20 years at American Tower, a communications real estate trust, Taiclet knows a thing or two about networks. His stated ambition is to lessen Lockheed Martin's dependency on hardware platforms and prepare the company for a digitised future, recognising future platforms will only be as effective as their software is smart.
Taiclet enjoys plenty of room for manoeuvring after his predecessor successfully dealt with a large number of legacy issues such as those plaguing the company's F-35 Lightning II fighter plane. Formerly known as the Joint Strike Fighter, the plane suffered from delayed development, huge cost overruns, and iffy performance, being repeatedly shot down in combat simulations by the F-16 Fighting Falcon, the plane it is meant to replace.
Though the company has managed to solve most issues with the fighter, and even managed to bring its unit price down to around $80 million (after president Donald Trump loudly complained about the escalating cost of the programme), Lockheed Martin lost a large order in Germany after that country decided to join France in the development of Europe's next-generation fighter.
In a rare moment of candour, Hewson last year seemed to dismiss the 'Future Air Combat System' as she held out hope to yet sell the Lightning II in Germany, arguing that the plane's service life could extend well into the 2070s. The aircraft remains central to Lockheed Martin's expansion in Europe as the company expects to increase its sales in the region by 30 percent or more over the next few years.
Jim Taiclet is sanguine about Lockheed Martin's prospects and points to increased defence spending as the main reason for his optimism. Even though the covid-19 pandemic may affect budgets, he and other contractors estimate that another $100 billion has already been tagged for spending and will flow into the industrial base over the coming years, helping the industry survive largely unscathed the pandemic.
---
You may have an interest in also reading…
Latin America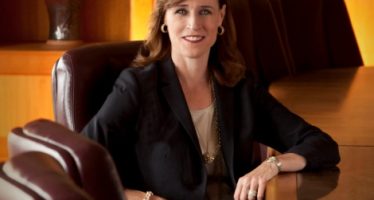 In today's accelerated business environment, the ability to anticipate and actively lead change on a daily basis is essential for
Latin America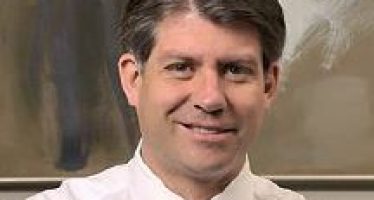 Mr Valdés Andreatta, CEO of Banco Mercantil Santa Cruz (BMSC), was born on March 21, 1966 in Bolivia's capital city
Finance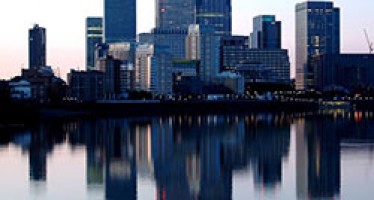 The world economy faces huge infrastructure financing needs that are not being matched on the supply side. Emerging market economies,