Humble Beginnings Followed by Rocketship Ride to Success: Andrew Bloom & Jon Hall
After being named Best Digital Bank in the UK for the second consecutive year, Masthaven Bank's founder and CEO Andrew Bloom and managing director Jon Hall are in an optimistic and reflective mood.
Optimistic because the specialist bank is about to move into new offices in London's Covent Garden as its expansion plans take shape, and reflective because Masthaven is about to embark on another major development phase.
Masthaven Bank doesn't forget its past — a meeting room at the new premises will be called Soho in honour of the bank's old home off Oxford Street — but has a keen eye on the future, too.
"They say a week is a long time in politics," says Bloom, "and the same is true in finance. Since we last spoke, it's been a milestone year for us — but we mustn't rest on our laurels. It's easy to say, 'Great, what an achievement', then take your foot off the pedal and relax. We mustn't think like that."
So where to start? Of all the developments, perhaps the most important is the £60m investment secured last year from the alternative investment house Värde Partners. This will allow the bank to expand its lending line, and strengthen its position in the UK's mortgage arena.
Värde identified Masthaven as an "exciting" brand in the UK challenger bank space, and recognised it as a force in the market thanks to its dedication to serving those borrowers locked-out by traditional high street banks.
"It's time for us to further enhance our propositions for our existing customers and intermediary partners as well as future clients," Bloom says of the Värde injection. "Masthaven will use the investment to bring more capacity to the UK market and enable us to innovate in our savings and lending propositions."
That means adhering to its philosophy of putting the "personal" back into personal finance by satisfying customer needs — whether on flexible savings, valued mortgage solutions or bridging and development finance.
The move to Covent Garden is testament to the bank's growth and maturity in terms of colleagues, products and assets. Last year, Masthaven had around 150 employees; today, there are more than 180, and that figure is set to grow: the bank now has £750m in assets. And by revamping its short-term and buy-to-let propositions and launching its savings proposition on the Flagstone platform, Masthaven continues to offer modern, flexible lending and savings, with customer needs at heart.
"It would have been pointless to bring a new bank to market that's just like everyone else out there," explains Hall. "We're about something very simple yet rarely done: finding out what customers actually need, and delivering that to them – not just words, but actions."
As the bank heads to pastures new, Hall and Bloom will ensure that one thing is transported from old office to the new: a poster featuring a quote from US president Franklin D Roosevelt which reads: "Happiness lies in the joy of achievement and the thrill of creative effort."
The Masthaven story
Andrew Bloom founded Masthaven Finance in the early 2000s, working in a serviced office with a team of four. He launched Masthaven Finance in 2004, initially specialising in bridging loans and development finance before expanding into mortgages. In late 2014, Hall joined him, and together they turned Masthaven into a retail bank.
Hall has a strong financial background, starting his career with PricewaterhouseCoopers before joining Aviva, then becoming CEO of Saffron Building Society. At Saffron, Hall's entrepreneurial skills, digital edge and focus bloomed. Saffron was named one of the most digitally mature building societies, and was nominated for a clutch of other awards.
The desire to push boundaries has defined Bloom's trajectory. After leaving university, he joined KPMG where he qualified as a chartered accountant. He moved to transaction services before working in the investment division of what is now Strand Hanson.
Success was never far away, and the lender was listed in 2015's Sunday Times Virgin Fast Track 100 as the 81st fastest-growing private company in the UK.
In 2016 Masthaven was launched as a retail bank, becoming the first "challenger" bank to be regulated that year. In 2017, Masthaven was in the Financial Times' Fast Track 1,000, the 240th fastest-growing private company in Europe.
---
You may have an interest in also reading…
Middle East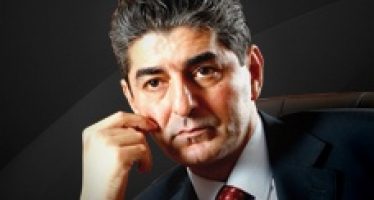 Born in 1963 at Irbid, Jordan, Naseer Shahir Homoud is a multi-dimensional personality – primarily a real estate developer but
Corporate Leaders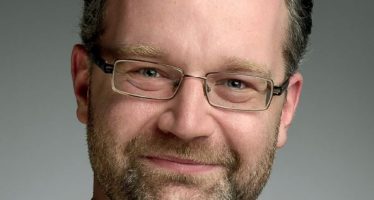 Jakob is Head of Investment Consulting and Risk Management, and a member of the Extended Management Board at Deutsche Oppenheim
Corporate Leaders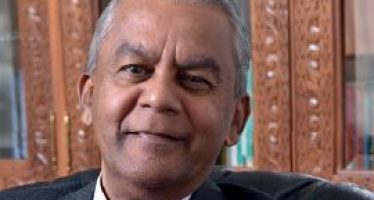 At the helm of Bank of Mauritius, winner of CFI.co's 2017 Best Central Bank Governance Indian Ocean Award, Rameswurlall Basant