CFI.co Meets the Director General of Wafacash: Samira Khamlichi
Bridging worlds and bringing people together: there is more to the remittance business than just shuffling cash across borders. In Morocco, Wafacash has been pushing the envelope for over a quarter century tapping into both its domestic market and the country's estimated 3.5 million-strong diaspora. The company, a wholly-owned subsidiary of the Attijariwafa Bank Group, the fourth-largest financial services provider on the African continent.
Wafacash managing director Samira Khamlichi explains that the industry is highly dynamic and constantly undergoing change as new technologies mature and open new possibilities: "We are in a growth market as more and more people leave their home country in search of opportunity elsewhere. It is only logical that, once abroad, these people will want to send part of their earning home to support family members left behind. Moroccans, in particular, are keen to preserve close family ties wherever they are in the world. That specifically includes sharing their newfound wealth."
With its large diaspora, Morocco derives significant benefits from incoming remittances which add more to the economy than the entire tourism sector. No surprise then that the country's cash transfer industry is amongst the most sophisticated in the world, setting new global performance standards.
All the big names of the business are present in the country – from Western Union and MoneyGram to disruptive newcomers – and the competition is exceptionally fierce. However, Wafacash remains the undisputed leader, setting the pace of the overall market and benefiting from the synergies created by belonging to the country's largest financial services group.
Thanks to its size and reach – Wafacash maintains a nationwide network of well over 1,700 service points and agents – the company is the preferred partner of global players such as Western Union who wish to unlock and gain access to Morocco's outsized remittances market.
Already present in over 400 cities and towns in Morocco, Wafacash established a number of strategic partnerships to extend its own global reach, offer additional products, and maintain proximity to the more than five million people that regularly use its services. The company maintains a presence in 24 countries and whilst tilting towards Europe, where the largest Moroccan diaspora is concentrated, also maintains offices in North American and countries of the Middle East – new destinations for Moroccans seeking opportunity.
Mrs Khamlichi emphasises Wafacash' client-centric approach: "we do not just sit and wait for people to make use of our services, but go out into communities here in Morocco and abroad to showcase the many ways Wafacash can help maintain families together over great distances and add convenience to sending and receiving remittances."
The business has changed considerably from its early days: "In the 1990s, sending cash often involved cumbersome and time-consuming procedures. Wafacash has been at the forefront of a drive towards simplification and convenience. Today's technology allows cash to be sent in a number of novel ways – think: web-based and mobile services – and that progress has not reached its end-point."
Wafacash has established subsidiaries in Senegal and Cameroon in order to replicate its successful formula and tap into new markets. Interestingly, the company enjoys a stellar reputation as a driver of financial inclusion. Mrs Khamlichi: "The promotion of financial inclusion is part of our corporate DNA. We offer a range of services specifically designed to meet the needs of people who are as of yet unbanked such as no-frills current accounts, mobile accounts, debit cards, and consumer credit products that add convenience to life and allow people shunned by traditional commercial banks access to services they were previously denied."
Mrs Khamlichi explains that Wafacash long-standing outreach initiatives – whereby company reps venture into communities to ascertain needs, aspirations, and challenges and gauge response – pays off when it comes to designing products: "We want to know our customers and adjust our offerings to best serve their needs so that we can say: we here you and, even more importantly, we are here for you."
Wafachash' success in furthering financial inclusion has led a number of central banks in Africa to invite the company to share its knowledge and experience. "Being part of a large bank, enables Wafacash to expand beyond the basic payment services offered by mobile network operators. We have a well-established track record for increasing the banking rate and are now ready to deploy that experience in new markets in West Africa and Sub-Saharan Africa."
---
You may have an interest in also reading…
Corporate Leaders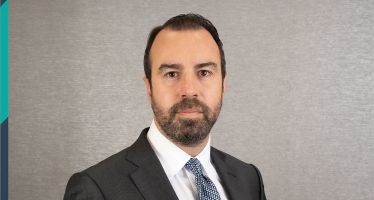 Under the leadership of the Equiti Group's CEO, Mr Iskandar Najjar, Equiti has transformed into a fast-growing global industry challenger.
Middle East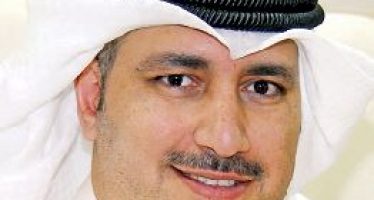 Khalifa Abdullah Al-Ajeel is vice-chairman of the board and chief executive officer of Al-Waseet Financial Business Company. Mr Al-Ajeel is
Middle East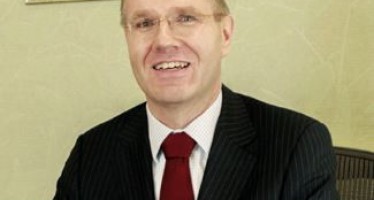 Dr Bernd van Linder has been Managing Director of Saudi Hollandi Bank (SHB) since May 2009. From 2006 to 2009,