CFI.co Meets the CEO of Travant Capital Partners: Sanyade Okoli
Sanyade Okoli returned to Africa in 2006 following nearly two decades of living in the United Kingdom. She was driven by a strong passion to play her role in the development of Africa and was highly optimistic about the "emerging Africa" story at the time.
Mrs Okoli joined a team of highly experienced finance professionals to establish Travant Capital Partners in 2007 after initially working with Ocean and Oil Holdings, a leading principal investments company based in Nigeria.
A key strategic objective of the Travant founding team was to revolutionise the growing Nigerian investment landscape based on skills and experience acquired over decades of working in some of the world's leading investment banking, professional services, and multi-national firms.
The team was determined to harness opportunities within the nascent private equity market in Nigeria at the time, which had hitherto been dominated by a few players, and established the Travant Private Equity Fund I (TPEFI), which successfully raised over $100 million in capital commitments by its first close in 2008.
Mrs Okoli's doggedness, management skills, and determination to achieve results proved critical in navigating the company through difficult times following the contagion effects of the global financial crisis and the exit of several key members of the Travant management team. These were in addition to several other challenges faced by the business as a result of systemic issues faced by the Nigerian financial services industry in 2009 and a general economic downturn.
These challenges necessitated a shift in the company's previous strategy and business model which resulted in the emergence of Travant's financial advisory practice as the firm secured mandates from some of the biggest players in the Nigerian financial services industry during the period. Mrs Okoli notes that "in order for Travant to survive the downturn, we had to embrace innovation and display tenacity. Where others folded ignominiously, Travant Capital managed not merely to survive, but to prosper."
Mrs Okoli openly expresses her passion and optimism about private sector development on the continent and believes creating innovative home-grown solutions is critical to unlocking Africa's growth potential. She is determined to demonstrate tangible success stories to further emphasise the possibilities that exist across the continent and observes that "only a few overseas investors understand it takes both local knowledge of existing business culture as well as expertise to invest successfully in Africa."
Despite a well-balanced understanding of the significant challenges experienced by entrepreneurs and investors doing business in the local environment, Mrs Okoli remains optimistic about creating truly sustainable businesses that are able to compete on a global scale and continues to stress that there are several business sectors that offer excellent growth prospects.
As part of ongoing efforts to help bring about this change, Mrs Okoli has overseen Travant's transition into a full-scale financial, business, and investment advisory practice and is also passionate about assisting in the growth of Africa's small and medium scale enterprises (SMEs).
Travant recently established an SME development practice along with its other service offerings which is targeted at businesses with strong growth potential. Mrs Okoli provides strategic oversight of Travant Capital's financial and business advisory practice. She executes mandates for both private and public sector clients covering mergers and acquisitions, capital raising, debt restructuring & sustainability, business transformation, and public private partnership advisory, etc.
Under her leadership, Travant also actively explores investment opportunities in Nigeria and other countries in West Africa as part of its strategy to become a reference point for entrepreneurial investments within the West African sub-region.
Mrs Okoli has held management positions in both the United Kingdom and Nigeria including a senior finance role at British Telecom. She has been on the board of Dorman Long Engineering, a portfolio company of TPEFI since 2010 and is currently part of the governance team overseeing the corporate transformation of the organisation.
A native of Sierra-Leone, Mrs Okoli holds a Master's degree from Cambridge University and qualified as a Chartered Accountant with Arthur Andersen, UK.
---
Tags assigned to this article:
nigeria
---
You may have an interest in also reading…
Europe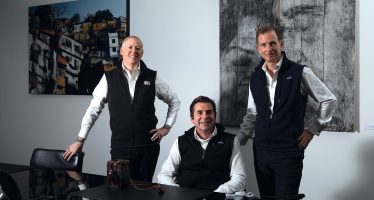 CFI.co learns wealth management secrets from Bedrock Group partners Maurice Ephrati, Ariel Arazi, and David Joory. The successful management of
Corporate Leaders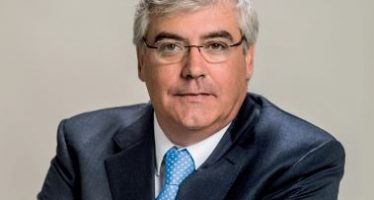 BFA CEO Dr Emídio Pinheiro (52) was born in Lisbon and obtained a degree in economics at Universidade Católica de
Finance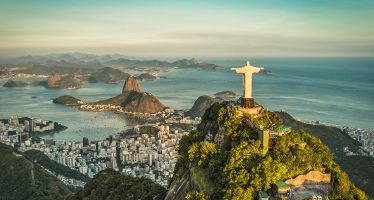 Latin America's largest economy entered the pandemic before it could heal from its worst recession in decades. First appeared at