CFI.co Meets the MD of Lusitania Vida: Maria Manuela Rodrigues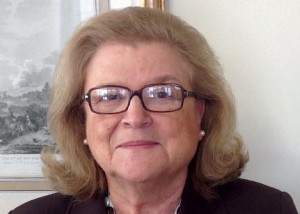 A graduate in Applied Mathematics from the Lisbon Faculty of Sciences, Maria Manuela Rodrigues began her professional career as an actuary in the life sector of the major Portuguese insurance company A Mundial in the 1970s. Here, she was able to acquire considerable experience in product design, estimating and controlling mathematical provisions, profit sharing accounts, and in all technical and actuarial aspects of the life insurance business.
Later on, she was responsible for group insurance management for companies, preparing suggested benefit plans for workers according to the specific requirements.
A member of the Institute of Portuguese Actuaries, and one of its directors, Mrs Rodrigues took an active part in several meetings to discuss matters important to the insurance business in Portugal. As a specialist in life insurance and pension funds she also regularly participates in national and international congresses and seminars.
As an independent actuary she estimated pension plan responsibilities for large Portuguese enterprises and drew up the respective reports used to certify the accounts of these corporations to the Ministry of Finance. It is important to remember that, at the time, there were no pension funds in Portugal.
As director of the Department for Actuarial Procedures, Studies, and Planning – and her involvement with actuarial work and group insurance studies – Mrs Rodrigues closely engaged with the financial planning and control of all of the company's life insurance business.
The Services Department of this large company allowed her to add to her technical and actuarial knowledge with training in accountancy and cost management. Doing so, she gained a thorough knowledge of the entire management structure of life insurance companies. She also received additional training in management geared to insurance companies, and in particular to lead management.
In 1987 Grupo Montepio Geral, the most important Portuguese group involved in mutual association and social economy, decided to found a life insurance company. At the time, Mrs Rodrigues was invited to manage this project. She accepted the invite with great enthusiasm.
As defined by the shareholders, the new insurer, Lusitania Vida, had to add value to the mutual association group and distribute profits for the benefit of its associates – a major challenge that was consistently met over the twenty-five years.
As managing director of Lusitania Vida, Mrs Rodrigues planned the underlying structure of the company based on a staff of qualified young people who were skilled in computer processing and were granted total management autonomy. Outsourcing was not used at all in order to reduce operating costs.
Setting up a company from scratch always constitutes a great challenge because of major demands in all areas: from recruitment and technical training for staff, preparing products for sale to defining the main underwriting policies, and investment and re-insurance, all the while aiming for technical precision, profitability, and proper risk management.
Since 1987, Mrs Rodrigues has led the company with the same diligence and dedication, working with – and encouraging – all employees to constantly improve to be able to respond to radical changes in the insurance sector and to be better prepared to meet the high demands of the company, the group, and the market.
Although not an enthusiast of the Solvency II regime that came into force throughout the EU on January 1, 2015, Mrs Rodrigues in recent years has been involved with the preparation of the new regime, already beginning its management in 2015 from the point of view of capital.
With a vast amount of work dedicated to the life insurance business, Mrs Rodrigues cannot but feel personally and professionally satisfied, and extremely proud, of the winning project that Lusitania Vida has clearly become.
---
---
You may have an interest in also reading…
Banking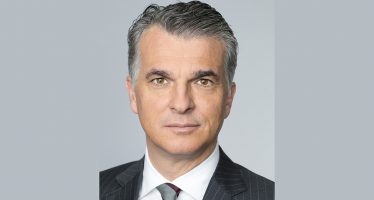 Named the most successful manager of a publicly traded Swiss company, parting UBS Group CEO Sergio Ermotti (60) deftly steered
Corporate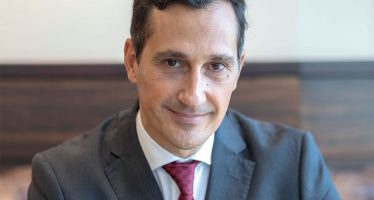 Its database includes commercial information on no less than 320 million business entities worldwide, from the proverbial corner shop to
Corporate Leaders
Active Re was born after its Chairman and CEO, Juan Antonio Niño, saw the gap in the regional market of