CFI.co Meets the CEO of Casinos Austria International: Alexander Tucek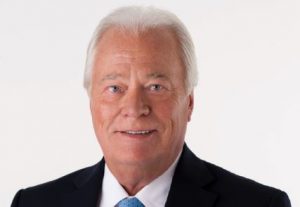 Battling the odds – an economic crisis, the surge in online gambling, and indoor smoking bans – Alexander Tucek has deftly managed to come out ahead. The CEO of Casinos Austria International, a gaming corporation with a global footprint and one of the world's most respected casino operators, reinvented the business after a management shakeup in December 2013.
Playing to emphasise the strengths of the brick-and-mortar casino business, rather than fight a rearguard campaign to shore up perceived weaknesses, Mr Tucek set about making gaming into a multi-layered experience: "Taking stock of what we actually possess by the way of physical structures, one soon concludes that casinos are not just gaming venues but offer the perfect setting for a comprehensive short-break experience that includes fine dining, theatre, concerts, and a host of other activities."
The process of overhauling the 26 land-based casinos operated by Casinos Austria International in eleven jurisdictions is currently in full swing and nearing completion. "It is our answer to the advent of online gaming which essentially remains a solitary activity and as such is deprived of the glamour on offer at our casinos. By accentuating the all-inclusive experience of an evening at the casino, we feel that our operations are only very marginally comparable to the online version of the game. In fact, I'd venture to say that any comparison between the two sorely misses the point." This novel approach is already now bearing fruit: new players from distinct demographics are attracted to live the enhanced casino experience in which gambling is but one of a number of activities on offer.
With a degree in Business Administration, Alexander Tucek joined Casinos Austria in 1971. Seven years later Mr Tucek was transferred to Casinos Austria International (CAI), formed in 1977 to consolidate the international activities of the company. CAI not only operates casinos, it helps others with expert development and management advice. Partly owned by the Austrian state, Casinos Austria International is considered one of the world's best-known and most-respected gaming operators: "We have helped establish well over a hundred casinos worldwide."
CAI is specialised in developing small to medium-sized venues and enjoys a competitive edge because of its impeccable track record: "This allows us to help establish casinos in markets that are deemed quite difficult such as those in Asia. Our solid reputation allows us to engage with all stakeholders and develop the industry in niche markets overlooked by others."
Mr Tucek earned his spurs as manager of several land-based and shipboard casinos before being named managing director of Casinos Austria Maritime and regional director for the Americas in 2005. In the latter capacity, Mr Tucek was responsible for CAI's flagship Great Blue Heron Charity Casino near Toronto, Canada. After a six year stay in North America, Mr Tucek was called back to Vienna to become the CAI executive vice president for operations.
"We not only try to be the best, in our business we simply are the best," says Mr Tucek with almost American-like swagger. He is, however, fully justified in his confidence with Casinos Austria International moving from strength to strength. CAI now also operates the casinos aboard five ultra-luxury cruise liners of the Silversea Cruises fleet and on the Bahamas Express day cruiser.
The company maintains a grand total of more than 400 gaming tables and 4,500 gambling machines. In a business where trust means profit, CAI is cashing in on its reputation: "We are the oldest operator in the international casino industry. As such, CAI brings a wealth of experience to the table. Our knowhow is unmatched and this brings with it a certain momentum. Authorities worldwide are keenly aware of our qualities and of the fact that we do not cut corners or seek to operate on, or anywhere near, regulatory margins. In order for our business to remain sustainable, we need to embrace both the opportunities for business as well as our responsibility to the public."
Mr Tucek explains that CAI is not the least interested in extracting the last penny of its clients: "That is just not very smart. Our business model calls for a pleasurable experience, not one that causes harm to either the individual player or the wider society. CAI maintains rigorously enforced safeguards in place to protect players from themselves and ensure that a visit to one of our casinos is, at all times, an agreeable proposition that calls for repetition."
While CAI's enhanced casinos may offer better fun than ever before, their running remains a very serious business indeed. The solid approach pioneered by CAI under Mr Tucek's overall direction – one devoid of flashiness but rooted in sound business management – has made the Austrian gaming company into a global giant to be reckoned with.
---
Tags assigned to this article:
austria
---
You may have an interest in also reading…
Africa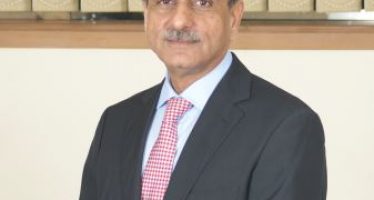 Mr Ahmed brings over 30 years of experience in banking, credit management and in formulating and managing strategic and operational
Corporate Leaders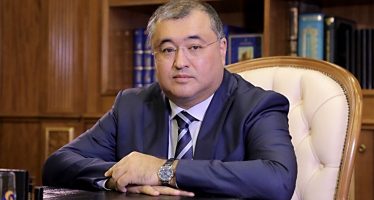 Please, tell us a little about yourself. How did you reach your current position? As you may understand, it is
Corporate Leaders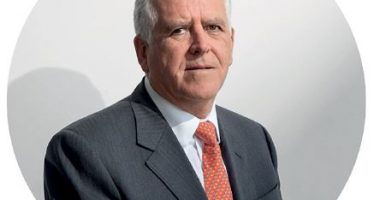 As a survivor of the 1987 stock market crash and the 2008 Global Financial Crisis, Manny Pohl has learned the