CFI.co Meets the Chairman of Ezentis: Manuel García-Durán
A Corporate Turnaround from Rags to Riches.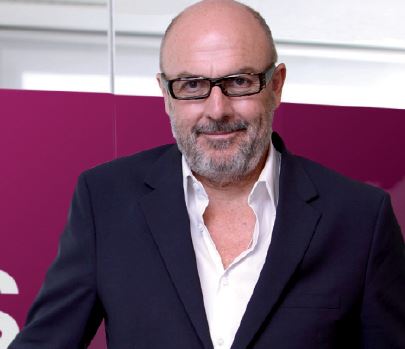 In Spanish business circles, corporate trouble-shooter Manuel García-Durán is gaining quite the reputation. A man of expansive yet focused thinking and subsequent decisive action, Mr García-Durán in September 2011 took over command at the ailing corporate icon Avánzit to have it reborn as a nimble and formidable player – and a profitable venture to boot – in the infrastructure maintenance services sector. To underscore the break with its past, Avánzit became Ezentis.
"When I arrived at the company, the situation was such that one felt like running for the nearest exit. The business was deeply in debt, haemorrhaging cash and stood at the verge of filing for bankruptcy." Mr García-Durán also recalls that the company's stock had lost 96% of its value over the four years prior to his arrival. Not lacking in self-confidence, Mr García-Durán took a personal stake in the challenge he was about to accept and bought 9% of the company's stock.
A firm believer in doing rather than talking, Mr García-Durán and his new management team ruthlessly took the company out of its many unprofitable ventures so as to concentrate business on the high-growth markets of Latin America where it had been active for over half a century.
At heart Mr García-Durán is a marketing professional: He knows how to position a brand for take-off and how to plot a strategy for success. With a degree in strategic marketing from the London Business School and another one from the International Marketing School in Lausanne, Switzerland, Mr García-Durán honed his skills at Spanish telecom giant Telefónica. Here he reigned over both the marketing and corporate communications departments. Later, Mr García-Durán took over as executive vice-president at the Antena 3 TV network.
A polyglot fluent five languages, Mr García-Durán's professional career has been marked by a slant toward technology-driven business. A nerd, however, he is not: "At Ezentis it was our team that made the turnaround possible and, indeed, ensured its success. Without the right people at the top and on the work floor, little can be accomplished although having a sound business plan in place helped a bit as did having a sense for timing."
Now the darling of investors who expect "great things" to happen, the company Mr García-Durán and his team rebuilt is cashing in on its experience of managing and servicing "last mile" infrastructure. "We know how to best get telecom, power and water services from utility providers to end-consumers. This is our company's job and we can now do that job in markets that hold great promise, mostly those of Latin America and the Caribbean."
"With an infrastructure stretched to capacity and unable to deal with continuously growing demand, the countries of Latin America are now beginning to invest wholesale in the upgrading and expansion of their utility networks. This is the place Ezentis wants and needs to be in order to prosper."
Mr García-Durán is decided to expand Ezentis' footprint in Latin America through the consolidation of its current activities and strategic acquisitions in key markets. "We are now looking to obtain a well-balanced mix of operations in the region so as to maximise synergies and position the company in such a way that we may promptly seize any of the many opportunities that will arise."
As far as challenges go, Mr García-Durán again goes back to the importance of getting and keeping the right people for the jobs at hand: "We are doing our utmost to attract the young and bright to our company. We need to have the most talented come work for us in order that the company may answer its calling in Latin America and successfully implement our strategy for growth in that region. Once again, human capital will be the decisive factor."
To critics who question Mr García-Durán´s early decision to shift corporate focus away from the company's home market Spain, the Ezentis executive chairman answers that both the economic downturn, now thankfully bottoming out, and the existence of an already well-developed infrastructure forced him to look overseas for business. "We are now seeing the first promising signs of economic recovery. Also, Spain is at the receiving end of international capital flows which justifies guarded optimism. The country's capital markets are now very liquid and companies with exposure in high growth market such as Ezentis are becoming increasingly attractive to investors. Current developments at home and in Latin America prove that the choices made and the path chosen by Ezentis were the correct ones to ensure sustained growth."
---
You may have an interest in also reading…
Corporate Leaders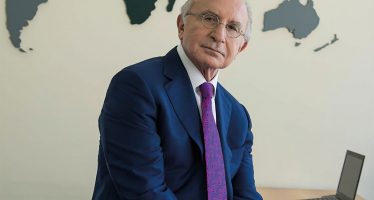 Globally, Metito is recognised as a brand of trust and a provider of choice for intelligent water and alternative energy
CFI.co Meets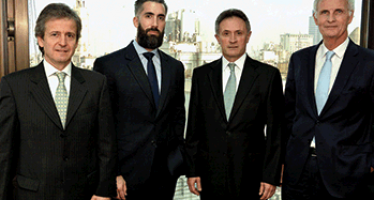 Mr Eleta joined the company in January 2016, after Maria Eugenia Vidal was elected governor of the Buenos Aires Province.
Editor's Picks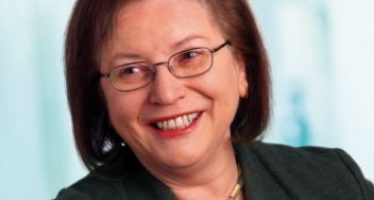 Lady Susan Rice is the first woman to head a UK clearing bank. Currently, she is managing director of Lloyds