CFI.co Meets Dr. Avigdor Klagsbald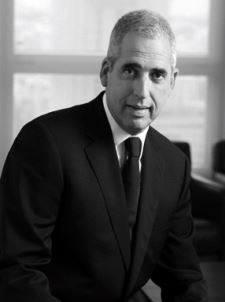 Dr. A. Klagsbald & Co. Law Offices is one of Israel's leading law firms, founded by Dr. A. Klagsbald, who is among Israel's most highly esteemed litigators. The firm engages in litigation in all legal forums, as well as in arbitration, mediation, national commissions of inquiry, etc. Dr. A. Klagsbald and his team frequently represent prime ministers, ministers, senior public figures, leaders of the Israeli business community, leading international and Israeli corporations, and prominent Forbes 400 individuals. The firm provides its clients with professional counsel and representation in a broad variety of legal issues, while employing extensive knowledge and expertise, rich method of work and creative thinking.
Method of Work
With over 30 years of experience in litigation, Dr. Klagsbald personally spearheads his team in every case taken by the firm, each working team ranging from two to four lawyers, depending on the complexity of the case and the client's needs. Dr. Klagsbald's team is result-oriented, employing strategic thinking, creativity, team work and inter-disciplinary skills to achieve the best possible results for the client. The relatively small number of cases handled by the firm at any given moment guarantees the client the full attention of the team working on the case.
Areas of Practice
Complex civil disputes – The firm handles complex legal actions in connection with transactions in various fields, represents international corporations in proceedings held by or against them in Israel, and assists foreign counsels in cases conducted by or against the firm's clients overseas. Dr. Klagsbald's rich experience in managing complex litigation, serves the firm, particularly in complex civil cases, and in representing prominent figures in the Israeli business community in civil aspects of family disputes. Dr. Klagsbald and his team have handled complex control battles in large companies, disputes between shareholders and proceedings against officers, minority oppression cases, claims to enforce and to invalidate share purchase agreements, and other complex disputes involving the fabric of the corporate relationship. The firm provides comprehensive support in connection with such disputes, in which context Dr. Klagsbald appears in various legal forums, attends board meetings in Israel and overseas, and takes part in management meetings.
White-collar crimes – The firm team counsels white-collar criminal suspects and defendants (including mega corporations and senior members of the business community), from the investigation stages to the hearing and on to precedential judicial rulings. Dr. Klagsbald is responsible for the acquittal of persons accused of serious securities law offenses. The firm also advises corporations damaged by white-collar crimes and assists them with the related criminal and civil proceedings.
Antitrust – Dr. Klagsbald is responsible for key precedents in antitrust law. The firm counsels its clients on civil and criminal aspects of restrictive trade practices, mergers and monopolies and represents such corporations vis-à-vis the various authorities and in court.
Administrative law, constitutional law and commissions of inquiry – Dr. Klagsbald has rich academic experience in these legal fields: Dr. Klagsbald has lectured on constitutional law at leading academic institutions. He is the author of the book Tribunals of Inquiry (2001) and has published many articles in these fields in leading journals. This academic experience was put to action in representation of leading market players, including large telecommunication companies. Dr. Klagsbald has led numerous precedent setting high-profile legal battles.
Dr. Avigdor Klagsbald
Dr. Klagsbald is a graduate of Tel Aviv University (LL.B., LL.M., Ph.D.) and the author of Tribunals of Inquiry (2001). He has also authored the following publications: The Commission on the Scope of Immunity of the State President (1979), TAU Law Review, 7, 238; Letter of Relief and a License for Freedom (1983), 9 TAU Law Review, 211; The Kahan Commission of Inquiry (1983), Public Law, 211; Criminal Offense and Early Prevention (1991), 2 Criminal Law 1983; A Public Office, a 'Criminal Record' and Administrative Evidence (1995), Law, 93; Restriction of the Right of Argumentation before Commissions of Inquiry (1998), Law and Government 751; and Inconsistency with a Basic Law (2006), Israel Bar Law Review 293and From the Rubinstein Case to the Rubinstein Book: On the updated interpretation of section 4 of the Basic Law: The Knesset (2012) , Law and Business Law Review, 183. Dr. Klagsbald has lectured at various law schools (including Tel Aviv University), is a member of a forum of lecturers on constitutional law, and is a lecturer, participant and panel chair at conferences and seminars on all branches of the law. During his career, Dr. Klagsbald has handled numerous high profile and landmark cases setting precedents in the areas of corporate law, antitrust, bids and tenders, constitutional law, "white collar" and economic criminal law. In addition, since 2003, Dr. Klagsbald serves as an arbitrator on behalf of the State of Israel in arbitration proceedings in Switzerland.
Amir Shraga
Mr. Shraga is a graduate of Tel Aviv University (LL.B.) and has lectured at various law schools. Mr. Shraga clerked for the Hon. Justice (Ret.) Eliezer Goldberg at the Supreme Court of Israel. In 1998, Mr. Shraga joined Dr. Klagsbald's team. Mr. Shraga represented various corporations in complex ownership and control disputes, key figures in the global business community in all tribunals and arbitration proceedings.
Galia Cohen
Ms. Cohen is a graduate of the Hebrew University of Jerusalem (LL.B.) and of Tel Aviv University (LL.M.). In 2000, Ms. Cohen joined Dr. Klagsbald's team. Ms. Cohen has represented leading Israeli and international corporations and provided legal counsel to companies and public figures in civil proceedings and in complex criminal proceedings.
Gal Levita
Mr. Levita is a graduate of Tel Aviv University (LL.B., LL.M.) and Yale University (LL.M.). Mr. Levita clerked for the Hon. Chief Justice (Ret.) Aharon Barak at the Supreme Court of Israel. In 2008, Mr. Levita joined Dr. Klagsbald's team. Mr. Levita has represented foreign and domestic clients in complex civil disputes, and has advised them with respect to proceedings conducted outside of Israel.
Address: Gibor Sport Building, 24th Floor, 7 Menachem Begin St., Ramat Gan 52681
Tel: 972-3-6110700     Fax: 972-3-6110707
E-mail: office@klag.co.il
Website: www.klag.co.il
---
Tags assigned to this article:
israel
---
You may have an interest in also reading…
Corporate Leaders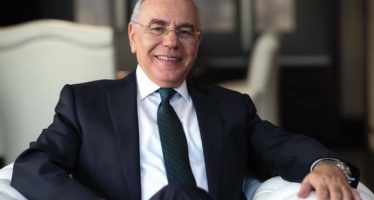 QNB ALAHLI is one of Egypt's leading financial institutions, established in 1978 and ranked in 2020 as the country's second-largest
Africa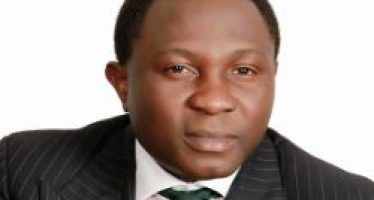 Wilson Endy Opuwei is an oil and gas entrepreneur with business interests in exploration and production, manufacturing, power and marine
Corporate Leaders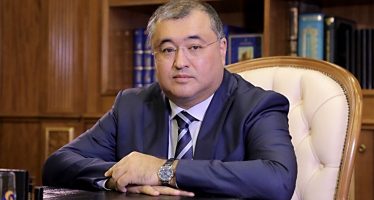 Please, tell us a little about yourself. How did you reach your current position? As you may understand, it is