CFI.co Meets the Banque de Développement de Guinée Management: Banking for Nation-Building
Guinea's connection with world finance dates back to the 17th century when gold from the region was used to mint the first machine-formed gold coins in Great Britain, known as "guineas".
Today, the country still possesses significant gold and diamond, bauxite, and iron ore reserves as well as abundant hydropower and agricultural resources.
Yet, the republic remains one of the least developed countries in the world. The present administration is committed to ensuring the wealth of its natural resources is mobilised to improve its economy and infrastructure so its people can share the benefits and be alleviated from poverty.
Banque de Developpement de Guinee (BDG) is playing its part in this endeavour. Since January 2018, it has been the only non-government member of the operating committee set up by the administration to review projects attracting Chinese investment.
Established in 2013 by a consortium of private shareholders in Hong Kong, BDG strives to bridge the gap between investors and opportunities in Guinea. It also commits to strict international standards and best practices, including corporate social responsibility.
Managing Director David Ng brought 35 years' experience as a senior banker in Hong Kong when he arrived in Conakry in February 2017.
Mr Ng said: "We saw that there was a lack of investment banking services here and that many Chinese companies are interested in taking part in Guinean projects – especially after the signing of the $20 billion master loan agreement between China and Guinea in September 2017."
The first few years after set-up were mostly spent on acquiring information on priority projects for Guinea, building trust with government ministries – and bringing in the right talents.
"Besides being a veteran banker myself, our deputy MD, Fatoumata Toure, is Guinean and had returned from the US to whole-heartedly dedicate herself to national development. From an elite family, she was educated in France and America, before building an impressive career with Citibank and PNB Bank. She is a vital element in our formula for success. Ms Toure was recently named vice president of the Guinean Professional Bankers' Association.
"My CFO, Ken Looi, is Malaysian Chinese and qualified as an accountant in Australia before working for KPMG and JP Morgan Chase ahead of setting up BDG four years ago. He is vice chairman of the Business Association of Malaysians in Guinea, members of which include alumni, graduates, and business professionals from Malaysia working in Guinea."
This team of executive directors is under strong leadership from the London based non-executive chairman, Andrew Chak, who previously advised the UK Treasury Department and has significant capital markets experience. A group of Hong Kong-based non-executive directors also offers valuable counsel.
Mr Ng added: "We believe BDG has built a strong corporate spirit and is ready to accept challenges in helping Guinea attract interested and professional investors. Our ultimate goal is to find long term strategic investors whose goals are in line with the national interest of the country and its people."
---
---
You may have an interest in also reading…
Corporate
Active Re was born after its Chairman and CEO, Juan Antonio Niño, saw the gap in the regional market of
Corporate Leaders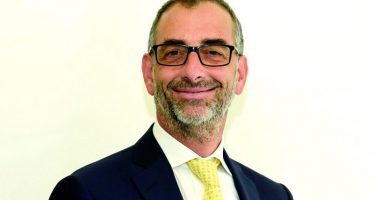 Italy's ARCA Fondi SGR is an asset management company that is authorised to manage the individual portfolios of institutional clients.
Corporate Leaders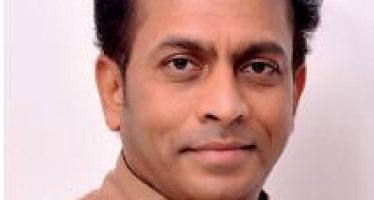 Manni Kantipudi has been leading GVK Biosciences for the last 10 years, one of the largest India-based discovery, development &