The IT Scene in China: Alibaba's New 'Open Sesame' Financing
Alibaba is China's largest e-commerce company. It is a privately owned Hangzhou-based group of Internet-based e-commerce businesses which, amazingly enough, began in 1999 with only a website. 
Today, Alibaba is one of the twenty most-visited websites globally, featuring nearly a billion products. It alone accounts for over 60% of the parcels delivered in China. Bigger than eBay and Amazon.com combined, Alibaba in 2012 controlled 1.1 trillion yuan ($170 billion) in sales.
Alibaba has interests in a number of ventures. Its latest, launched in March this year, is Yu Le Bao – an investment vehicle similar to the crowd funding style of Kickstarter. It allows thousands of ordinary Chinese to become micro financiers for movies and games using smartphone apps via Alibaba's mobile Taobao platform.
Yu Le Bao, or Entertainment Treasure in English, gives anyone with a smartphone the opportunity to pledge anywhere from a minimum of a hundred yuan (about $16) up to a thousand yuan. The pledges are made to support the development and production of a bewildering range of high-profile games, movies, and TV shows. Investors are enticed by "expected annualized returns" of 7% – investments in gaming projects can go as low as 50 yuan. Each user may only make two investments in any given project.
"Today, Alibaba is one of the twenty most-visited websites globally, featuring nearly a billion products. It alone accounts for over 60% of the parcels delivered in China."
"Yu Le Bao aims to provide a grassroots investment platform to bring the public closer to the cultural industry," said Liu Chunning, president of Alibaba's digital entertainment business group. The funds raised are invested in films, mobile games, television programmes and online game projects through the insurance and wealth management services offered by Guohua Life, a Shanghai-based life insurance company.
Customers who invest in Yu Le Bao may also get to meet the actors of the films and TV shows they supported and may even be granted a say in who is to direct their chosen project and which actors will land the lead roles.
The Yu Le Bao funding drive opened at 10 a.m. on March 31 and closed at 5 p.m. on April 4. During that time, 223,800 investors snapped up 785,500 shares in hot upcoming Chinese television and movie projects and social-networking games. Alibaba met its 73 million yuan (US$11.77 million) target in less than a week and could have raised tens of millions more if it hadn't closed the funding early.
The first fully funded project was a social-networking game featuring China's leading actress Fan Bingbing. The most popular projects, with over 100,000 investors, were the next two instalments of the Tiny Times franchise – movies following on from the smash 2010 romance drama film based on the best-selling novel of the same name.
Alibaba is now also exploring incursions into existing television and sports programmes in addition to film and games. The company recently struck a deal with state-run Shanghai Media Group's Dragon TV station to produce hit shows – including the talent shows "China's Got Talent" and "Chinese Idol". In June, the company purchased a 50% stake in Guangzhou Evergrande Football Club for a reported 1.2 billion yuan (US$192m).
Alibaba, founded by Internet tycoon Jack Ma, is currently valued at between US$150 billion and US$200 billion. The company is widely expected to go for an IPO (Initial Public Offering) on a New York stock exchange and has the potential to eclipse Facebook in size.
---
Tags assigned to this article:
china
---
You may have an interest in also reading…
Technology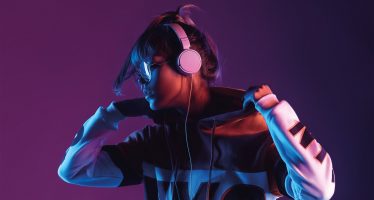 AI takes a starring role in entertainment, from deceased stars performing from beyond the grave to digitally created rappers. What
Editor's Picks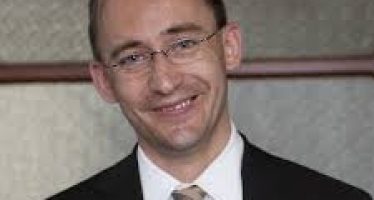 Google your way to riches: It can be done and Tobias Preis has proved it. Search query data on publically
Projects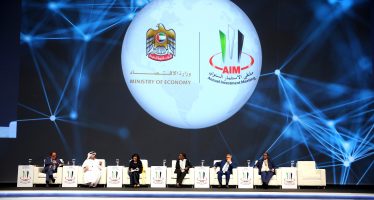 Annual Investment Meeting 2019 to host AIM-OBOR Forum With more than 1,700 projects worth USD 1 trillion, China's ambitious One