Bangladesh: Steadily Moving Up without Beating the Drum
Skipping the usual ado and almost silently, Bangladesh is moving up the ladder and surpassing its local peers in a number of key areas such as health and education. During the past decade, the country has managed to greatly improve maternal health, literacy rates and access to basic sanitary services. As a result of this, life expectancy has shot up as well.
Perhaps in recognition of its good governance practices, Bangladesh has also benefited from increased donor largess. Earlier this month, Finance Minister Abul Maal Abdul Muhith reported income of $2.78bn in grants and (soft) loans over the 2012-13 fiscal year; a full 37% over the previous year's receipts.
Over the same period, the country disbursed almost $900m in interest payments on development loans granted previously, resulting in a net inflow of close to $1.9bn. Minister Muhiht said aid levels are "satisfactory".
In fact, they are slightly more than that: With some donor countries and agencies still suffering financial uncertainties, and most Western governments cutting their development aid budgets, the result obtained by Bangladesh may perhaps be called rather extraordinary.7
"In a nod to progress already made, the World Bank last week lauded Bangladesh for the enduring success of the Public Procurement Reform Project II."
Mr Muhiht acknowledged as much when he concluded that a recent spat with the World Bank over the Padma Bridge Project had not in the least soured relations with that lender: "The numbers prove that, contrary to what many expected, our dealings with the World Bank have not declined. In fact, the bank has increased its disbursements and now participates in three other new projects."
Former government advisor Akbar Ali Khan sees welcome signs of maturity on both sides: "Both the Bangladeshi government and the World Bank at all times kept very alert to the complexities surrounding the Padma Bridge Project financing. And though the government in the end declined World Bank loans for this particular endeavour, relations have remained excellent and, by looking at the numbers, may even have improved."
In a nod to progress already made, the World Bank last week lauded Bangladesh for the enduring success of the Public Procurement Reform Project II, initiated in 2007 and slated to run until the end of 2016. By encouraging enhanced transparency and competitiveness, the project has streamlined procurement procedures, reduced delays and cut costs.
Now, up to 65% a small value contracts are awarded within the initial bid timeframe, up from just 10% in 2007. The average number of bids received increased from four to six, while about 60% of the contracts are currently tendered online, a fourfold increase over 2007. The Central Procurement Technical Unit has posted all relevant rules and regulations on its comprehensive website offering interested parties a clear set of guidelines.
Digitalisation ranks high on the government's list of priorities. Its latest drive – supported by a €10m ($13.3m) grant from the European Union – aims to create a vast computer database containing all of the country's land records. "A secondary goal of this ambitious project is to enable women to claim their rightful inheritance which currently is not always easy to do," says Khushi Kabir of Nijera Kori ("We Do It Ourselves"), a NGO that assists landless people.
Women's rights are particularly significant in Bangladesh; the world's only country that has been ruled by women longer than by men. Women are also at the heart of the garment industry which is the biggest cash earner of the economy, bringing in well over $20bn annually in foreign exchange.
---
---
You may have an interest in also reading…
Africa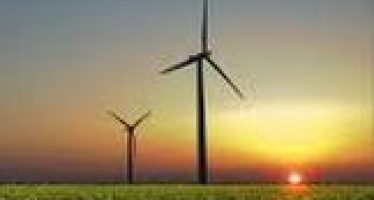 The World Bank Group has committed $5 billion in new technical and financial support for energy projects in six African countries
Asia Pacific
Modern India, boasting its own space programme spends 70 billion pounds annually in fighting poverty and no longer needs British
Finance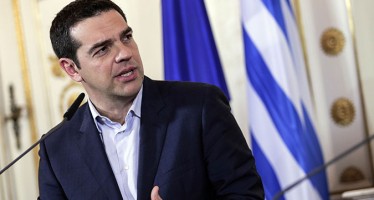 New economic proposals submitted by Greece on Monday have been welcomed by euro zone leaders and financial markets around the