Taiwan's Chunghwa Telecom Takes Private 5G Tech to the Next Level
The pandemic has negatively affected enterprises in many ways — but it has also accelerated digital transformation in Taiwan's activity in the cloud, Internet of Things, and edge technology spheres.
Chunghwa Telecom provides business opportunities for Taiwan's private 5G enterprise networks and helps customers with digital transition. Private 5G enterprise networks help companies to introduce innovative tech and develop applications in vertical fields. The construction, operation and management of a telecommunications company requires professional assistance — which Chunghwa provides.
Demand for smart applications and remote operations have soared, and Chunghwa Telecom gains insights into the market needs of enterprises and assists customers in facing the challenges of digital transformation with reliable services, large bandwidth, low latency, and information security.
Chunghwa Telecom's R&D team strengthens system integration capabilities for corporate customers, which is key to the introduction of private networks. The organisation has the largest number of users in China, with the largest spectrum in the 3.5GHz and 28GHz frequency bands. It has a leading edge in spectrum resources and can create an Infra field with high bandwidth, low latency, and large connections for 5G private networks.
Chunghwa continues to invest in broad alliances with domestic and foreign NetCom factories and product vendors. It has core technology advantages, such as mobile edge computing, information security, IDC, AI, and blockchain. Chunghwa's independent R&D, planning and design capabilities combine with round-the-clock after-sales service.
A leading brand, Zhonghua Telecom, provides customers with ICT solutions, information and communication integration advantages, and jointly creates momentum for Taiwan's industry.
Digital Transformation and 5G
Chunghwa Telecom is international in its approach; it has deep involvement with Vietnam's Viettel-CHT company to assist local enterprises with public cloud application services.
Chunghwa Telecom established Viettel-CHT as a joint venture with Vietnam Viettel. It operates IDC business in Vietnam and is central to Taiwan's entry into South East Asia. "CHT and Viettel jointly promote public cloud services in Vietnam," says Chunghwa chairman Sheih Chi-Mau. "I hope we become the best assisting partner for digital transformation of Vietnamese enterprises."
The co-operative effort promotes public cloud services in Vietnam via technical energy, service, and public cloud ecosystem partners. The Viettel-CHT public cloud services ecosystem is diversified and a leading infrastructure provider. "Chunghwa Telecom and Viettel Group will continue in the spirit of joint venture and growth, introducing the latest global technology for Viettel-CHT, leading the Vietnamese public cloud market, and injecting new service energy for Vietnamese companies," says Chi-Mau.
In 2021, Chunghwa Telecom joined forces with Thai National Telecom, The WhiteSpace (WSP), and TEDA to build a private 5G network. The parties signed a letter of intent to jointly support the Thailand 4.0 manufacturing plan Assist Thailand in accelerating 5G applications, remote collaboration, and smart medical care. This four-party multinational effort focuses on solving any "pain points" in the post-epidemic era. The Thai government has created an innovative application service ecosystem, making the country a leader in the industrial and technological innovation of the five North ASEAN countries — Thailand, Cambodia, Myanmar, and Laos.
Chunghwa Telecom co-operated with NT and The WSP for TEDA Telecom's first plant in Bangpu Industrial Zone, Thailand, to introduce AR remote collaboration and apply it to assembly training, operation assistance, and visual equipment control. "In the future, the joint planning will be extended to local government, manufacturing, tourism, medical or financial industries in Thailand," says Chi-Mau.
Chunghwa Telecom will provide its own MEC Intelligent A+ and design and planning experience, NT will provide the local 5G core network, while the WSP will provide local marketing and operation experience for TEDA's smart factory.
Chunghwa Power has been cultivating the "new south direction" for a long time. It has joined forces with Thailand's National Telecom, Vietnam's Viettel Group, Singapore's Singtel and other companies. "We are convinced that through this co-operation, Taiwan will reach a new milestone in the expansion of the ASEAN market," Chi-Mau says.
ESG Leads the World
To implement a friendly workplace environment and enable colleagues to take care of their families and work comfortably, Chunghwa Telecom holds a group wedding ceremony every year, in addition to handling the marriage of 550 couples of employees in 11 years, and actively encouraging childbirth. Since 1995, with regard to the implementation of the two-year parental leave welfare measure, in addition to the 80 percent of the labour insurance salary guaranteed by the law in the first half of the period, the greater party will issue a childcare allowance of 50 percent of the labour insurance salary for the subsequent period.
If there is a need for parenting for children under the age of three, colleagues can apply for a one-hour reduction of working hours each day. Salaries will be paid without affecting full attendance and performance appraisal. It is estimated that more than 1,200 employees have benefited.
Each employee with children aged up to six can receive a monthly subsidy up to 72 times before reaching the age threshold. The corporate rebate fund will be distributed and paid to employees who provide public and private institution childcare certificates in the current year.
There are plans to set up 10 Workplace Mutual Aid Education and Insurance Service Centres in Taipei, Yangmei, and Liudu. Fifteen classes collect 458 children from two to six to provide education and care. The service allows employees to deliver to collection points, reduces the financial and time burden of colleagues, and demonstrates the company's support for parenting families.
Organisational Transformation
Chunghwa Telecom launched a three-year strategic transformation plan in 2019 for core and emerging business, cost optimisation and capability upgrades. Financial performance continues to grow.
Chunghwa Telecom has won the trust of consumers with industry-leading technology and service. Some 12,000 5G base stations have been built — and reached the standard ahead of schedule. Chunghwa has the widest coverage, and the most base stations.
| | | | | | |
| --- | --- | --- | --- | --- | --- |
| Year | 2020 | 2019 | 2018 | 2017 | 2016 |
| Consolidated operating income | 207,608,998 | 207,520,061 | 215,483,158 | 227,514,183 | 229,991,428 |
| Consolidated operating profit | 42,361,726 | 40,645,854 | 43,643,659 | 46,702,977 | 48,105,278 |
| Consolidated net profit attributable to owners of parent company | 33,406,130 | 32,788,546 | 35,501,622 | 38,873,905 | 40,067,010 |
| Basic EPS | 4.31 | 4.23 | 4.58 | 5.01 | 5.16 |
Table 1: Financial performance in the last five years. Note: Prepared in accordance with Taiwan IFRSs; except that earnings per share are denominated in NT dollars, all others are denominated in NT$ thousand. 2014 is the amount after retrospective adjustment.
Chunghwa Telecom passed TCFD and BS8001 audits to shoulder corporate social responsibility and pursue sustainable development. It implements sustainable operations and promotes climate-change solutions. It is the first in the sector to adopt centralised wireless access network" (C-RAN) architecture to build mobile 5G computer rooms. The structure is stable, with energy-saving benefits. Chunghwa Telecom upholds the spirit of "always being at the forefront" to achieve a sustainable future.
Chunghwa Telecom has proposed energy-saving and carbon-reduction programmes, and assisted the value chain in carbon-reduction. It joined the CDP supply chain project, driving suppliers to carry-out carbon management and reduction. For customers, Chunghwa has developed low-carbon technology products and solutions, such as iEN smart energy-saving services.
It has put forward a communication network adaptation action plan for climate change adaptation in the next 20 years, implementing key improvements and an adaptation plan for high-risk climate equipment to enhance the company's climate resilience.
In the circular economy part, Chunghwa Telecom introduced the BS 8001 circular economy model with MOD film and television services as the target. Chunghwa Telecom co-operates with suppliers to minimise the volume and power of the MOD set-top box, and reduces the use of raw materials and electricity. On the consumer side, Chunghwa adopts the MOD set-top box to guarantee service quality. It avoids the waste of resources and works to reduce pollution.
Chunghwa Telecom has a long-term goal of net zero emissions by 2050. It plans to have 100 percent net-zero emissions at office sites, and full use of IDC computer rooms by 2030. "The medium-term goal of renewable energy, climate-change solutions and circular economy business models aim for the establishment of a sustainable and beautiful society," says Chi-Mau.
---
---
You may have an interest in also reading…
North America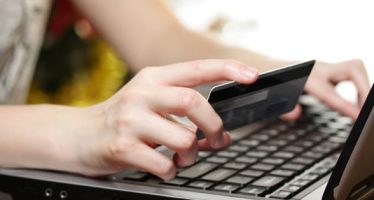 The puzzling spread of the commercial Internet could explain wage inequalities. By Virginia Hughes. Based on the research of Christopher Forman,
Africa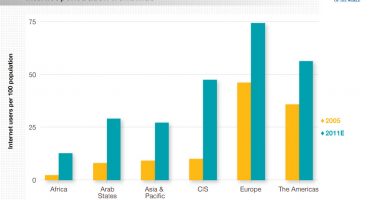 Event: Addis Ababa, Ethiopia 9-11 May 2012 Africa holds exciting new business opportunities for international companies in many sectors, including  in
Latin America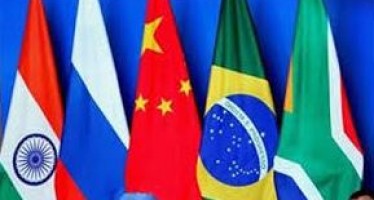 Foreign direct investment (FDI) going into and out of the emerging economies of Brazil, Russia, India, China and South Africa