Dambisa Moyo: Looking From a Unique Angle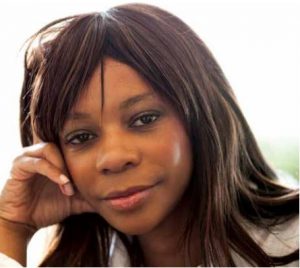 Growing up in Zambia, amid a failing economy where prospects were far from plentiful, Dambisa Moyo was constantly told that she would not be able to achieve anything. But when her dream of being educated at places like Harvard or Oxford was laughed at, it was all the incentive she needed to succeed.
Dedicating her younger years to education, the determined Ms Moyo became a chemistry student at the University of Zambia, being able to complete her degree through a scholarship at Washington's American University where she landed a Chemistry BSc. This was quickly followed by a Masters in Finance. Not content with reaching impressive academic heights, Ms Moyo then headed to Harvard where she acquired a Master of Public Administration degree.
Most scholars would have stopped there, realising their CV would make them profoundly employable. Not Dambisa Moyo. She had one more mountain to climb before believing her education to be complete – Oxford. With the doctoral dissertation Savings Rates in Developing Countries, she gained a PhD in Economics from St Antony's College after studying macroeconomics – a subject she would later become a world authority on.
Ms Moyo then served a demanding apprenticeship as a consultant at the World Bank for two years. Before that, she worked for just under a decade at Goldman Sachs as a research economist and consultant. Throughout her time with both organisations she kept herself below the radar, content with using the experience to learn her trade thoroughly. Then, six years ago, she was propelled onto the world stage with her first book Dead Aid: Why Aid Is Not Working and How here Is a Better Way for Africa. It was an instant hit and became a New York Times bestseller, as would two more of her works.
Within months of the book flying off the shelves, she was being courted by some of the world's biggest financial institutions. Ms Moyo now sits on the board of Barclays, Lundin Petroleum, Barrick Gold, and SABMiller. Although her tireless work has taken her to more than 70 countries, Ms Moyo proudly describes herself as one of the original NyLon brigade, splitting most of her time between New York and London.
Such has been the impact of her books, that she was recently named in the exclusive Time magazine list of the 100 most influential people in the world.
But what is the essence of that success? What sets Dambisa Moyo apart from her peers? No doubt many commentators would be quick to suggest it is the very fact that she has risen from a start in life that doesn't normally lead to such dizzying heights, or that she has carried the flag for womankind through the thick mire of a largely male-dominated environment. Perhaps there is a small element to be mined from both Column A and Column B in that respect, but the most obvious answer comes from Ms Moyo's education – science.
The 46-year-old author can offer such tantalisingly unique viewpoints on the financial infrastructure of the US and UK because she sees economics as a science, rather than a guessing game full of opinions and well-informed conjecture. "The gap between science and finance is narrow," she declares at every opportunity. "It's not a science in its purest form, but we do believe there are closeform solutions to many of the world's economic problems, which means we can take a scientific approach."
It is this modus operandi which gives her an almost unique angle on translating market trends, regulatory matters, and world economics into their anticipated impacts on business. Add this to her expert insights into the frontier and emerging markets, and it isn't difficult to see why she's a leader in her field.
This also explains the runaway success of her books. Not only can Ms Moyo offer discerning dialogue; she can also interlace it with her pet hate – international aid. She has long been a critic of what she describes as "short term myopic policy" and the damage it can cause.
Her first book – Dead Aid – is a detailed explanation of the wastefulness involved in huge foreign aid operations and the multiple limitations faced when trying to simultaneously reduce poverty yet create some form of economic stability and growth. She concedes that the failures in foreign policies are purely unintended consequences, but those consequences are failures nonetheless.
Not one to retreat to the shadows when controversy casts its light, Dambisa Moyo has also waded in to a recent polarising debate involving China's colossal business interests in Africa. The adopted New Yorker comes down on the side of China when it comes to deciding who possesses the best policy for Africa. She says Africa has the commodities that China needs, and China is best place to provide the infrastructure that Africa needs. They are, she says, the best match.
Before considering if Ms Moyo deserves economic thinker status, remember this… she rose from nothing to become one of the most influential thinkers on the planet. All because people told her she couldn't.
---
---
You may have an interest in also reading…
Corporate Leaders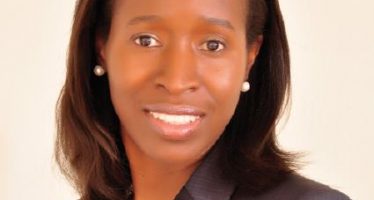 Sanyade Okoli returned to Africa in 2006 following nearly two decades of living in the United Kingdom. She was driven
North America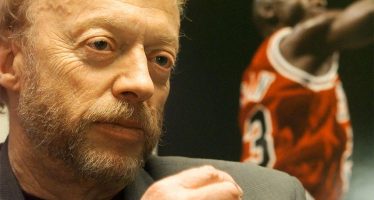 Nike founder, athlete, philanthropist, battler: Phil Knight pulled himself up by his own running-shoe straps By HAL WILLIAMS There's nothing
Africa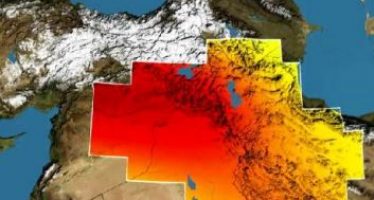 The problem of water loss has become an even greater challenge for public utilities throughout the Middle East and North