CFI.co Meets the CEO of Nigerian Breweries: Nicolaas Vervelde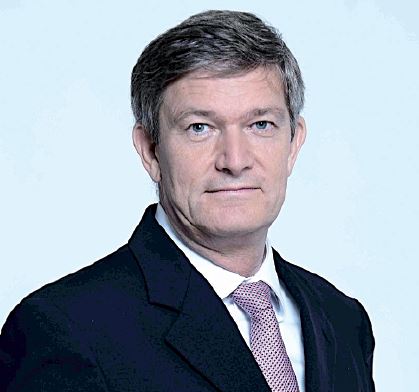 Strong demographics, a growing middle class and cultural acceptance: Brewing beer in Nigeria is a most rewarding experience for Nicolaas Vervelde, CEO of Nigerian Breweries – the largest brewing company in the country with over 3,200 employees, eleven brands and eight brewery locations. In 2012, Nigerian Breweries – a Heineken operating company – achieved a revenue of close to NGN 253 billion (EUR1.16bn).
"We strive to be a model corporate citizen with a vision to be a world-class company that enjoys market leadership in its segment. Good product quality, efficient management and strong brand marketing are all keys to the company's success over its 67 year history. We are driven by a passion not just to satisfy consumer expectations and create excellent shared value, but also to significantly contribute to the sustainability of the society at large," says Mr Vervelde.
Market Dominance
Nigerian Breweries' different brands dominate the local market. "We have an exceptionally strong market position: Strong in lager, strong in malt and increasingly becoming stronger in stout. This is the result of years of investments in good brewing facilities and in the people who run them."
According to Mr Vervelde, 2012 was a year marked by both challenges and excitement for Nigerian Breweries. While energy costs increased and security became an issue in some areas of the country, the year also saw the incorporation into the Heineken fold of Life Breweries Company and Sona Systems Associates. "These mergers were successfully concluded and have now run a full cycle."
Mr Vervelde is also happy to report that some of Nigerian Breweries' premium brands received a welcome market boost through well-orchestrated re-launch programmes. "Riding the coattails of this effort, we continue to reap the benefits of the company's expanded geographical footprint and the marketing innovations it introduced. Consequently, we enjoyed impressive growth in volume and revenue whilst consolidating our market leadership position in the brewed segment of the beverage market."
Challenges
Nigeria faces a number of environmental and sustainability related challenges. Population growth, increasing youth unemployment and growing insecurity are forcing businesses to adapt the way in which they operate. "As a leading company, we remain resolute in setting the pace for our industry by continuously evolving our processes in a manner that responds appropriately to the changes around us and delivers superior quality and results. We also try to optimise efficiency in resource usage."
To overcome challenges and help build a better tomorrow, the company introduced a comprehensive plan for action – Brewing a Better Future. "We want to be the world's greenest brewery company and have set out clearly defined goals to see that ambition realised. We achieved improvements in key performance indicators on water, electricity and thermal energy consumption. The newly-acquired breweries still lag a little behind but we are now getting them up to speed. We have also embedded green fridges as part of our purchasing criteria and ensured that the company's suppliers sign up to the Supplier Code. So far many have committed to abiding by our values."
Mr Vervelde also draws attention to the recent introduction of two new sorghum hybrid seed varieties, product of Nigerian Breweries' research and development efforts. These now fully registered and licensed seeds promise to quadruple yields, dramatically improving the livelihoods of farmers. "This, we hope, will empower local communities, stimulate local economies, reduce costs and ensure supplies while lowering our carbon footprint. Everybody wins."
Nigerian Breweries has a long-established policy of only using natural ingredients, preferably sourced locally, for the elaboration of its products. The company is also committed to encourage responsible behaviour and moderation among all consumers towards its alcoholic beverage brands. "Over the years we have demonstrated our capacity to lead the industry and win with Nigeria. Now, we are ready to explore emerging opportunities in our collective march to help transform the society", concludes Mr Vervelde.
Bio
Mr Vervelde joined Heineken in 1984 and has held senior management positions across many Heineken Operating companies across the world. Having managed the Heineken brand in 1986, he was moved to Rwanda as Heineken commercial manager in 1990. In 1993, he was appointed service manager for Heineken Netherlands before moving to Heineken Bahamas for a three year stint as general manager in 1995. In1998 he once again returned to the Netherlands as deputy director for Heineken Africa and Middle East.
Mr Vervelde became regional president for Heineken Africa & Middle East from 2002 to 2003. Under his stewardship Heineken invested over EUR350 million in the Greenfield brewery in Ama in Enugu State, Eastern Nigeria. In 2003, he was appointed GM for Heineken Ireland. Three years later, in 2006, he was made managing director for Heineken Caribbean & Central America. He was appointed MD/CEO of Nigerian Breweries in 2010.
He is the president of the Beer Sectoral Group of the Manufacturers Association of Nigeria (MAN). He also serves as Director of the Nigerian Economic Summit Group.
---
Tags assigned to this article:
nigeria
---
You may have an interest in also reading…
Banking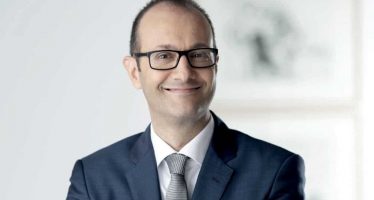 The Principality of Liechtenstein and its financial centre take a holistic approach to sustainability, aligned with the UN's Sustainable Development
Sustainability
Former governor Muhammad Halim Fidai of the Wardak Province in Afghanistan is not impressed with the way his country is
Corporate Leaders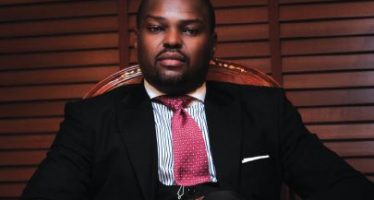 True leadership is often characterised by the capacity to translate strategic vision into reality and thus attain the positive impact