Jensen Huang: Is the Matrix already here?
Nvidia CEO and founder Jensen Huang sees the world differently — and believes we soon will, too. Report by TONY LENNOX.
Fortune-tellers are old hat. If you want to know about the future, listen to Jensen Huang, the flamboyant chief executive of the Nvidia Corporation.
Silicon Valley has always been pushing the frontiers of science — and the progress of AI is stunning, says the 59-year-old Taiwanese-American billionaire. Jen-Hsun Huang, to use the traditional spelling of his name, believes scientific advances of great magnitude are about to forever change the world.
"AI has jumped to warp speed," he says. "It is racing in every direction; communications, architecture, learning strategies, new industries, all at the same time. It is the most powerful technological force of our time. For the first time a computer can write software by itself, that no human can, and achieve results that are quite spectacular."
Nvidia, the company Huang founded in 1993, is at the forefront of this revolution, and the man himself is, according to colleagues and competitors, a visionary. His personal wealth is estimated to be more than $5bn, but he lives relatively modestly. He drives a Tesla, prefers a leather jacket to a business suit, and sports a tattoo of the Nvidia logo on bicep.
The professional respect Huang has earned has a lot to do with his foresight. He has anticipated the winds of change in the fast-moving world of hi-tech, and created the most valuable computer chip company on the planet.
Jen-Hsun Huang was born in a small coastal town in Taiwan in 1963. When he was nine, his family moved to Oneida, in Kentucky, where he anglicised his name and attended a local Baptist School. His teachers were astonished by his intelligence and work ethic.
The family later moved to Portland on the west coast, where Huang attended high school before studying electrical engineering at Oregon State University. It was here that he met his future wife, Lori; they have two children. Huang went on to earn a Master's from Stanford University — and years later, donated $30m to build the Jen-Hsun Huang School of Engineering Centre.
In Silicon Valley, he worked first for LSI Logic, a micro-processor business, before joining computer components firm AMD. In 1993, he founded Nvidia. His single-minded approach to business is illustrated by his insistence that the new company concentrate on a niche market — building computer chips to create stunning graphics for video games.
When Nvidia went public in 1999, he recognised an opportunity to take the company in a different direction. The firm began creating chips to support AI applications for autonomous vehicles, robotics, drones and other hi-tech tools.
Under his leadership, the company grew — despite the occasional set-back. At the height of the 2008 economic downturn, he famously reduced his own salary to one dollar. The company survived and flourished through acquisition and expansion. In 1999, Jensen Huang was named Entrepreneur of the Year, and in 2019, best-performing CEO in the US. In 2018 Time magazine included him in its list of the 100 most influential people on the planet.
Huang's vision of an AI future began with his determination to create the "brain" for fully autonomous vehicles. He quickly built relationships with some of the biggest automobile companies in the world, including Audi, Mercedes-Benz, Jaguar Land Rover and Toyota, among others. But his ambitions go further: he wants to bring AI to "everything with an on-switch".
Nvidia hosts an annual GPU Technology Conference, and Huang, in a video presentation for the event, spoke enthusiastically about the Omniverse. This ambitious project is to create a detailed virtual world "down to grassroots level" where new tech can be tested.
Nvidia CEO Jensen Huang believes that creating a digital copy of the planet will provide simulation capabilities for industry, city planning, and autonomous machines — a practice ground for robots and humans which, he believes, will improve our experience of the world.
"Within 10 years, you won't be able to tell the difference between the real world and the virtual reality world," he predicts.
The Matrix may be here sooner than we think.
---
You may have an interest in also reading…
Corporate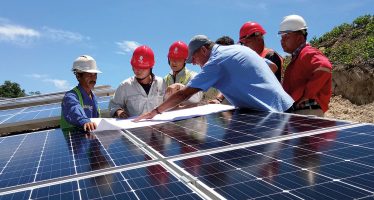 A strong focus on green and sustainability and to provide environmentally-friendly and cost-effective alternative to conventional power plants has always
Middle East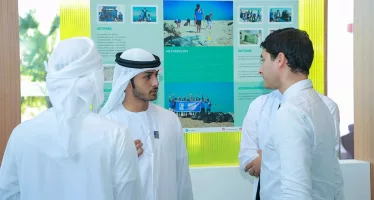 The Environment Agency – Abu Dhabi maintains its focus on conservation, species reintroduction, monitoring and protecting marine and air quality,
u4673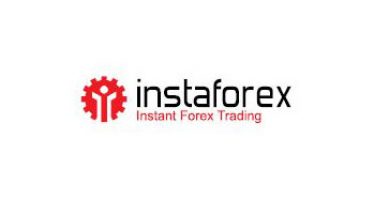 Today there are lots of brokerage firms on the forex market. The lion's share of them are small dealing centres