Marc Langenbrinck, Mercedes-Benz Schweiz CEO: Finding and Keeping the Exact Right Competitive Angle
Mercedes-Benz is enjoying a great run. Its cars have set new sales records in Switzerland, Spain, Belgium, Portugal, and Poland – and elsewhere. In fact, the iconic German carmaker just reported its 60th consecutive month of record sales. Last year, the company did particularly well in Asia, registering double-digit growth in key markets such as India (+25.7%) and China (+18.6%).
Mercedes-Benz Schweiz CEO Marc Langenbrinck may also smile as his brand reigns supreme in the country's highly competitive luxury car segment. It is now also the country's second best-sold brand by unit. In 2017, Mercedes-Benz Schweiz reported a massive 12.1% increase in its unit sales, gaining considerable market share by units sold.
Sitting atop a vast dealer network that exudes a corporate culture of excellence, Mr Langenbrinck notes that his "the-best-or-nothing" approach has proven successful: "We not only put in plenty of hard work, but also possess the agility, expertise and, indeed, the passion to deliver on our promises."
The days of salespeople preying on unsuspecting customers who had strayed, inadvertently or otherwise, into a showroom are definitely – and thankfully – gone. Today's dealers are professionals who thrive on the quality of their product and – as the customer-facing end of a vast and complex organisation – are charged with keeping up the company's enviable reputation as the purveyor of superior mobility products. The change entails much more than use of business-speak: it includes finding the exact right competitive angle and fitting the product to the customer – rather than the other way around.
"I am convinced that we are not only a car brand, but a company driven by an agile corporate culture that keeps us ahead of the competition and right on the edge to best serve our customers." Mr Langenbrinck points out that few others can match Mercedes-Benz' extensive and well-diversified product portfolio: "We are able to deliver tailor-made solutions for any mobility need – one of the numerous reasons why we became the number one luxury car manufacturer not only in Switzerland but worldwide."
With a corporate culture centred on purpose, passion, and power, Mercedes-Benz smoothly and almost imperceptibly accelerates as it plots a course forward. The company is justifiably proud to be the only European brand included in the top ten of the prestigious Best Global Brands ranking compiled annually by Interbrand, the world's largest brand consultancy. Even more impressively, Mercedes-Benz does not need to appeal to gimmickry to make it to the top and stay there. The carmaker has received ample praise for its marketing strategy, driven exclusively by the quality of its cars.
"I am delighted that we found many new customers who have discovered – and realised – their passion and dream to drive a car with a star. I would think that we reflect the 'zeitgeist' of most target groups and meet their highest expectations with regards to design, top-notch technology, and customer centricity. Our brand represents modern luxury, pioneering spirit, and excellent quality. This enabled Mercedes-Benz Schweiz to sell over 25,000 units in the Swiss market in 2017."
Switzerland is the only market besides Germany where Mercedes-Benz has launched a pilot programme to deploy its fully-electric eActros trucks. The vehicles participating in the trial fall into the 18 to 25 tonne range and boast an autonomy in excess of 200 kilometres. A number of premier logistics companies have already signed up for the programme and submitted glowing reports. Mercedes-Benz is also close to introducing its eCanter light-duty truck, the eSprinter van, and Citaro – an electric city bus.
On the cutting edge in both the passenger car and truck segments, Mercedes-Benz and its Swiss subsidiary are facing the future with full confidence that, whatever shape the transition to electric mobility takes, the brand will continue to dominate the luxury car segment it has ruled since time immemorial. Worryingly – for its competitors – Mercedes-Benz has now ventured outside its traditional territory to claim a major share across all segments of the car market – including the lower end where its application of superior technology, meticulous attention to detail, and automotive finesse is rewriting the rules and democratising access to a car with a star.
---
---
You may have an interest in also reading…
Editor's Picks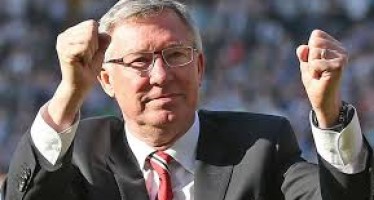 Becoming the most successful and admired manager in the history of British football is no mean feat by any standard.
Europe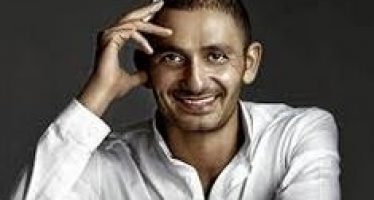 Fragrances from the Past Though born in France, celebrated perfumer Francis Kurkdjian has remained in close touch with his Armenian
Asia Pacific
Dr Mohamad, an active man despite his 86 years, tends to lecture Europe on money matters. As a national developer