Ian Fletcher, IBM: New Retail – Reimagining the Shopping Experience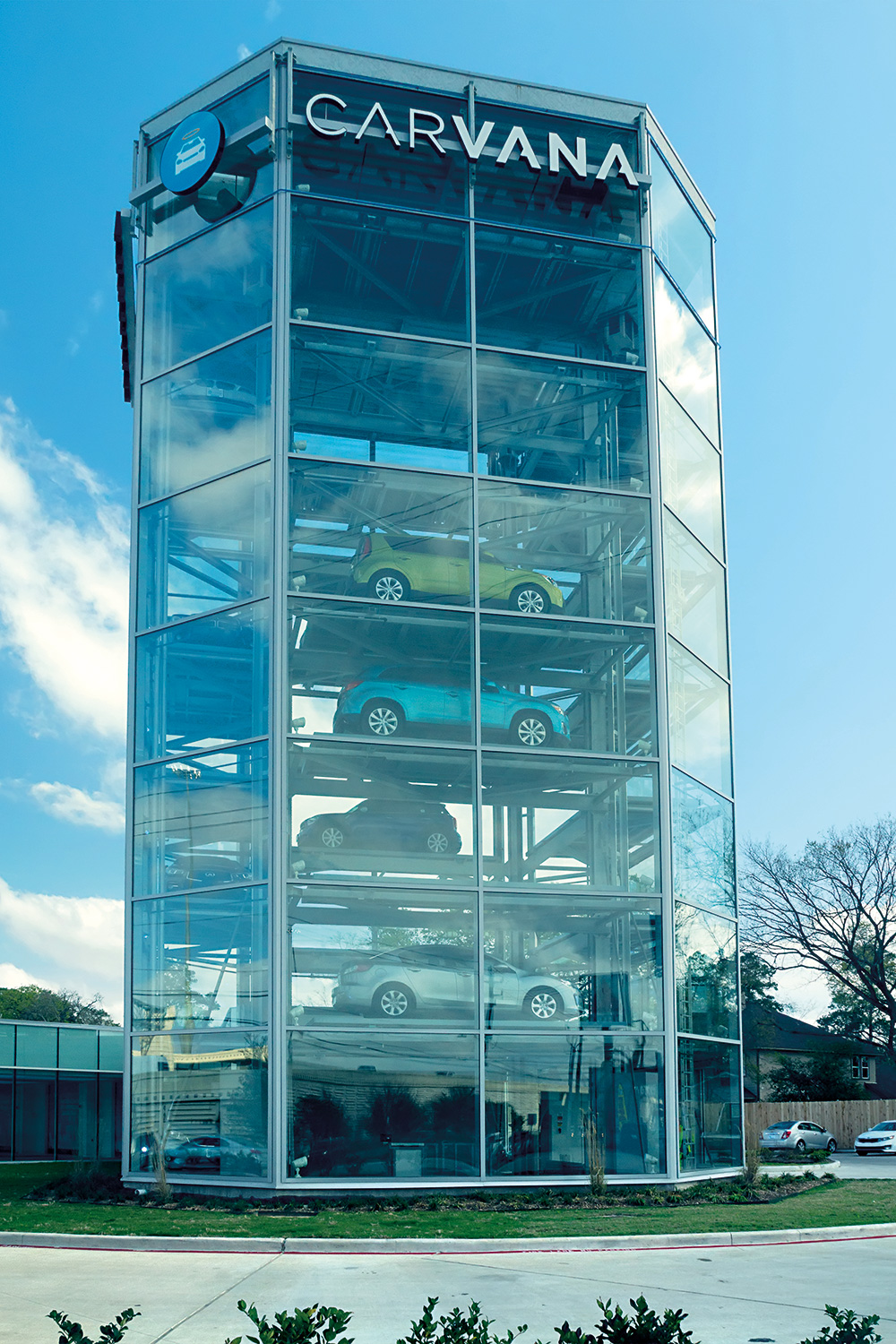 We live at a critical inflection point in history, where the convergence between our physical, digital and biological worlds are accelerating at an unprecedented rate.
This is particularly evident in the case of the retail industry, which has been forced to rethink its engagement approach, resulting in the creation of new platform-based business models that monetise a company's data assets, leverage the surrounding ecosystem and improve the customer experience. This is referred to as New Retail, and it is transformative in nature, enabling increased customer personalisation – if not individualisation – by allowing consumers to tailor their shopping experiences.
New Retail represents more than just the digital transformation of the High Street; it is a prerequisite for an immersive culture of engagement in a new data-led, on-demand economy.
The Business Challenge
The traditional high street economy has been in decline, relative to retail e-commerce growth by players such as Amazon and Alibaba.
We've all witnessed the shift in shopping behaviour from the physical to online, forcing some shops to close and malls to rethink the way they attract customers. This economic change has come about through a combination of factors:
weakness in consumer spending due to income pressures
the rise of e-commerce and digital disruption from the online giants
a change in demographic behaviour
changes in buying culture from "things" (products) to experiences.
If the retail industry is to fight back, a new approach is required: one that integrates a complete customer experience. If we erase the lines between mouse-click and bricks and mortar, and reimagine the experience that consumers actually seem to want, we can create something that is immersive and engaging, driving brand advocacy.
Smiling assassins or saviours?
It is with some irony that the organisations that previously disrupted the physical world with their online offerings are now seeking to enter, and even dominate, the physical markets – with some radical new value propositions.
Estimates show that around two-thirds of leading e-commerce brands have opened physical spaces in the past three years. These businesses are turning the physical and digital models upside-down, looking at the problem through customers' eyes, while capitalising on technological advances in areas such as data, artificial intelligence and virtual reality. It's possible that those disruptors could actually become tomorrow's high street saviours.
Amazon recently strengthened its hold in the $750bn grocery market by purchasing Whole Foods Market for $13.7bn. Amazon has not stopped there, and has been experimenting with new formats like Amazon Go – the checkout-free store concept, where shoppers use their Amazon Go app to be automatically charged for whatever products they carry out.
Online car dealership Carvana recently launched a first-of-a-kind, fully-automated, coin-operated car vending machine, creating a better consumer experience using technology, robotics automation and forward-thinking design. Traditionally, brick-and-mortar dealerships often leave a lot to be desired from a customer-engagement standpoint, focusing on the features and benefits, selling inflated finance and the hard close. Today's consumer demands a far more interactive experience, with greater choice, brand variety and options for personalisation – all now available online. Carvana's Car Vending Machine dispenses cars originally purchased online to customers through a fully-automated process, cutting out the dealership sales process and improving the overall experience.
Another organisation not only embracing New Retail, but rewriting the rules, is Alibaba, which recently launched its first Fashion Artificial Intelligence (AI) concept store in Hong Kong. The initial experience relies on creating a feeling of familiarity – the physical elements – to enable a smooth transition and draw consumers into the new concept. The store looks like any other fashion store, with neat racks of clothes and shop assistants on hand. The second experience element is concerned with engagement, with consumers being treated to a more immersive experience by integrating the physical and the digital, merging the offline with the online.
In Alibaba's case, the digital experience starts when shoppers are provided with the opportunity to check into the store via their mobile device or, if they prefer, facial recognition. All items in the store are tagged with radio-frequency identification (RFID). As the shopper selects items, they are virtually displayed in a Smart Mirror. This provides a new visual experience to help the consumer look at different sizes, colours and accessories, facilitating personalised mix-and-match options to complete an ensemble. Customers then add their chosen items to their virtual shopping cart and the items are delivered to the fitting room.
A special feature is virtual assistance on your style preferences. AI becomes your new best friend, and enables staff to become more like personal shoppers, working with the aid of technology. When the visit is complete, the shopper can choose to take the items home or place them in an online shopping cart for delivery. The subtle integration of underlying technology provides the consumer with the ability to leverage voice and facial-recognition, augmented reality and deep learning. What makes this whole New Retail approach unique is the ability to personalise the experience.
Realising the benefits
From a business-efficiency perspective, virtual selections help the store maintain and track inventory through real-time analytics, which in turn is fed back to the thousands of business partners throughout the supply chain. The collaborative elements and sensory devices are helping businesses understand lifestyle behaviours, preferences, buying patterns and the propensity to buy.
The real business opportunity, however, is the ability to leverage the phenomenal investment in a platform. These platform business models build trust and "stickiness," to keep customers coming back, encouraging brand engagement, widening the appeal and providing the gateway into new collaboration. Commercial benefits can be realised by monetising the platform asset, providing access in exchange for shared data. This provides a ready-made vehicle to attract a completely new set of retailers and sellers who want to open the market to wider audiences.
The next logical step is for retailers to migrate towards a new biological, sensory experience. The Internet of Everything will be the catalyst for this transformation, connecting bodies with supply chain through wearables, augmentation, virtual reality and "smart mirrors" acting as an interface from our homes. A Japanese retailer, Zozo, recently created a concept using a polka-dot suit to bring custom-fit clothes to the world.
Zozo sends out its Zozosuit to the consumer. The suit is covered in more than 300 stretchable markers that the Zozo app reads to determine detailed body measurements. Algorithms process all the data to determine a perfect fit. The possibilities for the sensory market are endless, and by using more advanced forms of personal data elements – such as biometrics and body scanning – retailers can take the interaction to another level altogether. This next evolutionary step will facilitate new business-model opportunities, moving the industry towards "real-time" or "just-in-time" manufacturing for a data-led, on-demand economy.
Conclusion
As we head into the Fourth Industrial Revolution, physical, digital and biological worlds are starting to converge. If retailers are to survive and thrive, they must embrace the change and come up with new methods of engagement. The industry must design integrated experiences that incorporate multiple channels, reduce complexity, focusing on individualisation. If experience is king, then curation is queen.
New Retail consumers are likely to demand a more variable set of offerings and will be more open to new ideas. Technology is – and will continue to be – an integral part of the experience, and should be harnessed to gain deeper insights into consumer choices. The future is Human plus Machine – with data, AI and perpetual innovation being the lifeblood of every organisation.
This game changing approach represents the opportunity to reinvent business models, open new channels, and reimagine practically everything.
About the Author
Ian Fletcher was educated in the UK, building a successful career in IBM Global Services. With over 30 years' experience in technology and business consulting services, Ian leads the IBM IBV C-suite Study for MEA. Ian also runs IBM's thought leadership programme, advising clients on business transformation and strategy. Ian specializes on the impact of the Fourth Industrial Revolution and, in turn, its impact on the C-suite and society.
About IBM
IBM is a leading cloud platform and AI solutions company. It is the largest technology and consulting employer in the world, with more than 380,000 employees, serving clients in 170 countries.
About IBM Institute for Business Value
IBM Institute for Business Value, part of IBM Services, develops fact-based strategic insights for senior business executives.
---
You may have an interest in also reading…
Sustainability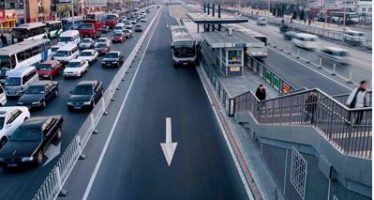 With careful design, the same development projects that improve communities, save lives, and increase GDP can also fight climate change.
Brave New World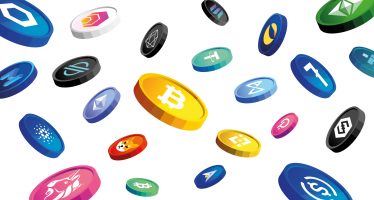 The dig is impossible to resist. On Thursday, tether – the world's biggest 'stablecoin' – briefly became untethered from its
North America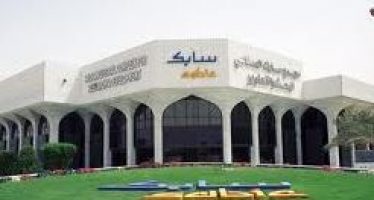 The Saudi Basic Industries Corporation (SABIC) has signed an initial agreement with Massachusetts Institute of Technology (MIT) in the United