Banking CEOs Tell IBM What is Essential In A Post-Pandemic Reality
"Uncertainty is the new normal" as reminded by Kristalina Georgieva, chairperson of the IMF, during her CNN interview in late 2019. The pandemic outbreak has been the most unfortunate realisation of this awareness. Growing uncertainty has been affecting people's health and job safety. A globalised society was forced into periodic and geographical lockdowns. The value chains of interconnected businesses were suddenly disrupted. At the same time, the planet continuous to face an existential threat due to protracted environmental damage.
The last year has been a moment to take stock in an entirely new way. Whether COVID-19 impacts subside from here or persist, 2020 served as a dramatic inflection point. Never before has the entire planet reconfigured its behavior simultaneously, participating in lockdowns, quarantines, and enforced social distancing. For businesses and governments, the implications have been extreme, with assumptions and plans radically altered. From Asia to the Americas, the status quo has evaporated both within and across industries. The future is murkier than ever – yet presents both new opportunities and new risks.
To better understand this singular moment, the IBM Institute for Business Value (IBV) launched its most extensive Chief Executive Officer (CEO) research project ever. Building on almost 20 years of C-suite studies, the IBV gathered insights from more than 3,000 CEOs and the most senior public sector leaders across the economy and around the world, supplementing its own deep expertise with that of Oxford Economics, a leader in global forecasting and quantitative analysis. In addition, IBV hand-selected two dozen CEOs for extensive, exclusive interviews that delve into the mindsets, themes, and challenges that top leaders are grappling with right now.
What was learned is truly insightful. From emerging expectations around remote work to accelerated technological adoption, the leading practices of yesterday and requirements of tomorrow are far from aligned. The central, overarching question of this new era: what will it take to be essential – to customers, employees, community, and investors? The participating CEOs emphasized almost uniformly that focusing on the sharpest edge of their businesses, what differentiates their organizations and delivers the most value, has become the overarching imperative. Out of the chaos has come clarity: get rid of diversions and indulgences, root out "tradition for tradition's sake," and exploit distinctive advantages. This applies externally, in products and services, as well as internally. Who is essential to your organisation, and what is essential to the operation of your business? The IBV conversation with global CEOs also unveiled that a retrenchment – focusing on the basics – may be equally as important as we move beyond the COVID disruption into whatever comes next.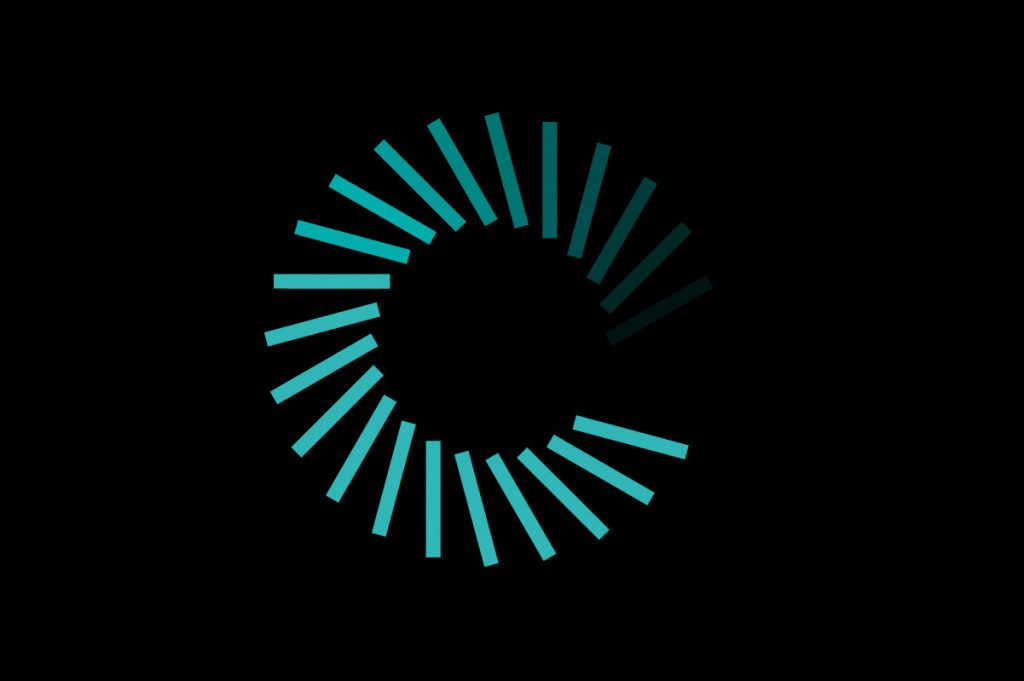 Almost 300 CEOs of banking and financial market institutions participated to the 2021 CEO Study. In particular, CEO Piyush Gupta of Singapore-based DBS Bank explained IBM that "If you can embrace agile setups, experiments, and constantly nurture a learning culture, then you become adaptive and nimble, which means you can respond a lot more quickly to opportunity and changes in the environment." Looking ahead, banking CEOs recognize like never before the importance of purposefully preparing for changes -whether driven by competition, government, or external events – and having an infrastructure that can adjust rapidly. The challenge often lies in identifying the clear impact of agile initiatives, while in some cases, even "agile chaos" has resulted. Therefore, agile ways of working need to be more purposeful. They should include a clear focus on business outcomes and guidelines that indicate where innovation will lead to essential next-level advantages – so that agile initiatives result in material, valuable changes and real-world impact.
Banking and financial market CEOs revealed to IBM where they are focusing their thinking and decision-making going forward, which can be summarized into a set of top concerns, the identification of business priorities to face these concerns, and the clear awareness of business and technology enablers to gain effective agility operating under growing uncertainty.
First, bank CEOs recognise they must continue to deal with the pandemic fall-out as economies open up. Strategic business decisions are informed by changed market reality and macroeconomic conditions especially in Europe and North America. On the one side, there is not yet clear evidence about how much damaged was done into the economy and the resilience of businesses and families. On the other side, accelerated digital competition and broader adaptation of society to mobile interactions is reshaping market reality, and exposing traditional institutions to the need of adjusting their business models faster than ever to the digitisation of financial services. At the same time, CEOs across Asia are paying renewed attention to recent regulatory intervention at the intersection between business and technology, as epitomised by People's Bank of China call to ring-fence the scope and breadth of fintech innovation by suspending Ant Group's IPO in late 2020.
Second, bank CEOs reflected on what it takes to address uncertain market and macro-economic conditions. They clearly indicated the necessity to develop and strengthen the ecosystem of partners to access new banking and non-banking capabilities "as a service" faster and cheaper on hybrid cloud platforms. Opening the innovation box to the cloud-based contribution of partners and complementors becomes business critical to gain speed, while staying adaptive and nimble.
Third, they identified the need for resolution of emerging cyber risks as a key business enabler to tackle the challenges of accelerated digital adaptation, remote working, and borderless interactions. As banks open their technology and business borders, the recent wave of ransomware attacks to adjacent industries reveals that the "security entity" is not the firm anymore because cybersecurity spans outside bank borders into the ecosystem of partners. Therefore, bank CDOs do recognise that cybersecurity solutions are clear business enablers, and that protecting the weakest link in the ecosystem is crucial to fast-track trusted innovation on cloud platforms, competing and successfully addressing the growing uncertainty of market and macro-economic conditions.
Finding what's essential – the sharp edge of the knife for an enterprise – this is the priority. Transformation is never complete, especially for an ambitious company committed to avoiding complacency and any self-delusion that its market position is automatically secure. "You are not going to be perfect," says Fernando González of CEMEX to IBM. "Part of the investment is not going to pay off. But it doesn't matter. You try to understand what is not working properly, you stop doing that, and you focus on what you think can really pay off." 
Access the 2021 CEO Study and more IBV research on IBM.com/IBV
About the Author
Paolo Sironi is the Global Research Leader in Banking and Financial Markets at IBM, Institute for Business Value. He is senior advisor for selected global accounts, assisting service teams in Board-level and C-level conversations about business model adaptation in platform economies. Paolo founded the German start-up Capitects, then acquired by IBM, and directed the quantitative risk management department of Banca Intesa Sanpaolo. He is one of the most respected Fintech voices worldwide and co-hosts the European edition of Breaking Banks podcast. He is celebrated book author on digital transformation, quantitative finance and economics, and keynote speaker at major international events.
Website: thePSironi.com
---
You may have an interest in also reading…
Europe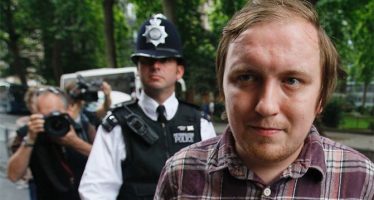 Veteran protester, sometime anarchist, stand-up comedian, and expert pie handler Jonnie Marbles, officially known as Jonathan May-Bowles, talks to CFI.co
Europe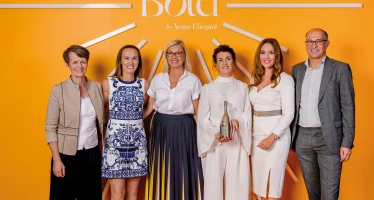 Dr Antonella Santuccione Chadha, co-founder and pro-bono CEO of the Women's Brain Project, wins the prestigious Veuve Clicquot Bold Woman
Technology The pandemic has negatively affected enterprises in many ways — but it has also accelerated digital transformation in Taiwan's activity