Rainmaker: Revolutionary Water Supply Solutions That Are Needed Now More Than Ever
Across our entire planet, less than three percent of water is fresh. Of this, only 0.5 percent is accessible — and much of it has become contaminated by pollution and untreated wastewater.
The reality is that over two billion people around the world do not have access to clean drinking water, and more than three billion do not have access to handwashing facilities — in the midst of a pandemic. If water supply solutions are not implemented swiftly, by 2030 nearly half of humanity could be living with severe water stress.
Rainmaker Worldwide's mission is to help solve the global crisis by providing economical, scalable and environmentally sustainable solutions through innovative technology. Following a Water-as-a-Service (WaaS) model, Rainmaker is disrupting the water industry's traditional responses to our planet's most pressing problem.
Rainmaker Worldwide Inc (OTC: RAKR) is headquartered in Peterborough, Canada, with an innovation and manufacturing centre in Rotterdam, Netherlands. Rainmaker was formed in 2014 to finance and commercialise patented technology and to consolidate the assets, intellectual property, and executive management expertise of Dutch Rainmaker BV.
Dutch Rainmaker was founded by Piet Oosterling as a technology company focused on delivering decentralised solutions to world regions affected by water scarcity. Its original technology was developed in 2008 and was continually improved in operation and design.
Oosterling recognised that traditional supply methods were not sufficient to meet the increasing global demand for clean water, or relieve the related stress. Traditionally, drinking water has been drawn from lakes and rivers. Where these sources do not exist, options have been limited to drilled wells or harvested rainwater. The former can run into issues of groundwater pollution, and the latter can be victim to unpredictable precipitation.
Regions that cannot rely on these methods look to other options, such desalinating seawater or purifying polluted water. But traditional purification technologies are primarily only feasible in large, expensive installations suitable for municipal water systems. In other cases, communities turn to bulk water delivery, which is costly and damaging to the environment.
Rainmaker's industry-leading technology has been developed in two categories: Air-to-Water (AW), which harvests fresh water from airborne humidity; and Water-to-Water (WW), which transforms seawater or polluted water into drinking water. Because of the operating efficiency of its technologies, Rainmaker can provide customers with clean water at a cost competitive with — or better than — traditional alternatives. The compact systems for AW and WW enable decentralised deployment: clean water is produced directly at the consumption site, with no expensive piping or truck transport. AW and WW units can be powered by solar, wind or grid electricity, and can produce up to 20,000 (AW) and 150,000 (WW) liters per unit, per day. The technology uses no chemicals, produces a low carbon footprint, and projects are modular, and easy to scale-up.
Rainmaker's Air-to-Water in particular has caught the attention of the global water industry. AW uses a turbine to force air through a heat exchanger; the air is then cooled just below dew point, and condensation takes place. The harvested droplets are collected for post-production treatment to ensure it meets drinking water standards. With few competing technologies that can produce water at the same scale, Air-to-Water is a modern solution for remote and desperate communities as well as industrial, agricultural and commercial applications. It reduces the amount of water extracted from the Earth, and limits damage to ecosystems.
Compared to the few existing atmospheric water technologies, Air-to-Water provides:
Lower cost
Lower carbon footprint using renewable energy sources
Versatility of energy input as a direct power source
Rainmaker's Water-to-Water system, classified as Thermal Membrane Distillation, does not use chemicals or pass feedwater directly through a filter. WW separates water from all other substances — waste, chemicals, or salt — and passes it through a membrane in vapor form. This is much more efficient than Reverse Osmosis (RO), used by other companies, where water containing dissolved salts and other solids pass through the membrane.
Water-to-Water's advantages over other water-purifying technologies:
Energy consumption is comparable to other Membrane Distillation technologies
Large feedwater capability, unlike RO which struggles with feedwater variation within each unit
Extremely high water recovery rate. In RO processes, 30-50 percent of feedwater does not get converted
Less discharge at the end of process
Lower carbon footprint than competitors
Over years of invested R&D, Rainmaker has networked with prospective customers. Their feedback addressed the logistical and financial barriers that were impeding the purchase of water technology. In 2018, Rainmaker realised that it must transition from a product-sales focus to becoming a WaaS provider.
Restructuring their business model was a major undertaking. In January 2020, Michael Skinner was appointed CEO to lead the company through this strategic shift. Rainmaker now provides clean water for a competitive per-liter cost, eliminating large CAPEX and regulatory obstacles previously borne by the customer.
Skinner has successfully built a strengthened executive team, secured large WaaS contracts and acquired strong investor relationships. Most recently, he is leading Rainmaker into a merger agreement with Sphere 3D (NASDAQ: ANY), expected to close by the end of 2020, which presents tremendous growth opportunity for Rainmaker and shareholders.
This year's momentum has propelled Rainmaker to increase its reach to water-stressed communities on a global scale. "The water market is long overdue for an affordable clean water solution that does not damage the environment and has the ability to be a long-term solution for water scarcity," says Skinner. "Rainmaker's technology and Water-as-a-Service model is what our world needs — now more than ever."
To learn more, visit rainmakerww.com
---
---
You may have an interest in also reading…
Technology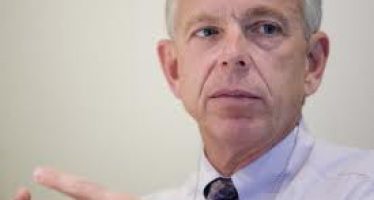 Big numbers don't scare Lowell McAdam. The Verizon CEO, sitting atop the largest US telecom provider, in September raised almost
Corporate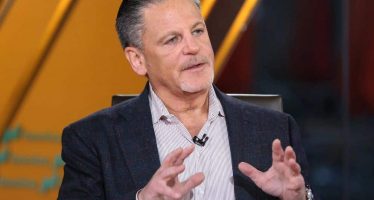 Family's philanthropy and drive unhindered by health and legal challenges American businessman Dan Gilbert has always had a vision to
Corporate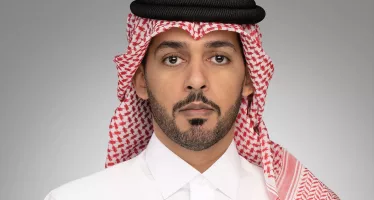 Qatar Insurance Company's group management shows leadership flair with ESG initiatives and a focus on client-centricity. Despite soaring inflation, geopolitical