Pollen Street Capital – All Players are Part of the Solution: Proceed with Purpose to Maximise ESG Impact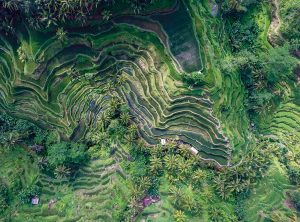 Pollen Street Capital is a purpose-led asset manager whose overarching purpose is to deliver long-term sustainable performance through frictionless financial services.
That means commitment to actions that generate positive impact for investors, people, portfolio companies and wider society.
As stewards of capital, asset managers are uniquely positioned to power change through diverse areas: funding green alternatives for homes and transport, accelerating financial inclusion, and helping to drive diversity and inclusion in the businesses they support. Gone are the days when ESG fell squarely on the shoulders of largest corporates; all players must now be part of the solution.
Private capital finance can function as the rails to guide the train of positive change. Pollen Street Capital MD Lindsey McMurray says her firm believes in the potential for positive impacts that investment and support can have. "Our experience gives us a unique insight into the challenges facing businesses," she says. "We're in a position to use that experience to help drive positive impact — not just in how we invest, but also through the support we give to our portfolio."
Support is provided through the Pollen Street Capital Hub initiatives, through which portfolio-wide issues can be addressed and solutions developed for common opportunities. In particular focus is the advancement of ESG considerations for positive impact.
Hub director Alison Collins says Pollen Street's experience has helped to build a set of consistent, practical steps to help social businesses achieve positive outcomes. "Whether you're a firm's ESG champion, a board member or CEO, there are some practical actions that can amplify the positive impact of your business and drive forward an ESG agenda," she says.
1. Elevate the Discussion
There's a responsibility to bring ESG considerations to board discussions — and beyond. "In setting up an ESG programme, it's important to set the tone from the top," says Collins, "and to create a sense of purpose and guiding principles. As with any change in a business, culture is key." Senior sponsorship is crucial to empower employees to "own", and run with, ESG projects.
ESG is not a tangential exercise, but part of responsible and sustainable business operation. "When ESG is integrated into the DNA of a business and aligned with the strategy, teams are better placed to understand and drive progress towards a core mission."
2. Create a Common Language
Not everyone is familiar with the vocabulary of ESG and its relationship with asset management. Take the time to discuss what ESG means for your business, and how it can generate impact for the environment, on emissions and the carbon footprint across a company's operations. Address resource management and propositions that address climate change, such as green mortgages.
Examine how a company manages its relationships with employees, suppliers, customers, and the community. Issues include employee health, wellbeing, and engagement; diversity and inclusion, supply chain standards, Human Rights, customer and product responsibility, and local communities and charitable support.
Governance deals with effective controls and risk management, business ethics (including anti-bribery and anti-corruption measures), board diversity and structure, and data privacy and security. With a common understanding of topics specific to the business, a structure can be created to better guide your efforts.
3. Focus on the Impact
With the increasing focus on ESG, the challenge is not in demonstrating its importance, but in helping the businesses align behind their impact areas.
Every business is positioned to tackle a specific set of issues, and should define broad sustainability objectives that link to strategy and values. And these should align to the UN's sustainable development goals.
When Pollen Street Capital onboards a new business, impact areas are mapped-out with a focus on sub-sector, customer base and value proposition, strategy and team expertise.
Businesses should map the areas where they can have most impact: core competencies, stakeholder priorities, and overall strategy and growth goals.
4. Get the Basics Right
Once ESG strategy has been addressed, create an action plan with initiatives to deliver tangible outcomes and address any identified gaps. Setting and communicating an ESG policy could be an initial step.
5. Support with the Resource it Deserves
ESG impact requires correct resourcing, such as a dedicated team. But the crucial element is to ensure that employees feel supported to focus on ESG impact areas, from reporting and carbon-reduction initiatives to charitable programmes.
ESG is not a topic that falls entirely under the umbrella of a single team; it is fundamental to every role. A cross-functional working group and engaged staff play important roles. Championing the ESG agenda helps to embed the approach and drive projects forward.
6. Use the Community to Share Best Practice
Private equity firms help businesses through experience and expertise. Firms across industries are faced with common problems — but those that are supported by active managers don't have to start at square one.
The Pollen Street Capital Hub enables knowledge-sharing across the portfolio to accelerate thinking and turn intentions into actions. Make use of networks to access best-practice, acquire recommended suppliers, and give navigational support through the complex regulation and reporting requirements.
7. Going Beyond Reporting
All too often, ESG is seen as a tick-box exercise — but over-focus on reporting can move attention away from real impact. Minimise the reporting burden by highlighting the work the business does — and maintain focus on strategically important impact areas.
Create structured, easy-to-understand reporting frameworks, supported by a knowledgeable asset-management team. Remove the notion that ESG is all about reporting.
Show people that their actions matter; be proud of their successes. Spreading good news encourages employee engagement and accelerates impact with others tackling similar issues.
---
Tags assigned to this article:
ESG
---
You may have an interest in also reading…
Finance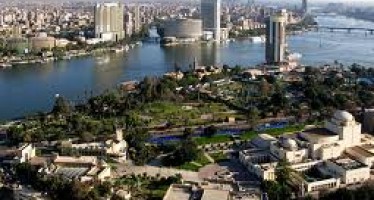 Hamada Mohamed, a taxi driver, is married with a 3 -year-old boy, and expecting a new baby in the coming
Sustainability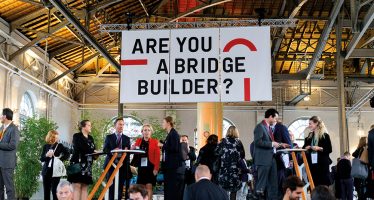 In 2020, to mark its 75th anniversary, the United Nations have initiated UN75, the largest and most inclusive global conversation
Asia Pacific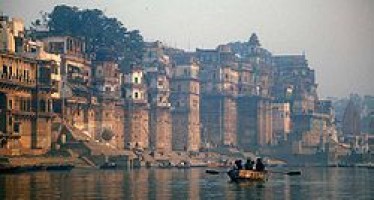 For good governance to fully contribute to and enable sustainable development, it needs an institutional framework through which sensible policies