AVEVA: Software is the Key to Sustainable Industries
Digital thinking and data-led operations will accelerate the drive to net-zero and a decade of action.
By Peter Herweck, CEO of AVEVA
The world is on the cusp of transformation to sustainability. Global leaders are faced with a golden — but finite — window of opportunity.
Climate change effects have accelerated and are already impacting countries across the globe. But as international players look to address energy efficiency and emissions, targeting sustainability has shown itself to be an important lever of global growth and innovation. Making the most of these tools can help us meet the challenges — and bring about a new era of energy and resource efficiency.
The UN has declared the 2020s as the decade of climate action. Without immediate efforts, at scale, we will miss the Paris Agreement goal of limiting global heating to 1.5°C. Now is the time to think about the role that industries can and must play.
AVEVA Software Drives Sustainability
Despite the gravity of the crisis, there is good news: the software to enable companies to reach net-zero exists — and it is affordable and accessible.
Fourth Industrial Revolution tech such as AI, machine learning, cloud computing, biotechnology and the industrial internet of things can help to achieve 70 percent of the United Nations' Sustainable Development Goals over the next decade, according to the World Economic Forum.
Sustainable development is within our reach — but getting to that point demands a new way of thinking.
Sustainable and Digital
With the private sector accounting for 75 percent of global GDP, businesses have a responsibility to work with governments and policymakers, and digital technologies are a key part of this plan.
An enterprise supported by a digital data backbone is more agile, innovative, and resilient. It can also be more sustainable and carbon-neutral.
Consumer goods and industrial chemicals manufacturer Henkel realised that supply-chain resource efficiency slashed filling-line waste and energy consumption by up to 16 percent. It introduced digital solutions to track activities along the value chain, from raw materials to finished goods. One of North America's largest clean power generators, Canada's Ontario Power Generation, boosted energy efficiency and saved $4m by implementing the AVEVA PI System and AVEVA Predictive Analytics solution to optimise performance of their hydro-electric and nuclear power networks.
Window for Climate Action
AVEVA believes that a tremendous opportunity exists for industries to build new, more sustainable business models. This decade of action will leave the world changed.
Companies that proactively embed data intelligence and predictive analytics throughout their value chains will be the first to reap the benefits of this new era.
Welcome to the age of performance.
---
---
You may have an interest in also reading…
Corporate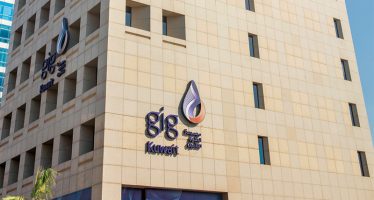 Gulf Insurance Group-Kuwait (GIG-Kuwait) is the country's largest insurance company in terms of gross written premiums and retained premiums in
Sustainability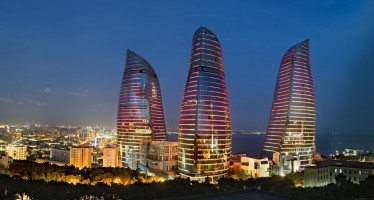 The World Bank Group's Board of Executive Directors today discussed and endorsed the 2015-2020 Country Partnership Framework (CPF) for Azerbaijan.
Corporate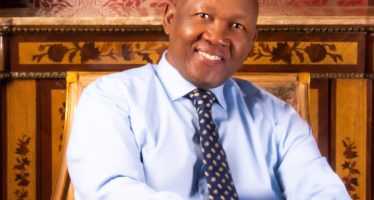 Technology has been Andile Ngcaba's passion, hobby, and profession for four decades. "It's been fun all along and I've been