Cybersecurity Heroes: Cometh the Hour, Cometh the Geek
This is the story of John Moran, who has channeled problem-solving, lifesaving and protection skills gained as a police officer, firefighter, EMT, and Homeland Security Task Force member into his role as technical leader for Tufin – The Security Policy Company.
Police officer, firefighter, incident response veteran, and IT geek – spot the odd one out? Or do they all have a lot more in common than you might think…
When John Moran was young, he wasn't hacking into NASA. Nope. He was dreaming of becoming a firefighter or a policeman. Jobs that keep people safe. So perhaps it's no surprise that after a varied career in IT, public safety, computer forensics, and incident response, he was drawn to join Tufin – helping to create products and solutions that protect critical national infrastructure and key organizations.
Tufin? Nothing to do with fish or fins. Described as 'the' security policy company – Tufin is renowned for its ability to deliver better visibility, automation and easier compliance for large complex enterprises and critical national infrastructure and it serves vertical markets such as utilities, banks, insurance companies and telcos.
The Journey from Llaw Enforcement to Laptops
Moran has had a unique career path, but there was a natural flow. His passion for public safety began at high school – he worked first as a volunteer firefighter, then as an EMT. "After high school I wanted a career in law enforcement, so I began working as a full-time emergency dispatcher and part-time police officer to gain experience," he explains. "While working nights as a dispatcher there were some manual processes that I thought we could improve, so I taught myself some simple Visual Basic and starting writing software. That really sparked my interest in IT and later earned me a job offer from the County's IT department," says Moran.
"My first exposure to computer forensics was during a computer networking class, and I immediately knew I needed to learn more. Computer forensics was the perfect mix of the investigative aspect of law enforcement I enjoyed and the deeply technical skills I had been developing. A BS in Computer Forensics and a few certifications later and I was fortunate enough to earn a spot with the Maine State Police Computer Crimes Unit," says Moran.
Moran investigated a whole range of cases from child exploitation, to hacking, and homicide. "My programming and network experience gave me a unique skillset, which I was able to leverage working on cases with the US Secret Service and as a member of a US Homeland Security Human Trafficking Task Force," he explains.
"It was the work I did with the Secret Service that sparked my interest in breach investigations and incident response. I decided I wanted to pursue incident response in the private sector, so I returned to school, earning an MSc in Information Assurance," explains Moran.
Moran's first role in the private sector was as an incident response analyst for a global consulting company. While the technical work was largely the same, this was his introduction to the business of security and incident response. "There is a part of me that is always asking 'how can we do this better?'. Whenever I had an idea, the response was always the same: 'talk to product management'. That's what led me to go back to school one last time for an MBA and to pursue my next career in product management."
Moran then went on to work as a Senior Product Manager for a Security Orchestration, Automation, and Response (SOAR) provider. It was there that he was first introduced to Tufin. "We created an integration between our SOAR solution and Tufin, and I could immediately see the incident response value", says Moran. "The network visibility Tufin provides, the ability to perform network path analysis queries – this is data I wish I had when I was performing incident response consulting." When a position opened at Tufin a little later, Moran jumped at the opportunity.
"Joining Tufin has given me an opportunity to evangelise our value to enterprise SecOps teams. Although many think of Tufin as a security policy management company, the level of visibility we have into the network gives us the ability to help assess and measure risk in unique ways. That is what really gets me excited about what we do at Tufin", he says.
The Threat Landscape Today
Unlike decades ago, it's less about bragging rights. "These days, it's less about who can hack the 'unhackable' – there's much more of a financial motivation to hacking," says Moran. "The biggest challenges today are protecting legacy infrastructure – where the focus is trying to replace what you can and securing what you can't replace. It's all about prioritising risk, and it's a continuous evolving process."
What are the biggest threats are out there at the moment and what's currently exposed? "Critical national infrastructure is always a target, and within that there has been a noticeable spike in attacks on healthcare," notes Moran. "Recently Gartner talks a lot about CTEM, continuous threat exposure management," says Moran. "The question that CISOs tend to ask is, "What is the most likely to get me on the news?!" Tufin allows enterprises to combine vulnerability data with network data to see which vulnerabilities are contextually exposed to untrusted networks and thus pose the greatest potential risk. That's what is really important for a CISO – not that a risk exists, but that it's exposed," he explains.
"Tufin is not focused on any one vertical. We have customers in finance, manufacturing, critical infrastructure, retail, government, healthcare, and many other industries. What our customers have in common are some of the most complex, hybrid, and geographically distributed networks in the world. Networks for which downtime or a security incident can result in millions of dollars in losses or even impacts to health and safety. Delivering accurate and reliable visibility, compliance, and automation for such critical networks is something that I, and everyone at Tufin, take tremendous pride in", says Moran.
By Naomi Snelling
---
You may have an interest in also reading…
FRONT
Wealthy philanthropist and CEO of Fidelity Investments Abigail Johnson came up through the ranks of the family business 'the old
Technology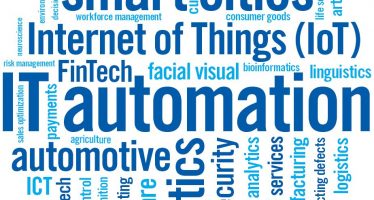 Artificial intelligence (AI) and machine learning are gaining a strong foothold across numerous applications, lowering the barriers to the use
Editor's Picks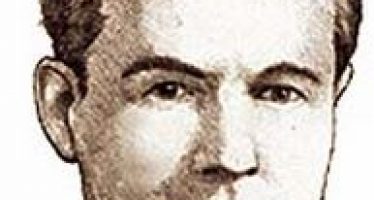 Born in 1905 in Turkey when that country was still known as the Ottoman Empire, Luther George Simjian became separated