Oops, He Did It Again?
Oops, he did it again. The choir of commentators that almost unanimously predicted a Biden landslide has been caught singing from the wrong hymn sheet. Though the outcome of yesterday's US vote is still very much up in the air, President Donald Trump did much better than any poll had predicted, turning the election in a nail-biting affair with cliff hangers to follow.
Overnight, the much-anticipated blue wave turned into a pink ripple. By early morning, all that remained was slack water. The initially high-spirited reporting on CNN, the standard bearer of mainstream media, gradually gave way to wonder and doubt as the 'magic wall' slowly turned red – and did its rather silly name proud in the process.
The impeccable composure and gravitas of the assorted analysts and talking heads ebbed away slowly in the wee hours of the morning whilst they frenetically tapped and swiped the US map to unearth obscure backwaters where a red-to-blue flip might yet take place. As the sun was rising over New England, such a flip did occur in the Badger State and ushered its ten electoral votes into the Biden camp.
However, Wisconsin may yet revert to red for it apparently takes local officials all of two days to tally the state's 3.5 million or so votes – 'slow and arduous work', according to one in-the-know CNN commentator who also helpfully pointed out that the difference between both candidates is razor thin there. Such deep insights – and there were a great many of them – must surely have kept audiences glued to the screen.
A Pinch of Magic
After this momentary surge in fortune, gloom staged an implacable comeback as Nevada promptly flipped the other way, delivering its six electoral votes to the Trump camp. It was back to the drawing board for the analysts who proceeded to tap, swipe, and pinch their magic wall to explore a mind-numbing range of 'what if' scenarios involving Pennsylvania, Michigan, and Georgia, amongst a host of others.
The dreary spectacle was interrupted, and livened up, by President Trump who strutted onto the White House stage to the tune of Hail to the Chief and went on to tell the nation that he had basically won the vote and would be sending in his lawyers to stop anyone from proving otherwise. Ever true to himself, Mr Trump accused his opponent of trying to 'steal victory' by insisting all mail-in ballots are counted. The president only wants the count to proceed in Arizona, which he hopes to paint red, but not elsewhere. Pennsylvania, with twenty electoral votes and the mother of all battleground states, could yet turn blue when its 1.4 million or so remaining mail-in ballots have been properly tabulated.
As the Democrats watched their landslide unravel, the party's hopes of regaining control of the senate faded as well after its candidates failed to unseat Republican senators in South Carolina and Iowa. Though Republican incumbents were ousted in Arizona and Colorado, Alabama was lost, resulting in a net gain of plus one for the Democratic Party which needs two more seats if it is to prevent a possible Biden Administration from becoming a lame duck even before it takes office. If the party wishes to dish out a similar predicament to a Trump Administration it needs to secure an extra senate seats, because the vice-president may cast a vote in case of a tie.
Clueless in New York
Investors did not know what to make of the uncertain outcome and were caught short on bets placed to leverage a decisive Biden victory and the attendant multi-trillion-dollar economic stimulus package they had already factored in. The prospect of a divided government with a Republican-controlled senate and a Democrat in the White House is widely considered the worst possible outcome for business.
The post-vote reality drove fund managers back to US treasury paper and gave a boost to the dollar. As demand spiked in early morning trading, the yield on the benchmark 10-year T-bill dropped from 0.9 percent to 0.78 percent before reclaiming some of the ground lost. The dollar strengthened alongside bonds and rose 0.3 percent against the euro, and a fraction more against the Japanese yen.
Should the Republicans hold on to their senate majority, a sizeable fiscal stimulus package to revive a flatlining economy is unlikely to emerge, placing the burden of sparking a recovery squarely on the shoulders of the Federal Reserve. Market analysts quickly surmised that given the scenario presently unfolding, monetary policy is back in the limelight with a spectre of yield curve control and negative interest rates looming large. One irritable trader snapped: "Markets got what they really didn't want, with a lot of uncertainty."
In Tuesday after-hour trading, US stock features inched 2 percent higher only to beat a hasty overnight retreat once the first projections started trickling in. Dow futures bounced all over as traders sought to make sense of the news. The NYSE opened in a limbo with light trading and remained there for most of the morning although Nasdaq offered a bit more excitement as a few brave bulls staged a minor run on Big Tech. In Europe, the Stoxx 600 seesawed through the trading day.
Semantics
The prevailing sentiment amongst most market watchers was that nothing good will come out of the US election. A second term for Mr Trump will likely weaponize international trade, undermine multilateralism, drive a deeper wedge between the US and its allies and partners, and burden the Fed with a task it is no longer equipped for. Monetary policy initiatives to alleviate downward economic pressures caused by the Corona Pandemic will, if anything, propel asset prices even further into the stratosphere, delivering a windfall for Wall Street but heralding the downfall of Main Street. This election result – essentially a hung government – may reduce the Trump-Biden toss-up to a question of semantics.
---
You may have an interest in also reading…
Europe
There are moments in time when the proverbial storm in a teacup serves to underscore a point. The World Bank
Banking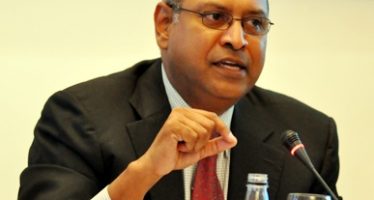 Focusing Investment in Industries Poised for Growth Can Help Generate Jobs, Income and Wealth.  By Janamitra Devan Job creation is
North America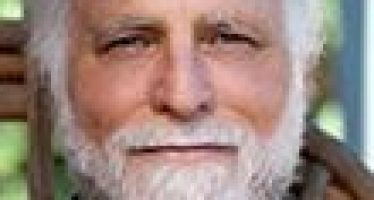 By Bob Veres. This originally appeared on Advisor Perspectives. Congress is coming off of a bruising debate over the deficit ceiling